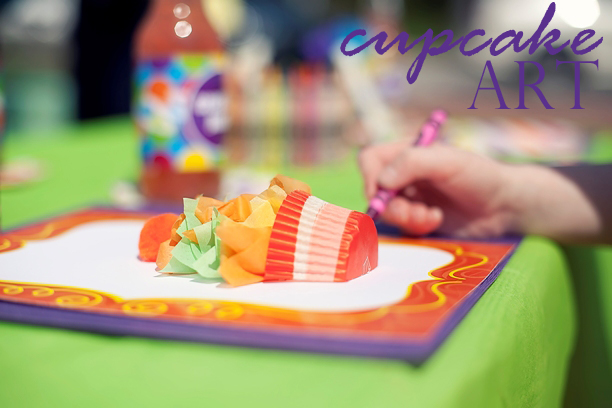 Looking for art activities for the kids?! When we photographed my art birthday party supplies collection for the store we came up with these kid crafts ~ have the kids make cupcake art with supplies including:
cupcake liners (cut in half),
tissue paper,
pom poms,
felt,
ribbon and more!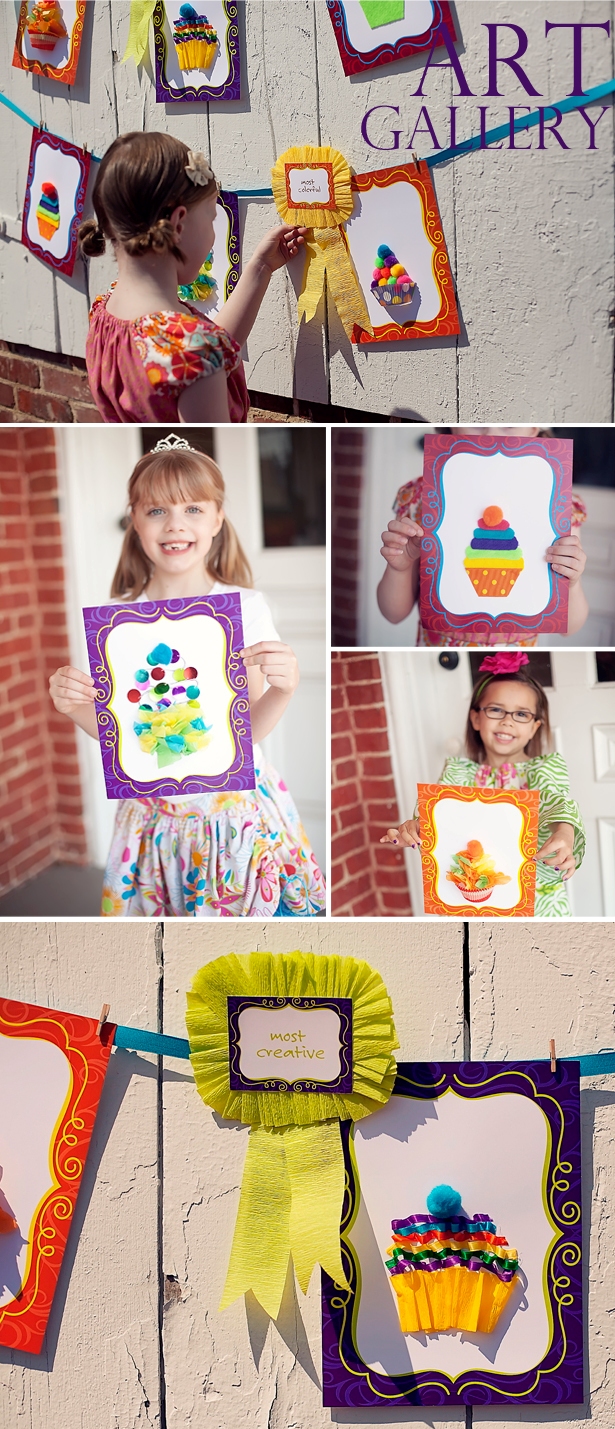 Included in the art party supplies we designed four whimsy frames for the kids to create on: red/blue, orange/yellow, purple/chartreuse and black/white.
We also created "award badges" that you can give to each guest. They say things like most creative, best in show, most artistic, best design, most colorful and best color palette. A great way for every child to feel special. The awards are rectangle tags and then we created the crepe ribbon backer. (You can see how to create a similar idea with our graduation collection.)
And last but not least, here's a look at the Art Gallery entry sign that is also part of the printable collection. We printed it at Costco for $5.99 and embellished it with yellow crepe paper. Can you tell I'm loving crepe paper lately?! It's inexpensive, comes in a variety of colors and so simple to manipulate. LOVE.
You can see more details from my Art birthday party supplies collection in the shoppe: Invitation, Thank you notes, Art birthday party supplies (available as sets or you can buy individual items).
And as always, I hope you're inspired to craft, bake, create and celebrate!






Photography by Angie Arthur Photography.
Join The Celebration Shoppe on facebook, sign-up for the daily ideas to come right to your inbox (never miss an idea, giveaway or free printable!), follow us on twitter, pinterest and on instagram at @thecelebrationshoppe. And don't forget to shop our party store for birthday, baby shower and holiday party supplies