My boys and I love Dr. Suess (The Grinch That Stole Christmas is my absolute favorite of all of his characters) and his birthday is only a week away! So of course I had to share it with you.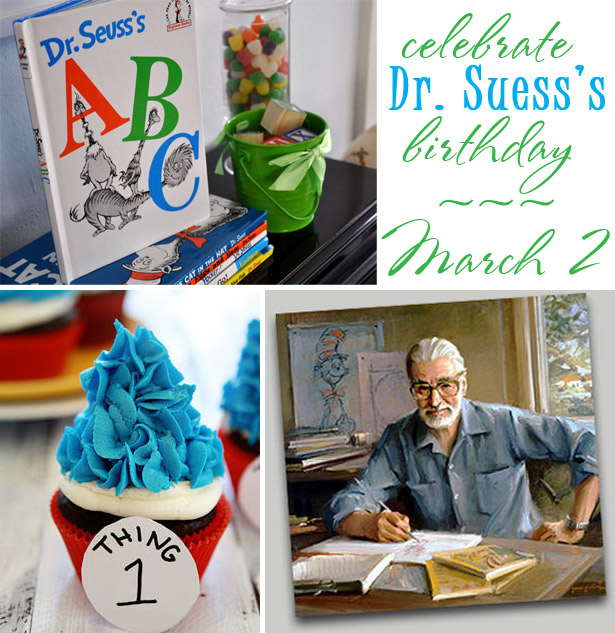 I think we'll make some cupcakes that day and read a few of his books. AND maybe go see the new The Lorax movie!
The top image is from a fabulous Dr. Suess ABC birthday party from Nesting Instincts.
And these yummy Dr. Suess Thing 1 and Thing 2 cupcakes are from Good Life Eats. She also made some adorable Cat in the Hat marshmallows.
Hop over to both ladies and take a look!
You might also like: Dr. Seuss Teacher Appreciation Week Ideas, Grinch Inspiration, Art Birthday Party Ideas.

As always, I hope you're inspired to craft, bake, create and celebrate!
INSTAGRAM | FACEBOOK | PINTEREST | GOOGLE+ | TWITTER | YOUTUBE | BLOGLOVIN