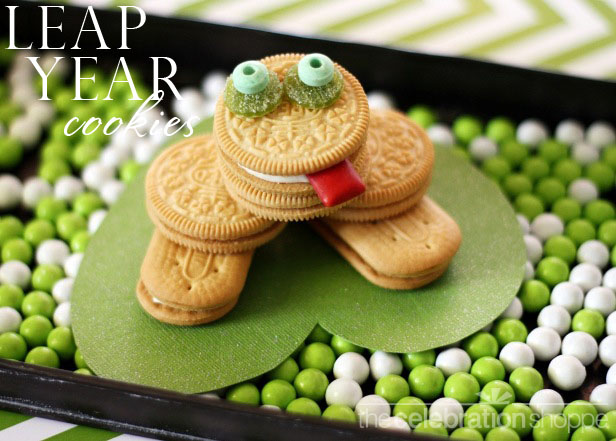 Did you know that 2012 is a leap year?! Well it is and how better to leap into a little fun than with a yummy treat! Try my super easy cookie for the special day. The kiddos will love assembling him and then you can help them gobble him up!
You'll need:
Body & Head ~ 4 Oreo cookies
Feet ~ 2 Keebler Vienna Wafer cookies
Eyes ~ sugar gummies (I used an icing tip bottom to cut them out in a perfect circle) and two green candies from a candy necklace (I wanted the holes, but you could use tons of things)
Tongue ~ red Chicklet
As always, I hope you're inspired to craft, bake and create!
Join us on facebook, sign-up for our daily feedburner e-mail (box in the right navigation), follow us on twitter and pinterest for daily inspiration. Participating in Blue Cricket Design Show & Tell and Tip Junkies Tip Me Tuesday.