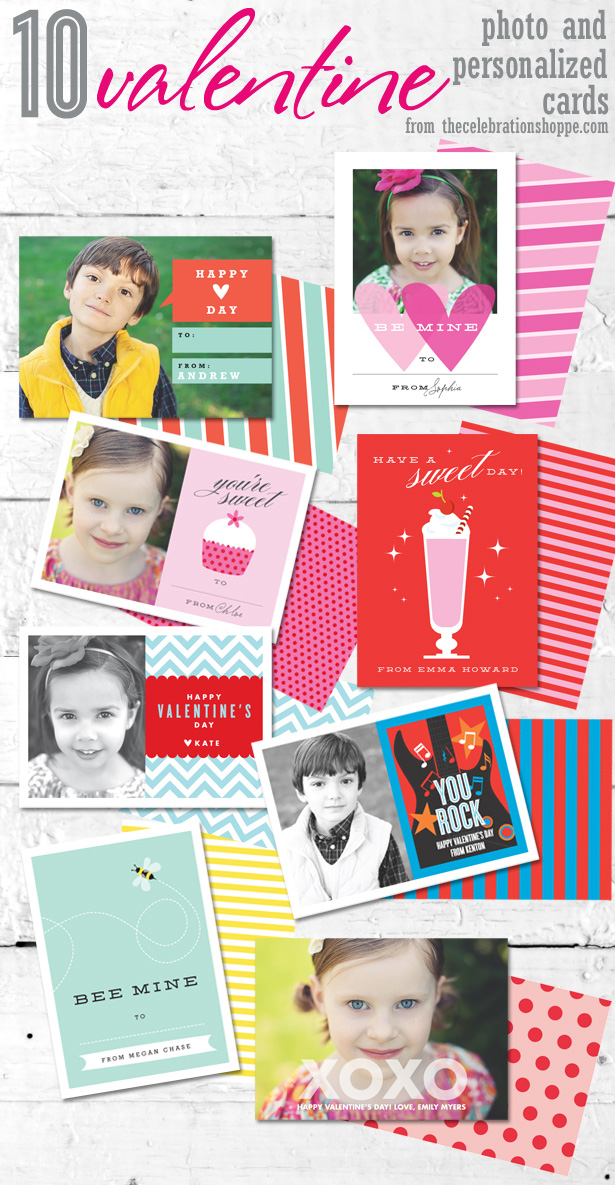 Valentine's Day is just around the corner and we've designed 10 Valentine photo and personalized cards for your kiddos to share with their classmates!
Gone are the days of giving those plain old ones from the drug store. Let's get creative with personalized Valentines! I know my boys keep theirs for months… and even put their favorite ones in their class box (a box of memories from each school year).
If your kiddos give one of these cards, they're sure to make their little friends feel special. Plus I'm sure Grandma and Grandpa would love one too!
You can find all 7 Valentine Photo Cards and 3 Personalized Valentine Cards in the shoppe with all the order details, paper recommendations, etc. Here are direct links to each style:
And what's best?! Enjoy 20% off your order through January 15, 2014 with code "Heart20"
As always, I hope you're inspired to craft, bake, create and celebrate!
Join The Celebration Shoppe on facebook, sign-up for the daily ideas to come right to your inbox (never miss an idea, giveaway or free printable!), follow us on twitter, pinterest and on instagram at @thecelebrationshoppe.