I finally created my small sewing room and I'd love to take you on a tour or my space. It's far from done, as I will add to it gradually as I learn my new craft, but I'm very excited to share my little spot with you!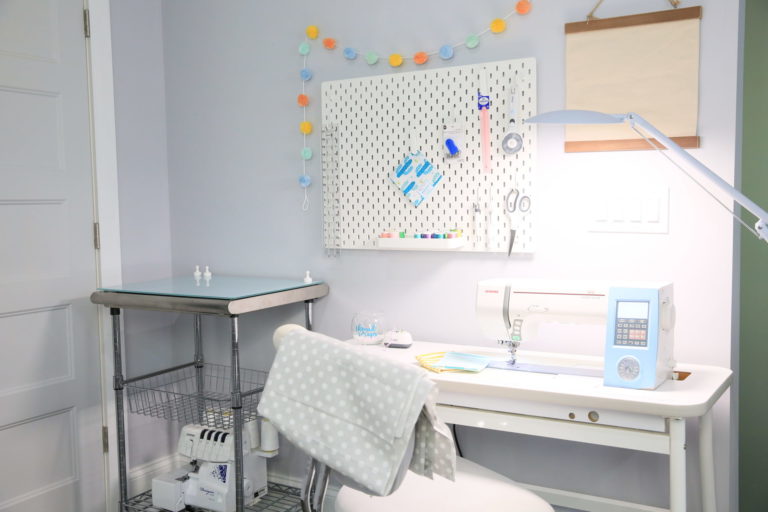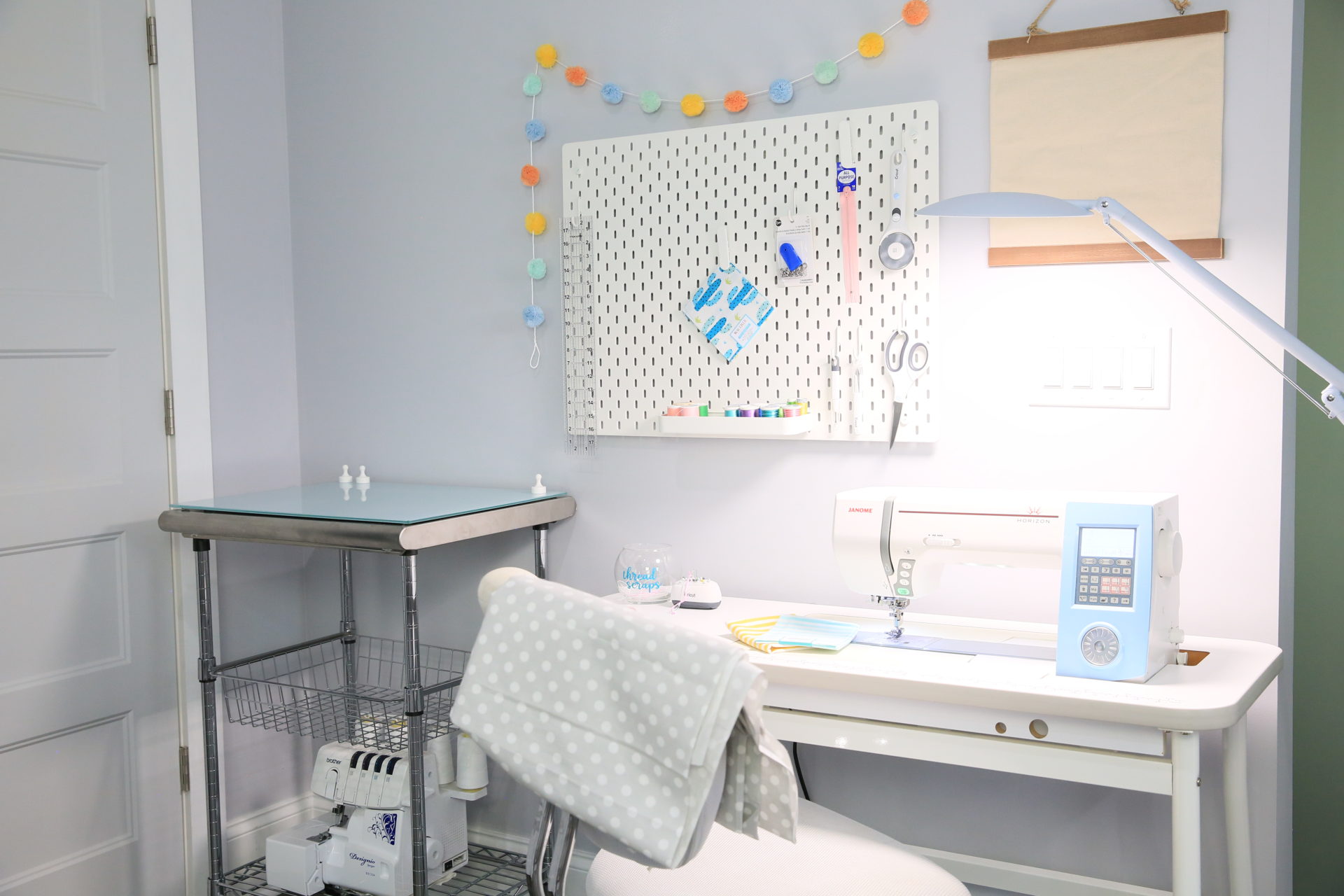 My mom has been after me for years to learn to sew and I'm finally taking the jump, with her holding my hand thank goodness!
Are you ready? Let's go! I'll share my lighting solution for a space with very low light, how I turned a wall between two doors, that had no purpose, into a creative space, what tools I'm starting with and more. Plus, we'll make a first project!
I'll show you how to cut and back a darling little fabric banner. The idea is perfect for all the holidays and birthdays.
Let's go!
My Sewing Spot
My Sewing Tools
Supplies For Fabric Bunting
Scrap Bowl For Threads
I made this quick vinyl lettering for a little bowl from the Dollar Tree to place on my sewing table. It only took about five minutes and I think it turned out really darling. I used the font Love Spell.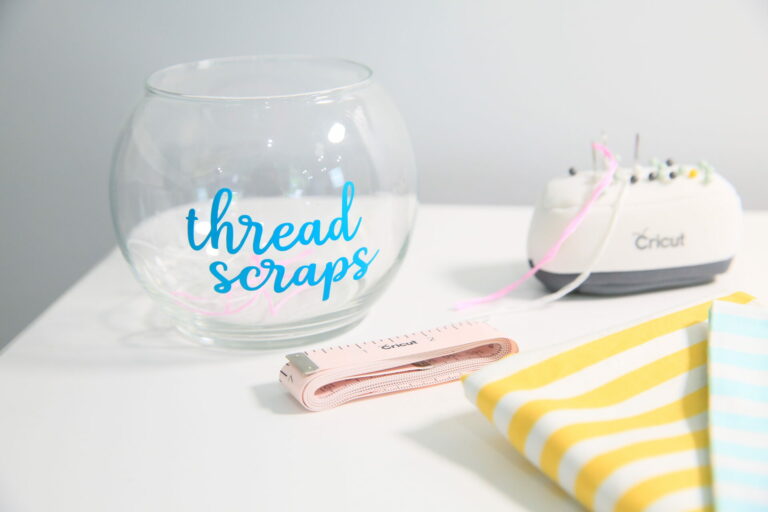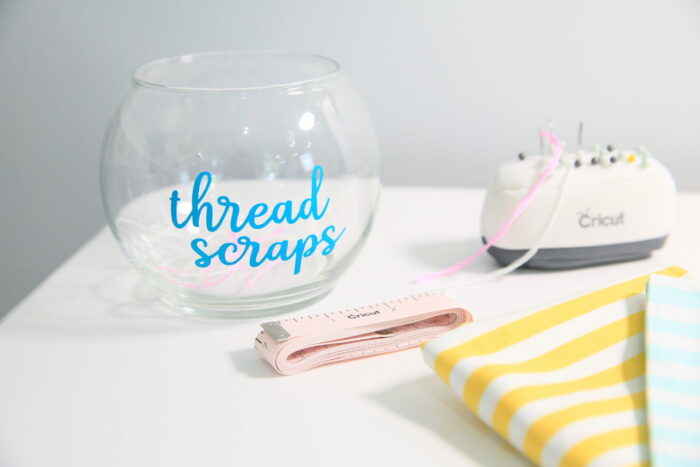 Happy crafting and I'd love for you to come craft with me on YouTube for all my videos. You can find me at YouTube.com/c/KimByers
Before You Go: Learn To Curve Text In Cricut Design Space