What can Cricut cut? What materials can I cut with my Cricut? These are questions I get all the time. Everyone cuts vinyl and iron on so let's dive deeper and let me show you what your machine is capable of! AND I'll share 40 projects that I made with my Cricut machines. Let's go!
What You'll Learn In This Video Tutorial + Time Stamps
00:00​ Introduction To What Can Cricut Cut
01:14 Overview Of Cricut Joy, Cricut Explore and Cricut Maker
01:51 What Kind Of Iron On Is There (also known as HTV)
03:26 What Kind Of Vinyl Is There
04:58 Types Of Paper And Cardstock To Cut With Cricut Machines
06:41 Which Cricut Machines Cut Felt
07:55 Infusible Ink
08:32 Can Cricut Cut Faux Leather & Real Leather
08:59 Can Cricut Cut Chipboard & Wood
09:42 Cutting Window Cling With Cricut
12:05 Smart Materials & Which Cricut Will Cut Them
14:30 Closing & Invitation To Ask Questions
Cricut Materials Overview
⭐ Iron On
⭐ Vinyl
⭐ Felt
Cricut Machines
⭐ Explore Air 2 ​
⭐ Maker
⭐ Maker 3
Project Ideas In Order Of Appearance
⭐ I Don't Need Luck I Have Jesus Tshirt – Layering Iron On
⭐ Pencil Bags & Tech Bags – Glitter Iron On
⭐ She Will Run & Not Grow Weary Tank – SportsFlex Iron On
⭐ Thanksgiving Tshirt – Foil Iron On
⭐ Live Love Teach Clipboard – Printable Vinyl
⭐ Halloween JackoLantern – Vinyl
⭐ Prayer Life Tumbler – Vinyl
⭐ Easter Eggs – Glitter Vinyl
⭐ Coffee Is My Pot O' Gold Mug – Glitter Vinyl
⭐ Christmas Mugs – Pattern Vinyl
⭐ Bridal Shower Coasters – Foil Vinyl
⭐ Wall Calendar – Chalkboard Vinyl
⭐ Water Bottle – Vinyl
⭐ Paper Snowflakes – Paper
⭐ Paper Holly – Cardstock & Pens
⭐ Let's Flamingle Cake Topper – Cardstock
⭐ Valentine Soda Label – Printable Paper
⭐ Last Fling Invitation – Acetate Sheet
⭐ Game Time Football – Poster Sheets
⭐ Boo Cake Topper – Velumn & Cardstock
⭐ Unicorn Parfait Rainbow Topper – Glitter Cardstock
⭐ You're A Gem Cake Topper
⭐ Cactus Valentine Box – Felt & Chipboard
⭐ Minnie Mouse Halloween Costume – Chipboard & Felt
⭐ Teacher Mode – Infusible Ink
⭐ Grocery Tote – Infusible Ink
⭐ School Locker Magnets – Infusible Ink
⭐ I Can't I'm Crafting Mug – Infusible Ink Mug Size
⭐ Wedding Cake Topper – Chipboard
⭐ Mrs. Clause Bakery – Window Cling
⭐ Doormat – Stencil Vinyl
⭐ Wedding Reception Chair Back Signs – Stencil Vinyl
⭐ School Notebook Labels – Printable Vinyl
⭐ Art Label – Printable Vinyl
⭐ Mom Card – Card Kits
⭐ Halloween Cards – Card Kits
⭐ Easter Cards – Card Kits
⭐ Gift Box – Foil
⭐ Science Label – Smart Paper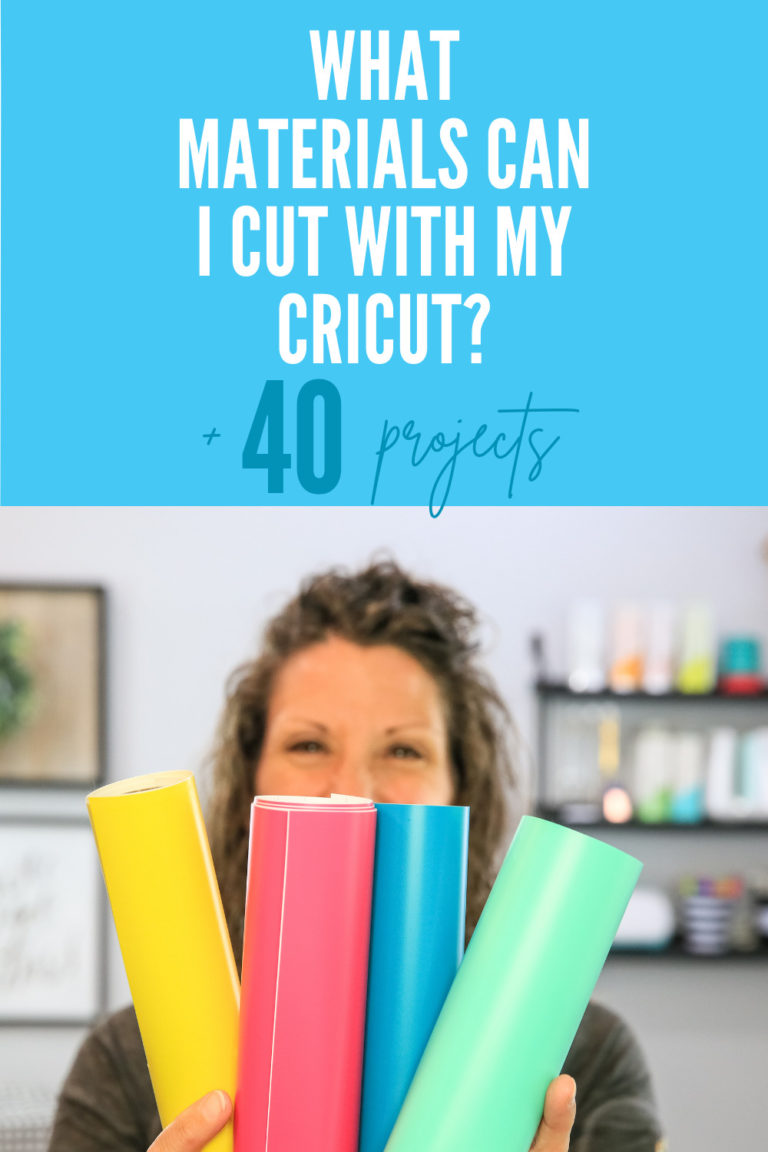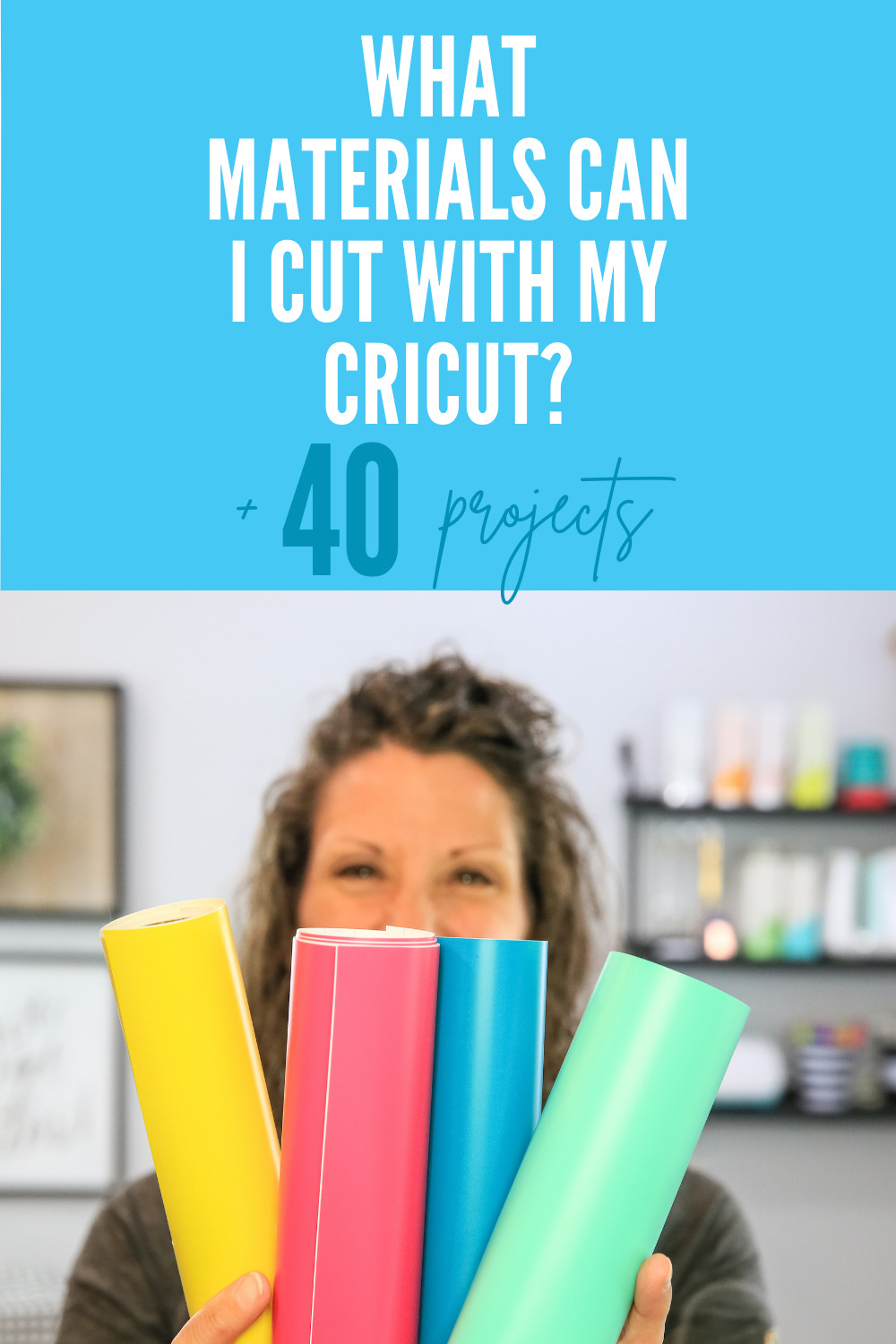 This post contains affiliate links, which means if you purchase something through this post I will earn a small fee from the retailer at absolutely no cost to you. They pay me for bringing you to them and I use it to keep the craft room stocked and the coffee pot working! Thank you for supporting me! All content, ideas, photography and opinions are that of my own.
As always, I hope you're inspired to craft, create and celebrate!