I don't typically have a calendar out on my desk these days because I'm so tied to my technology. However, this free printable 3-D geometric calendar from Ananda of A Piece of Rainbow is just too cute and easy to make.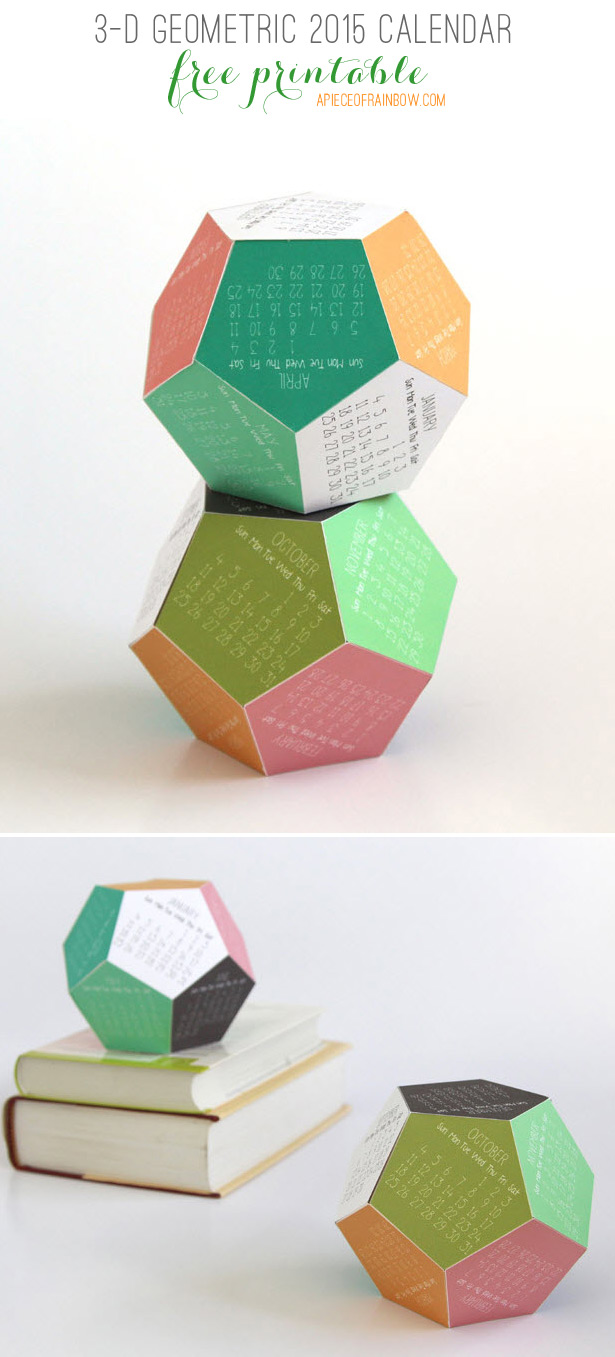 You can download her 3-D dodecahedron calendar made of just 2 pieces of paper as a pdf or as a silhouette machine template. These would be fun gifts for friends and co-workers over the next few months too!
As always, I hope you're inspired to craft, bake, create and celebrate!