Hey everyone! It's Bridget, again. I'm back to share some sweet kid crafts I rounded up for Mother's Day!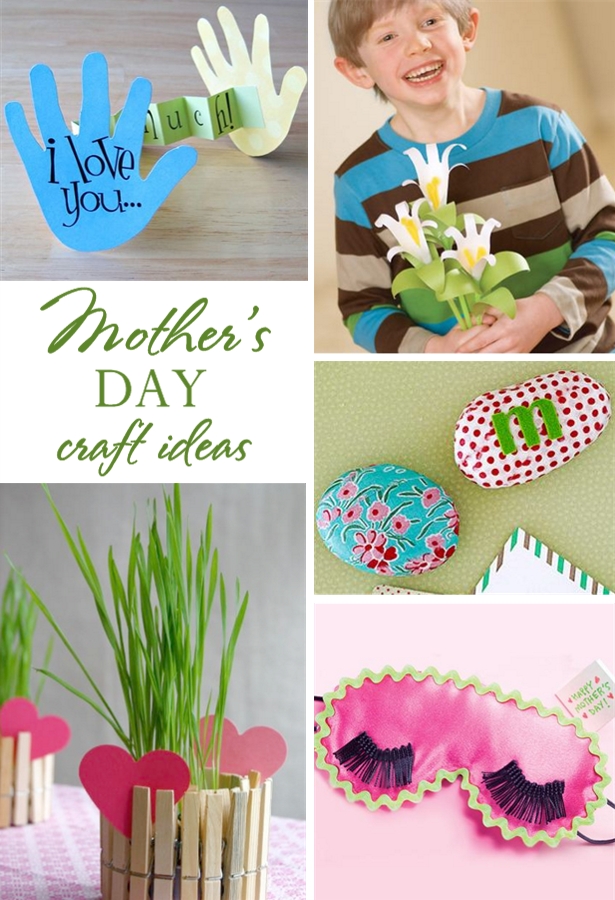 I discovered most of these during my search for DIY inspiration for a Mother's Day project with my Daisy Troop of 11 young ladies. As the a leader, I found that kid crafts need to be simple, simple, simple! Fun and environmentally-friendly does't hurt either! I chose a Aluminum Can Flower Pot idea inspired by Craftzine and will share our version with you in the next few days.
Until then, I thought I'd share some of my favorite craft finds that also include DIY tutorials:
And, make sure to take a look at these Mother's Day craft ideas Mother's Day Fingerprint Birds, DIY Bubble Wrapping Paper, and Monogram Flower Pot.
As always, I hope you're inspired to craft, bake, create and celebrate!
INSTAGRAM | FACEBOOK | PINTEREST | GOOGLE+ | TWITTER | YOUTUBE | BLOGLOVIN