Sometimes in the hustle and bustle of life you just want to remind your family you love them. And that's exactly what Flavia of Fête à Fête did after their recent move across country.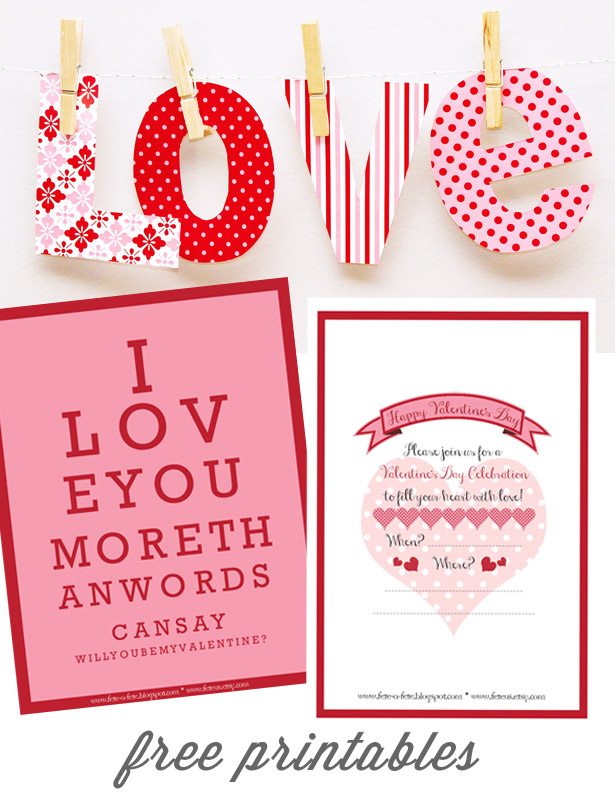 While all their things were still in storage, Flavia hosted a little family brunch to lift her crew's mood. New town + new home = party! Her menu consisted of French omelets, toasted homemade bread, fresh coffee and to top it off, chocolate cupcakes.
And what's best, Flavia is sharing two lovely FREE Valentine printables with you! Download her Valentine party invitation and LOVE eye chart on her blog. You can also see tons of additional Valentine party printables on her blog and in her shop – Fête à Fête.
As always, I hope you're inspired to craft, bake, create and celebrate!

Join The Celebration Shoppe on facebook, sign-up for the daily ideas to come right to your inbox (never miss an idea, giveaway or free printable!), connect with Kim on twitter, pinterest and on instagram. And don't forget to shop the party store for birthday, baby shower and holiday party supplies. Oh, and now you can follow the blog with Bloglovin too! Hope to see you around!