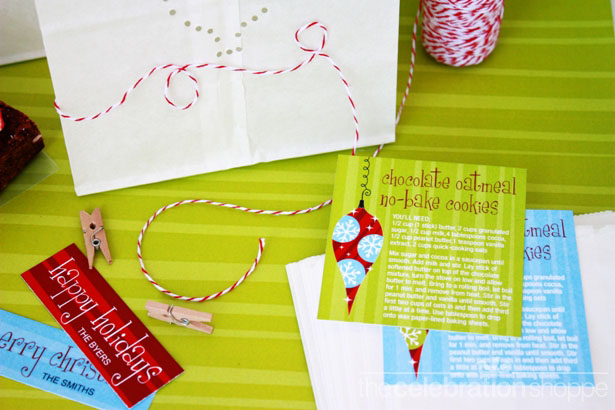 Welcome All You magazine readers to The Celebration Shoppe blog! My name is Kim and I'm so thrilled to share a few of my printable designs with you! Scroll down to download and personalize my holiday tags and recipe cards for FREE!
For the All You holiday savings story I wanted to share an idea that would be adorable, easy and of course, inexpensive. I personally like to give little "happy" gifts to my son's teachers, our neighbors, and a number of others who make an impact in our lives throughout the year, but it can get pricey. So I bake!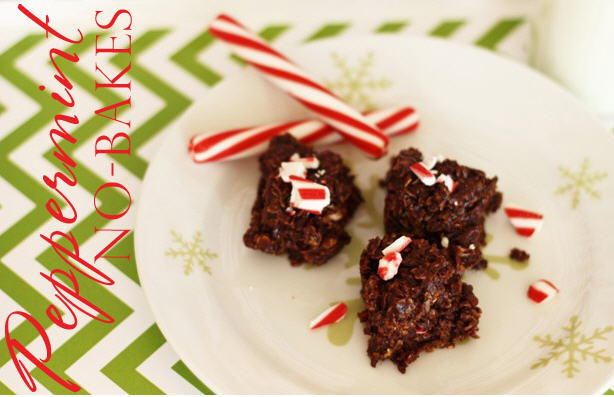 This year I'm going to make our favorite, no-bake chocolate oatmeal cookies (so yummy when warm) and I've added a peppermint twist. Here's the recipe and a complete pictorial on how to make them.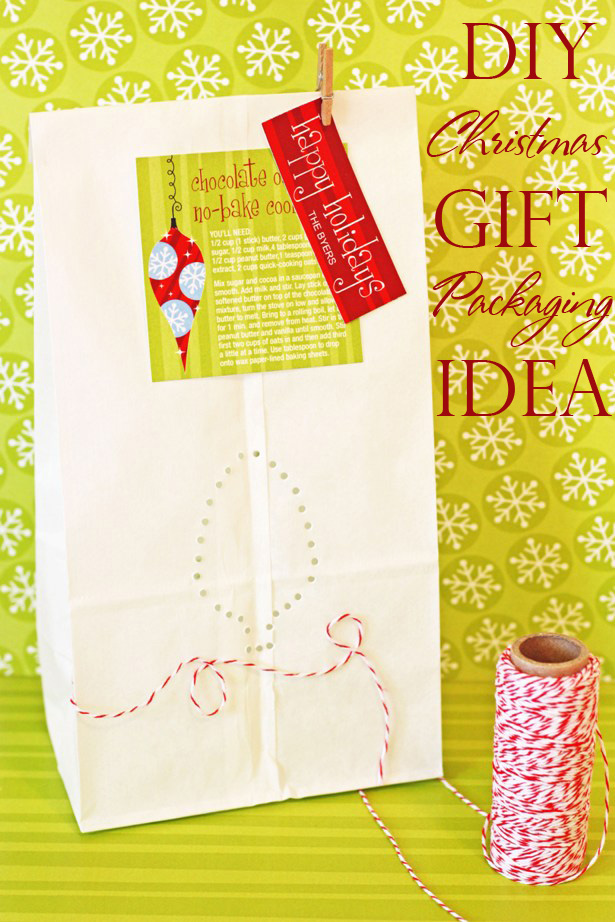 For the packaging we've designed recipe cards and holiday tags (both can be personalized right in the document before printing) and I got a bit crafty too! I embellished white lunch bags and inserted a gusseted cello to keep my goodies fresh and to keep the bag crisp. Here's a complete tutorial.
Download my recipe cards now, personalize them with your own recipe (or use mine) and print!
Download my gift tags now, personalize them and print! 
As always, I hope you're inspired to craft, bake and create!
Join us on facebook, signup for our newlsetter (with discount offers to the shoppe), follow us on twitter and pinterest.