I love a beautiful cactus planter. That vibrant green skin, and they're so hardy! Plus, cacti are all the rage right now in home decor, fabrics, fun food recipes, and yes kid crafts! Don't they look real?!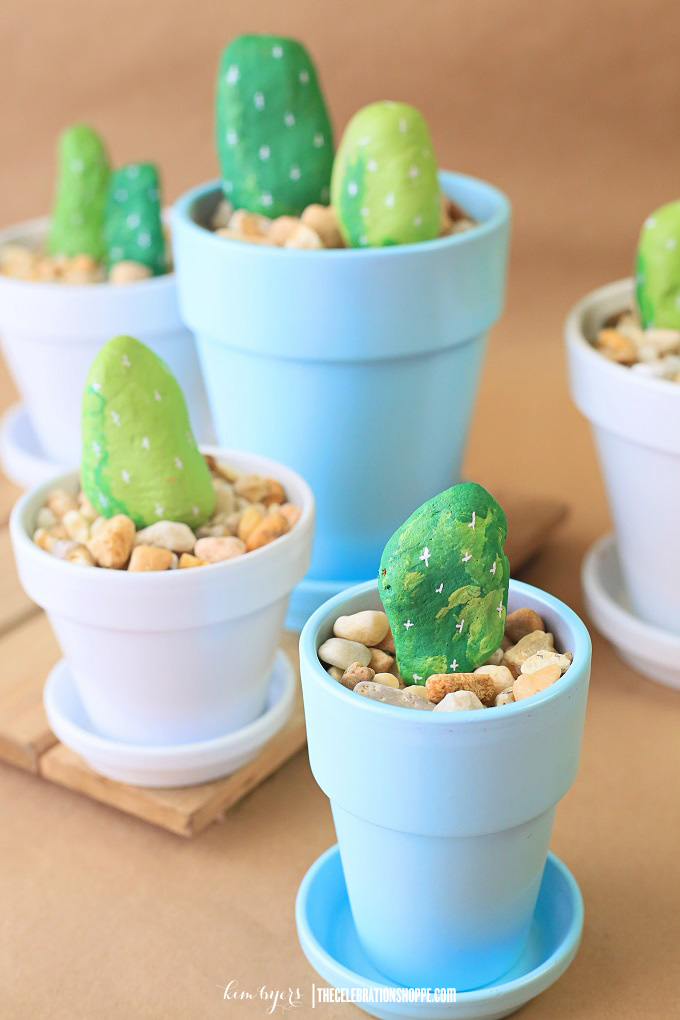 What's more, this is the perfect summer craft. It gets you outdoors to find the perfect rocks and you can be as creative as you like. Cactus come in all shapes and sizes. For a bit of extra fun, you can hot glue mini rocks to the sides to create branches! We'll be doing that next time.

Supplies To Make Cactus Planter
Before we get started, let's collect our supplies at JoAnn Fabric and Craft Stores:
Terra Cotta Pots (in store)
3 Variations of Green Paint (in store)
White Painter's Pen, Fine Point (upper right corner of pkg)
Paint Brushes (in store)
Drop cloth or large sheet of paper
Optional: Pea Gravel
Easy How To Steps
This craft is easy and pretty quick, minus the drying time. Here are the steps:
Paint Pots – take the pots outside (for ventilation) and place upside down on a drop cloth or large paper. Cover the pots well and allow to set for at least 10 minutes. Flip the pots and coat the top. Allow to dry completely, overnight is best.
Select Rocks – you can sometimes buy rocks in the floral section of JoAnn. If not, take to the yard or a local park. Try to select oblong rocks and the more character the better.
Paint Rocks – cover each rock in one shade of green. Allow to dry for 10 minutes. Take a second green and paint long strips down one side. Think of it like giving the cactus a shadow. Allow to dry for 10 minutes.
Draw Prickles – using a fine tip Painters Pen, make crosses on each rock in random ways to represent prickles. Allow to dry.
Fill Pots – fill pots with pea gravel. If you want, you can place paper in the bottom of the pot and only place rocks on the top.
Instant Cactus – place cactus rocks into pea gravel at various heights.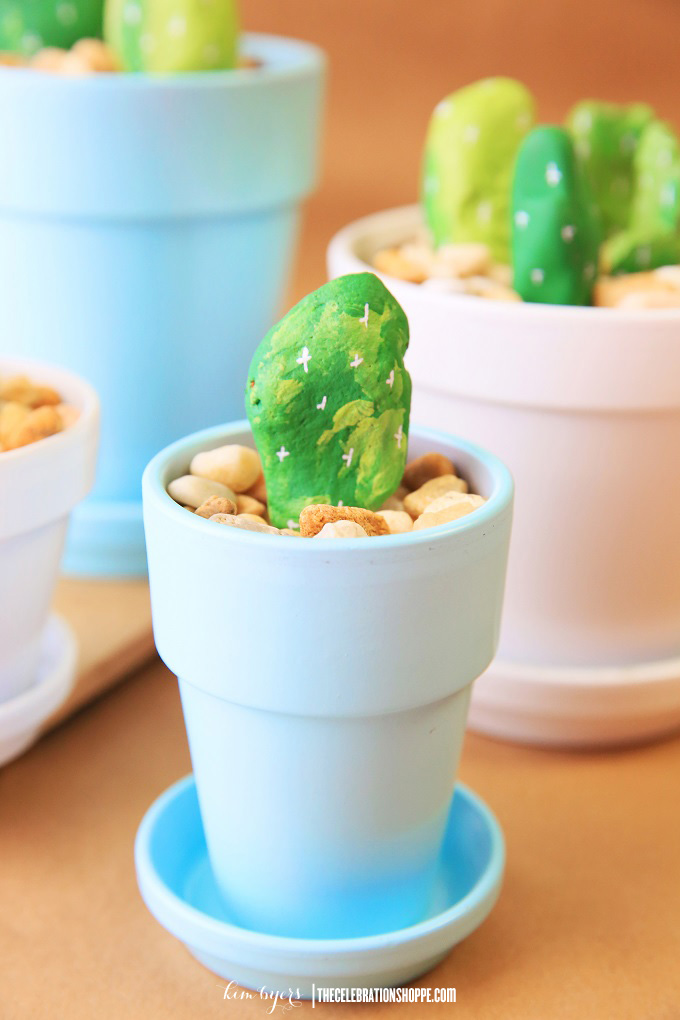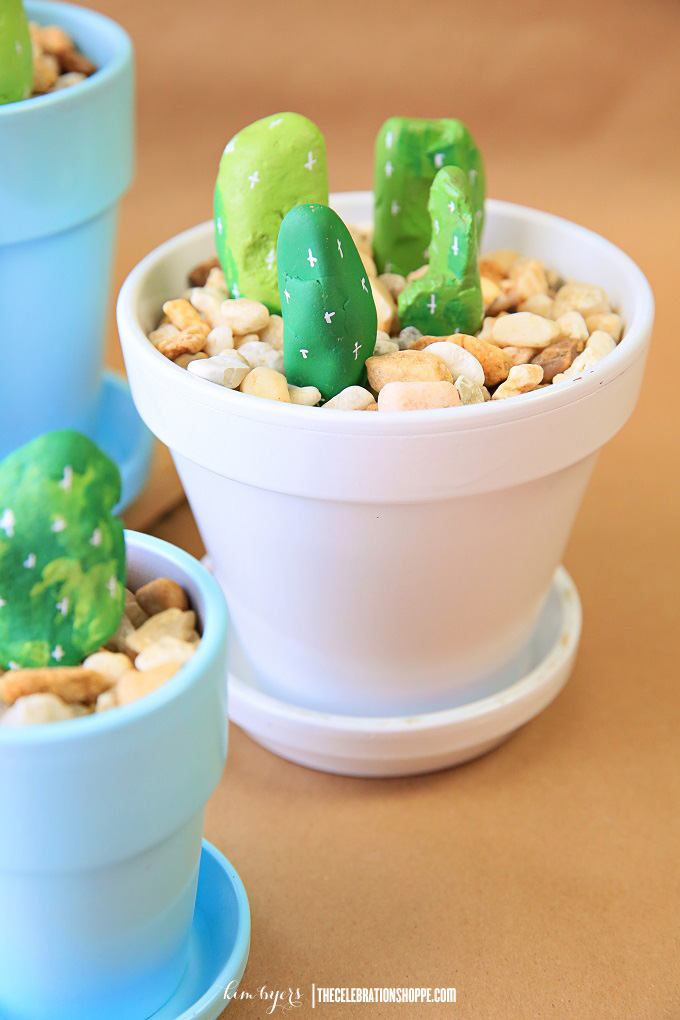 More Summer Craft Ideas
As always, I hope you're inspired to craft, bake, create and celebrate!
This fun craft idea is sponsored by JoAnn Fabric and Craft Stores. Thank you for supporting my wonderful sponsors. They make it possible for me to keep the ideas coming! All content, ideas, photography and opinions are that of my own and I'd have it no other way! There are affiliate links in this post, of which we do earn a small fee at no cost to you.