This recipe is so easy and so good. I call it a Cherry Chocolate Cake Cobbler, but it tastes a bit like a cherry cordial brownie. No matter what you call it, you'll say BAKE ON!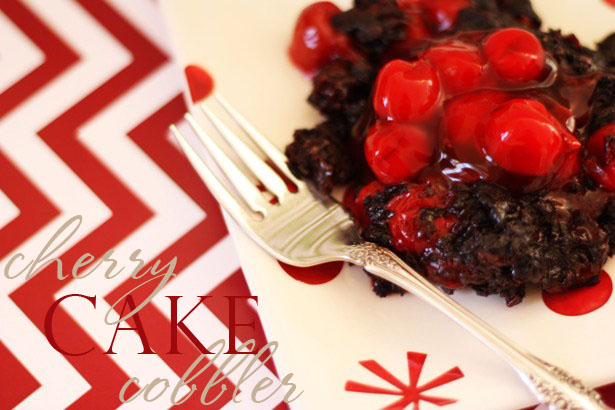 I was recently asked to come up with a fun dessert for the holidays using my favorite Duncan Hines cake mix and Comstock fruit fillings. This was such an easy yes! I use Duncan Hines all the time because most of their mixes are dairy-free, and as you know, I have a little one with severe dairy allergies.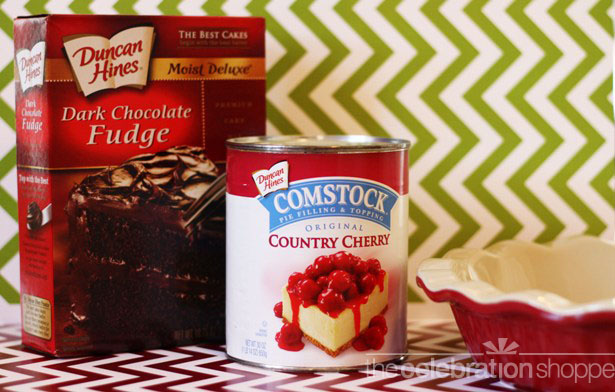 You'll need three things: Duncan Hines Dark Chocolate Fudge cake mix, Comstock Country Cherry filling and butter. (I used vegan butter for my little guy.)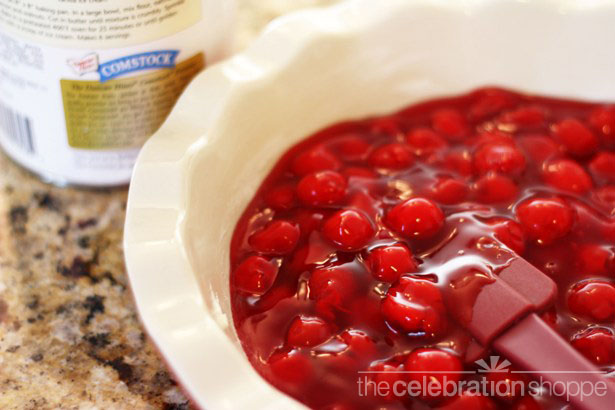 Grease the bottom of the pan with butter and spread 3/4 of the can of cherries on the bottom.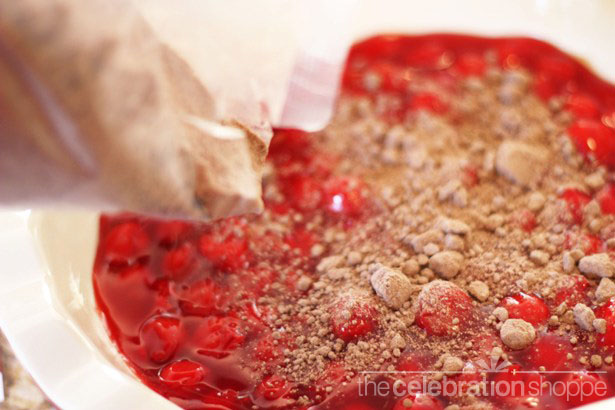 Crush up (or sift) 1/3 of the Duncan Hines dark chocolate fudge cake mix in the bag and spread over the cherries. (Save the rest for cupcakes or your next cobbler.)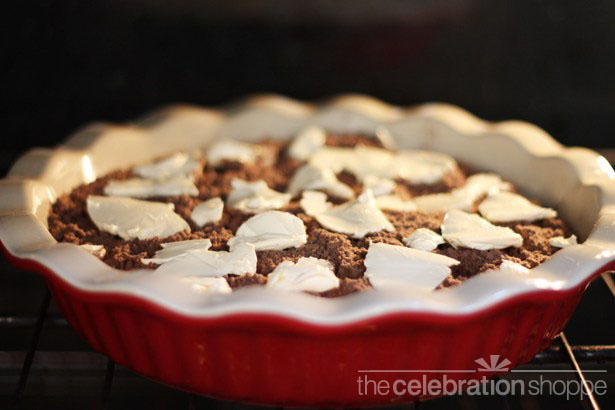 Put pats of butter all over the top of your cobbler and bake at 350 for 30 minutes. The cherries will bubble up and the butter will melt cooking the cake mix.
Dish the cobbler, topped with the remaining cherries, AND maybe a scoop of ice cream. My family loved it!
You can visit Duncan Hines' website www.duncanhines.com to find other great recipes for your holiday get-together! You can also find Duncan Hines on facebook and twitter.
As always, I hope you're inspired to craft, bake, create and celebrate!
Thanks to Duncan Hines for sponsoring my writing. Sponsorship selection by the Clever Girls Collective.
Cherry Chocolate Cake Cobbler seen first on The Celebration Shoppe.