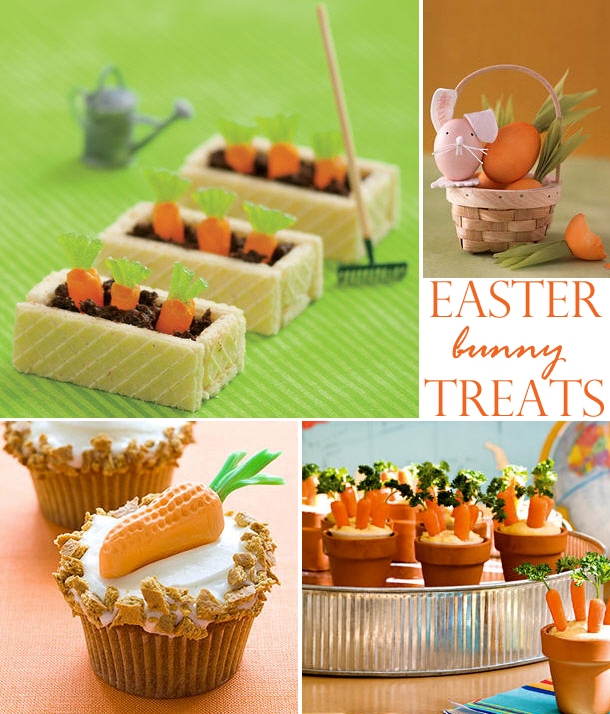 I'm always looking for fun ways to celebrate holidays with my boys and honestly that does often come down to us playing around with goodies in the kitchen. So when I saw the carrot patch (top) idea from Family Fun I just fell in LOVE. My boys are going to have a blast putting these together.
And the one on the bottom left is from Parents.com. How clever and simple is this little circus peanut cupcake?!
The top right idea, the big eared bunny and egg carrot from Martha Stewart, isn't a treat, but I couldn't resist a great egg craft. I whipped up a few myself that I'll be sharing soon.
And for those of us, me included, who want our little bunnies to eat a few healthy things this Easter, this carrot and hummus dip idea from Family Fun is simply brilliant!
As always, I hope you're inspired!