Who else wants to organize the laundry room? I can just imagine all of your hands raising at once! Me too and it's not always easy. Ugh. For me, living with two boys, well three boys since I count my husband in that category, the laundry room can get way out of control. The clothes just pile up as if they reproduce on their own. It's scary by the weekend.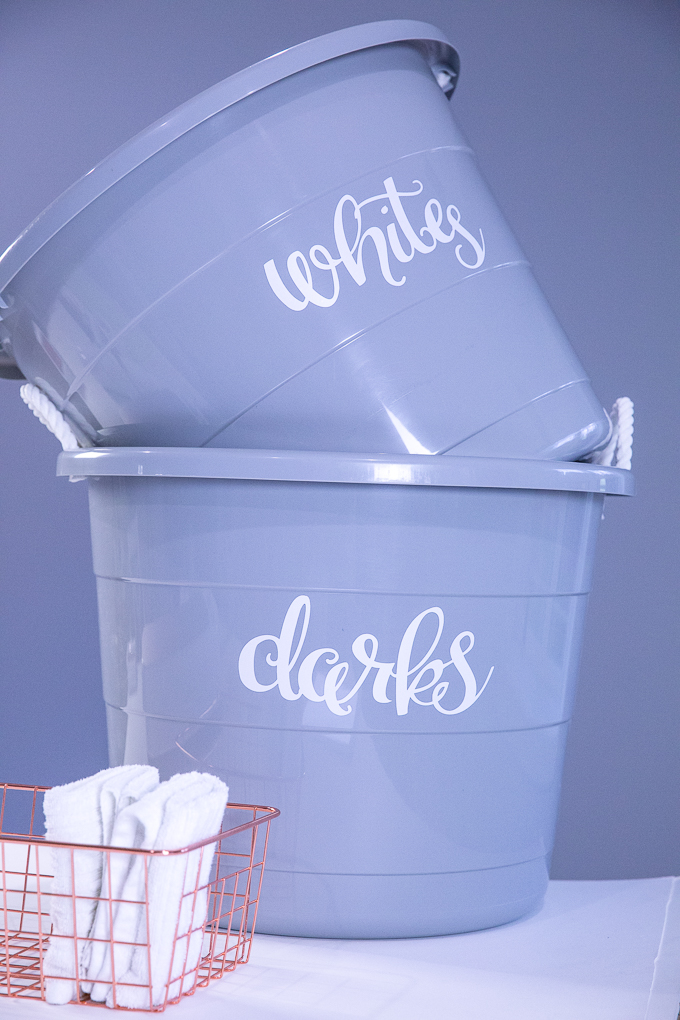 These totes that I picked up at Target (really toy buckets!) are perfect for our home. They each hold two loads of laundry because I'm tired of them overflowing before I can get to them. I mean, I try, but let's be real, normal laundry baskets are just tooooooo small!
Let's dress these sweet buckets up a bit with lovely Cricut vinyl letters that I made in 10-15 minutes with my Maker.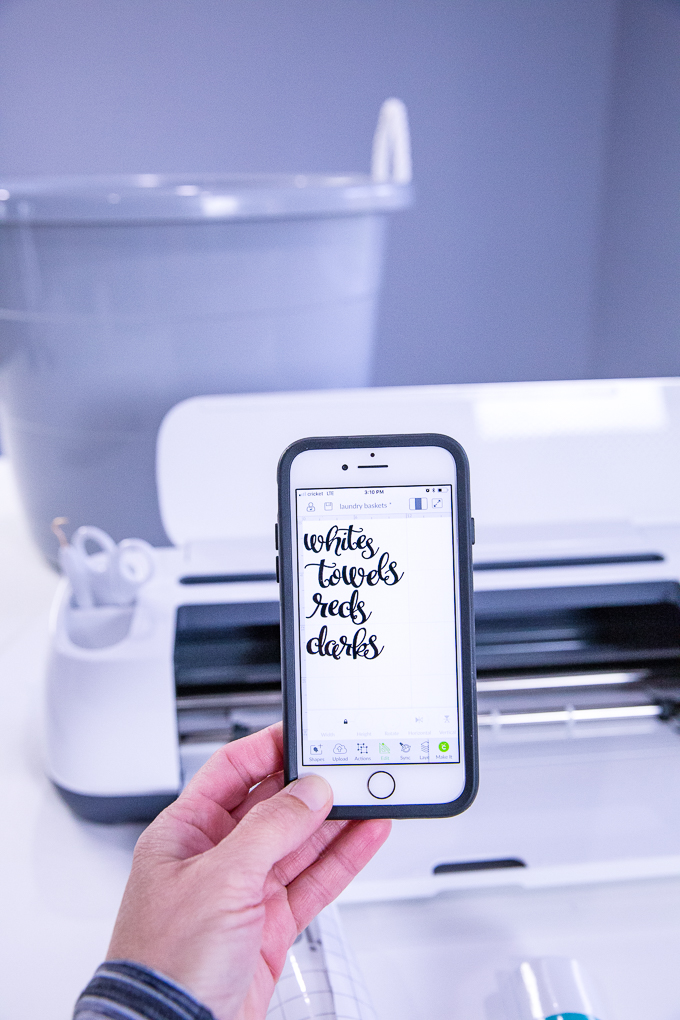 Laundry Basket Vinyl Label Supplies
You'll need a few things to make these easy labels:
Laundry Basket Vinyl Label Instructions
These labels take less than 15 minutes to make and they're so worth the time. I love that my family now has NO EXCUSE for putting the wet towels in the whites bucket. (It's the little things in life!)
Design – open my Design Space file, or make your own, and size the art to fit your baskets. (Measure!) By the way, if your baskets are cloth, just use iron on!
Cut – load the vinyl into your Cricut and cut.
Weed – I love using my BrightPad to weed. It makes getting all those tiny details so much easier.
Transfer – using transfer tape, apply to each vinyl word and peel away. Then apply to the bucket and peel away.

More Cricut Crafts
Want more fun ideas for projects you can make with your Cricut? I've got you covered!
As always, I hope you're inspired to craft, bake, create and celebrate!
Thank you for supporting my wonderful sponsors. They make it possible for me to keep the ideas coming! All content, ideas, photography and opinions are that of my own and I'd have it no other way! There are affiliate links in this post, of which we do earn a small fee at no cost to you.
Organize Your Laundry Baskets With Cricut Vinyl Labels seen first on The Celebration Shoppe.