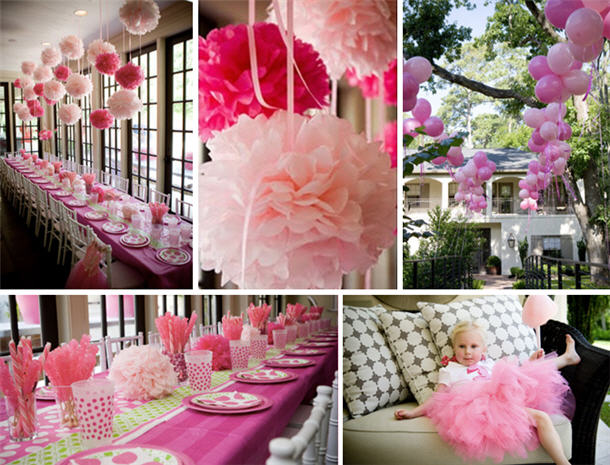 I was admiring this beautiful party over at P is for Party, especially the height of this room with the pom poms… so lovely… when I realized this very talented mom, Christine, purchased some of her table decor from my princess castle collection!  Her little one, Sadie, is shown in the bottom right image, tuckered out after what was obviously an exquisite and fun filled party.
For all the details, many more pictures (courtesy of Leslie Gaworecki of Goodlight Photography) and all the fabulous resources used to pull this perfectly pink party together, hop over and see Christi's original post.
Happy Monday everyone!