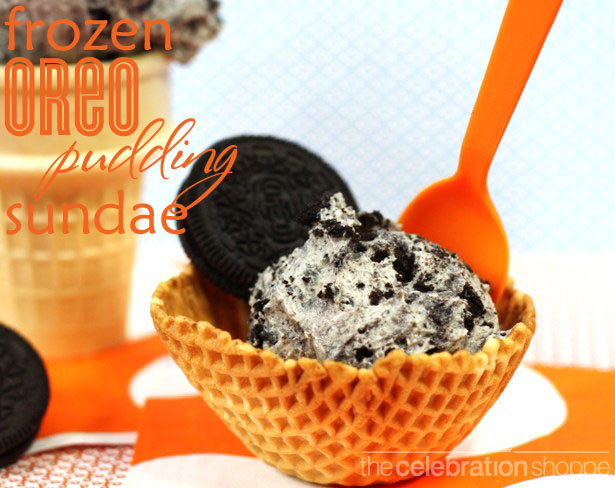 Last week I posted about my son's food allergies and about this pudding sundae idea I saw in Kraft Foods most recent issue of Food & Family. Well that one was a chocolate chunk & marshmallow sundae.
Today, I'm sharing the same idea, but as an Oreo sundae. Did you guys know that Oreos have no dairy, no egg, and no nut?! They are the number one cookie in my house just for that reason!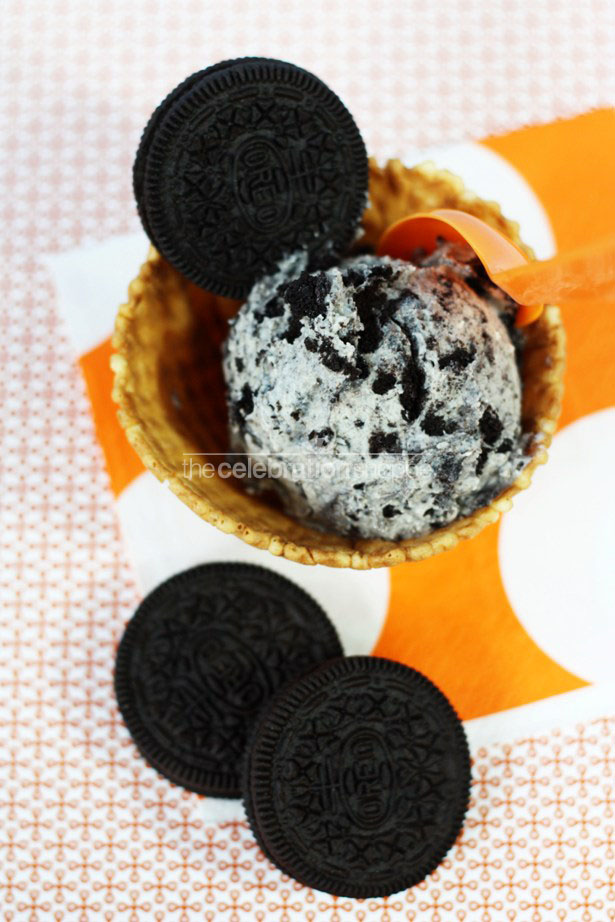 So here's how you make these dairy free sundaes:
2 pkgs Jell-O Oreo Instant Pudding
2 1/2 cups cold soy milk (less than what the packaging recommends because you want the pudding to be a thicker consistency)
10 -12 Oreos (not crushed, but broken into small chunks)
cones
Whisk your pudding and milk until smooth, add the additional Oreos and then freeze for 4 hours and serve. (Tip: Freeze the pudding in a ZipLock Freezer Bag for easy cleanup.)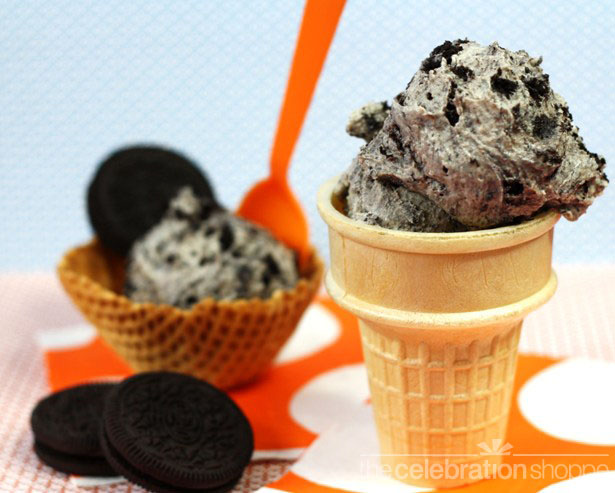 Not only is this treat yummy, but it doesn't melt as quickly as traditional ice cream so you could actually scoop an entire tray of them for your guests all at once and not worry that the first few will be messy before you serve!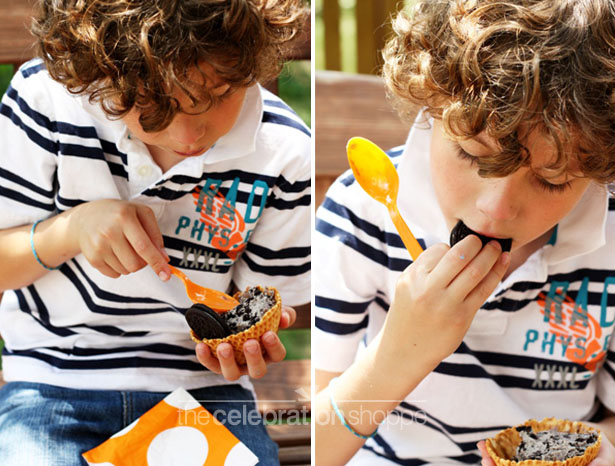 I hope your loved ones with food allergies like these little treats! My youngest loved them and as you can see here, his big brother, who can have ice cream all day long, loved them too!
And as always, I hope you're inspired to craft, bake and create! 
Join The Celebration Shoppe on facebook, sign-up for the daily ideas to come right to your inbox (a box in the right-side navigation bar), follow us on twitter, pinterest and on instagram at @thecelebrationshoppe