Let's make a DIY Canvas Art! As for me and my house, we will serve the Lord! Joshua 24:15.
I made this bible verse DIY canvas art just before Christmas and I'll be honest… I fell in love with it and the process for making DIY canvas art prints, especially in glitter. It's so easy! Let's make one!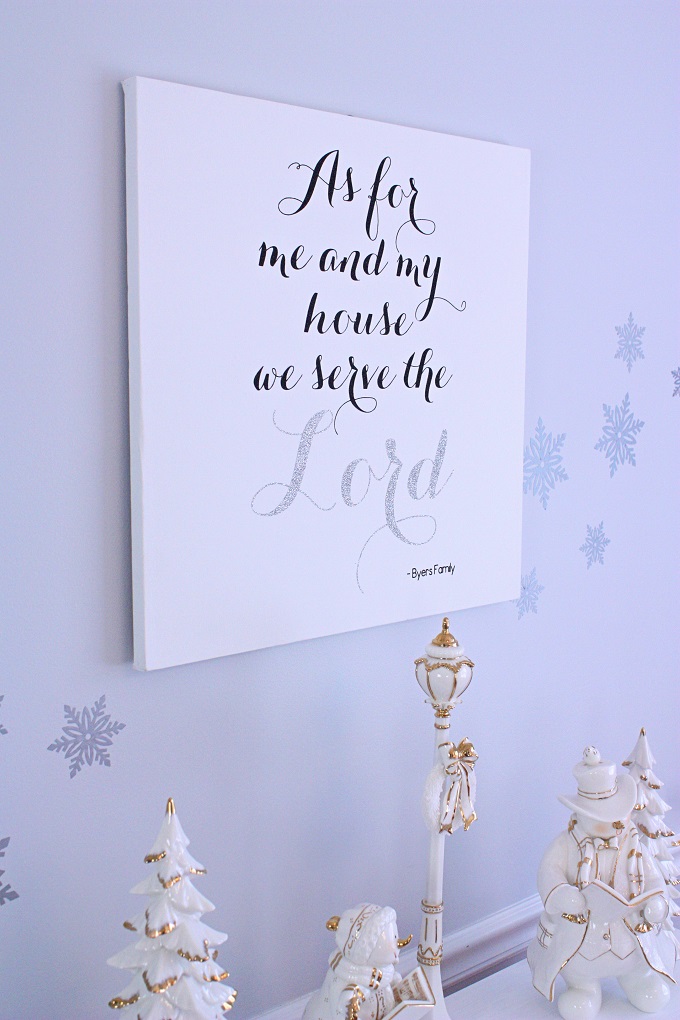 Supplies To Make As For Me And My House DIY Canvas
Shop This Cricut Project
[show_boutique_widget id="841252″]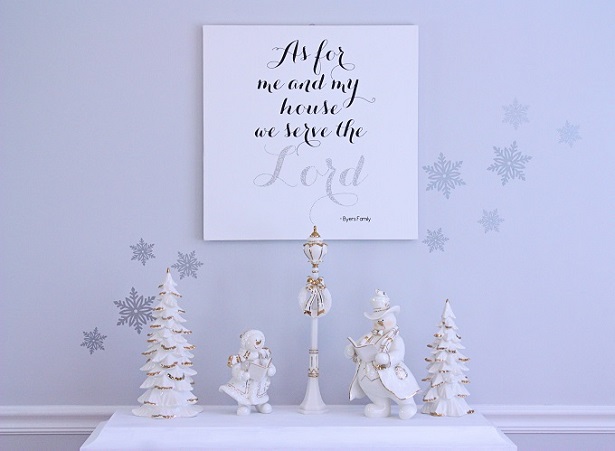 Easy Steps For Making As For Me And My House DIY Canvas Art
Design (mine or yours) – if you'd like my "As For Me And My Family We Serve The Lord" Bible verse design, you can download it from this page and upload it to Cricut Design Space. Simply delete my family name and add your own. Or, you can create your own design in Cricut Design Space. To size your design, measure your canvas and create a square the size of your canvas in the tool to make sure you've centered and sized your typography well. Before you cut, just hide the background shape.
Mat – apply the iron on, liner side down, to the mat.
Cut – read the directions on the package and mirror image any additions you make. If you use multiple colors like I did, make sure you click mirror image before each cut. If you can't see it, flip back to the design and select cut again. The mirror image button should appear.
Weed – weed out all the iron-on that isn't your image and place on the canvas to make sure spacing is good.
Iron – iron your canvas (with a towel under it to help it hold its shape) to heat up the fabric, place the image with liner on top, iron in 15 second intervals. Don't be in a hurry.
Remove liner – gently pull liner away. If any of the design comes up, repeat ironing step and try again.


Now that the holidays are over, my snowmen have been put away, but I've moved my bible verse canvas art to our living room. It's quite beautiful and it's a lovely reminder of how amazing this life is.
Want to make one! Shop the supplies to make DIY canvas art right now:
[show_shopthepost_widget id="1330023″]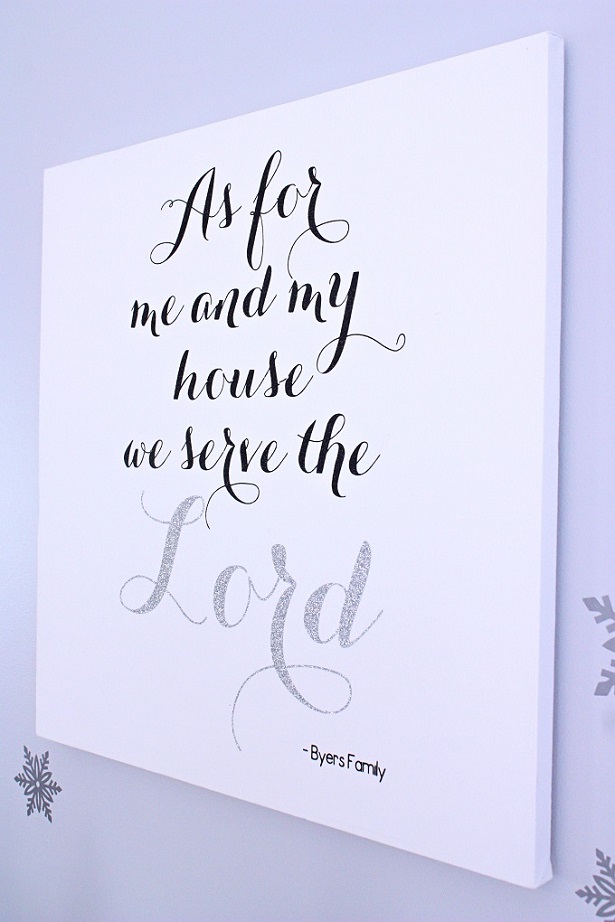 I also made a wall of these DIY canvas art pieces to spruce up my office for the new year. I chose a very fun Disney quote from Peter Pan, "All You Need Is Faith, Trust, And A Little Bit Of Pixie Dust."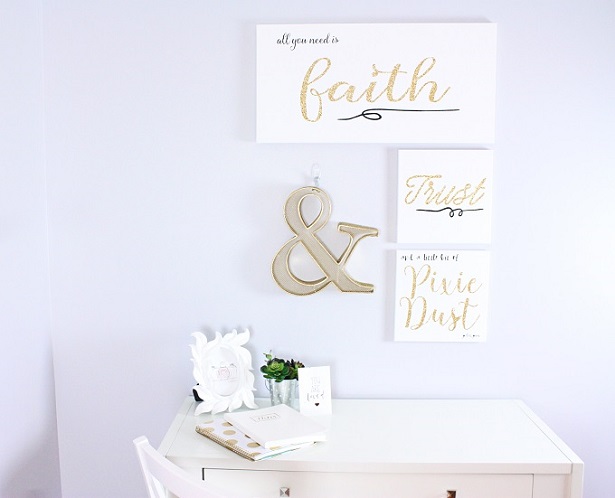 As always, I hope you're inspired to craft, bake, create and celebrate!
INSTAGRAM | FACEBOOK | PINTEREST | GOOGLE+ | TWITTER | YOUTUBE | BLOGLOVIN
This post may include affiliate links, from which we do earn a small fee at no cost to you. The advertisers pay the fee and it's a great way for us to keep the lights on. Plus, I wholeheartedly promise that I won't link to or recommend any product to you that I wouldn't try or buy myself!
DIY Canvas Art – As For Me And My House We Will Serve The Lord seen first here on The Celebration Shoppe