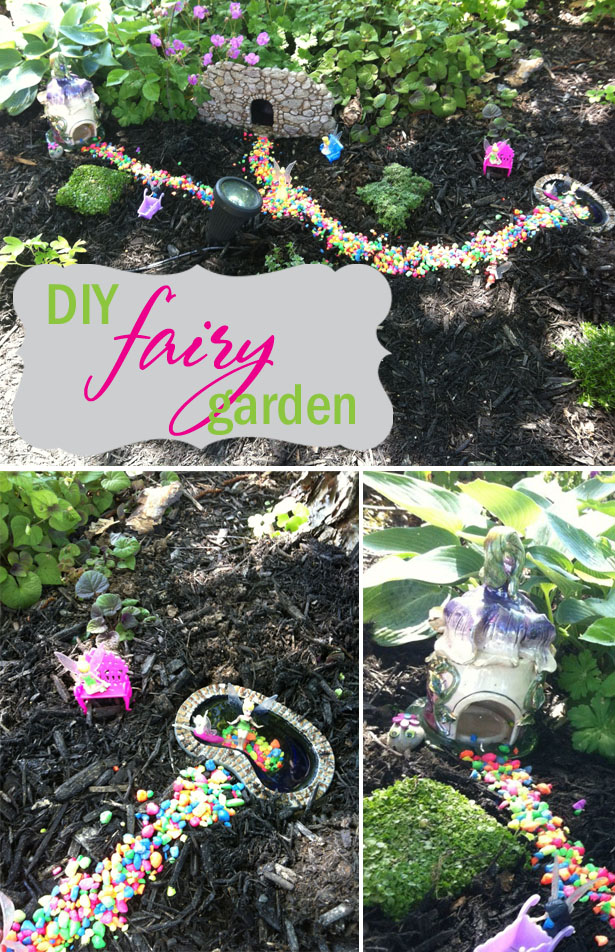 Remember my super-talented art teacher friend, Becky? The one that created the patriotic monogram wreath. Well, she has a creative daughter and she put together this bright and cheerful fairy garden perfect for imaginary play this summer!
Since I'm always looking for ways to engage my daughters in my own garden, I thought this was brilliant! What a delightful way to get the girls playing in the dirt and still keep things "girly!"
Round up her fairy dolls, some simple items from your garage (old pots, maybe a toad abode) or take a trip to your local hardware store, and maybe steal a few stones from your fish tank, then let her work her magic making her own Pixie Hollow!
You can find our fairy birthday party supplies in the shoppe.
As always, we hope you're inspired to craft, bake and create!
Join The Celebration Shoppe on facebook, sign-up for the daily ideas to come right to your inbox (a box in the right-side navigation bar), follow us on twitter, pinterest and on instagram at @thecelebrationshoppe