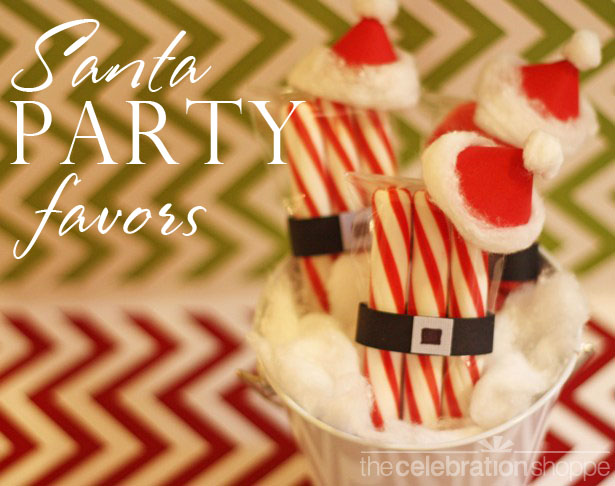 I had a little DIY fun this past weekend with the boys. We were testing a few ideas for our cookie decorating party favors and we came up with these little Santas.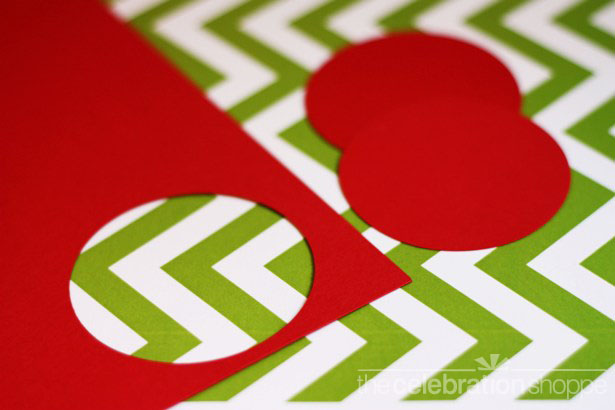 You'll need red, black and silver cardstock, cotton balls, pretzel size cello bags, cotton balls, tape, stick glue and candy. I used soft peppermint sticks and red cherry slices.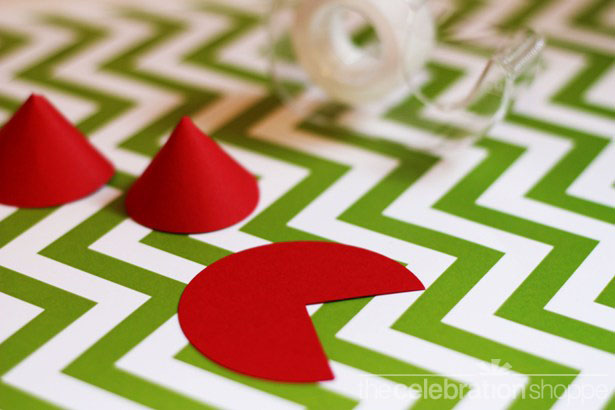 Punch or cut out a red 2.5″ circle and trim a out a quarter of it like a pacman.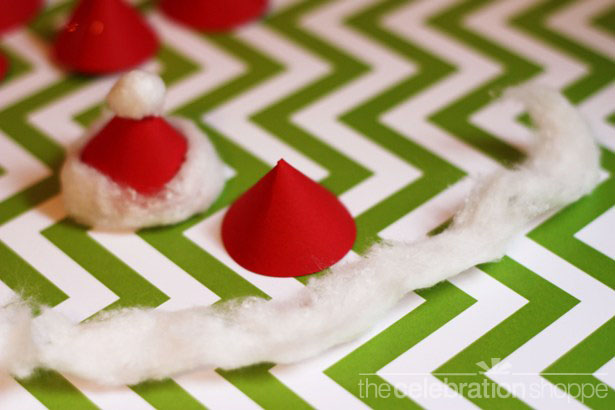 Close the circle and tape it on the inside. Next unroll a cotton ball. Add a small amount of glue to the rim of the hat and to the tip. Edge the hat with the cotton ball and then form a small ball for the top.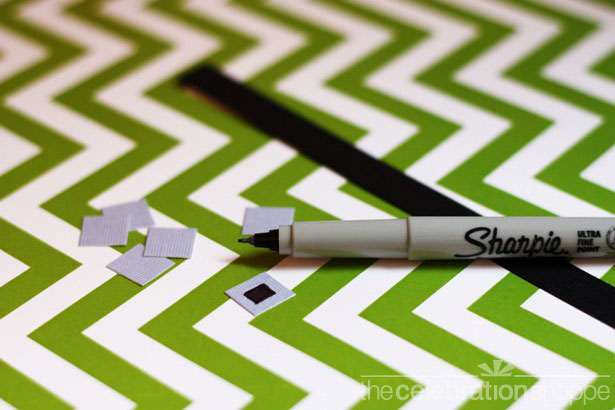 Cut strips of black cardstock for the belt and small silver cardstock squares for the buckle. Fill in the center of the buckle with a black thin point Sharpie and attach to the center of the belt with a touch of glue.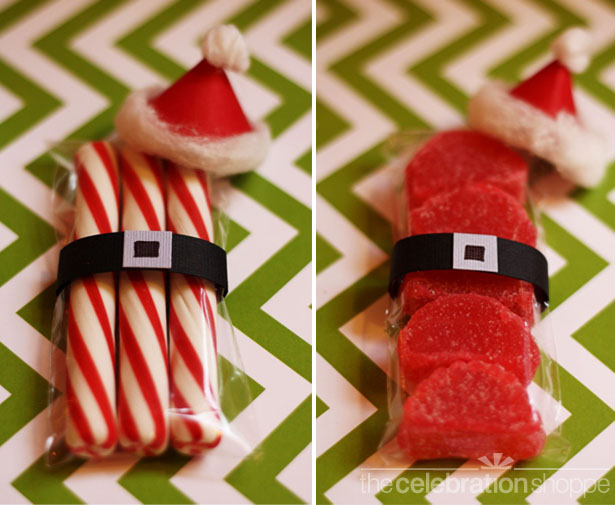 Insert the candy, fold the cello over in the back and tape. Wrap the waist with Santa's belt and top with Santa's hat, using a small piece of tape to keep both in place.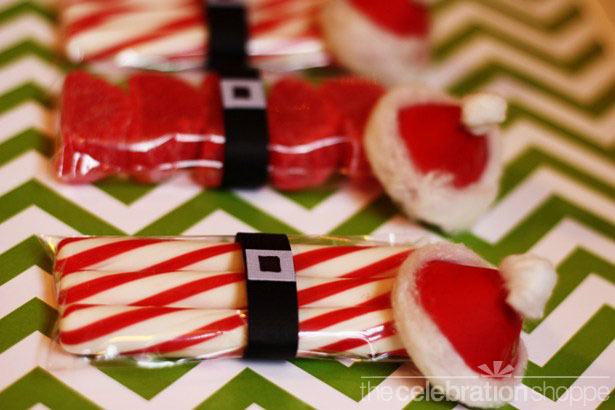 Waalaa! Fun and super easy Santa party favor idea.
As always, I hope you're inspired to craft, bake, create and celebrate!
DIY Santa Party Favors seen first on The Celebration Shoppe.