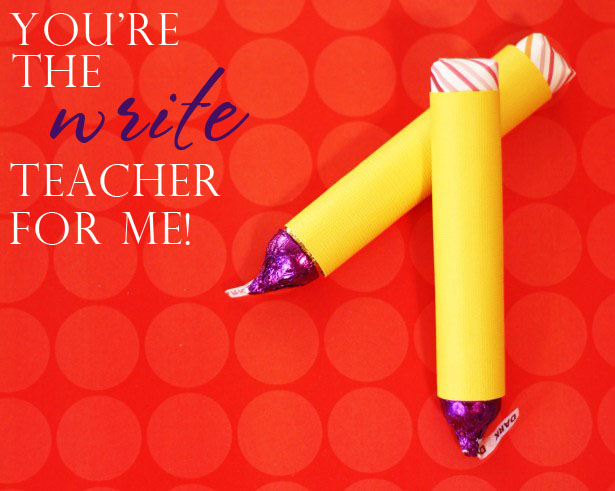 My little ones are taking these fun DIY Valentine pencils to school today as teacher gifts! I saw this clever idea on Simply J Studio and couldn't resist wrapping them up.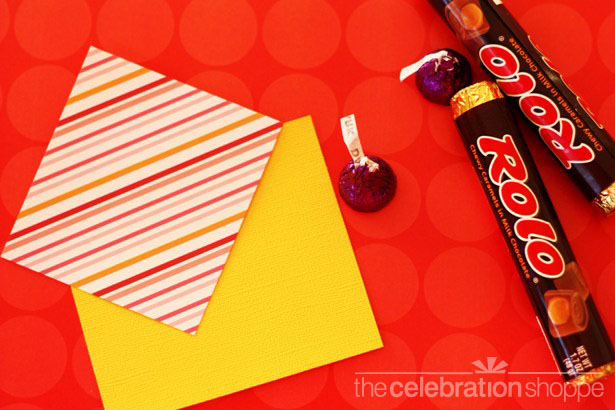 You'll need Rolos, a Hershey's Kiss, scrapbook paper and a bit of hot glue!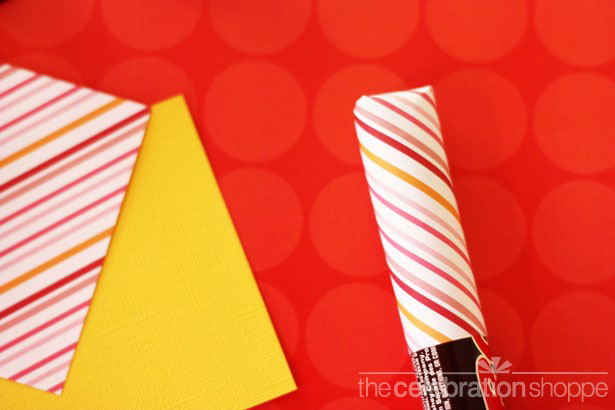 Cut your scrapbook paper 3.5"x4.5" (I made my horizontal stripe eraser a bit shorter than my yellow pencil paper)  and begin by wrapping your eraser paper around the Rolos first.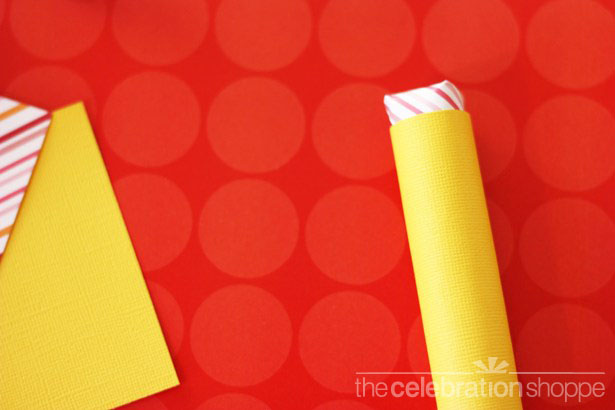 Next, wrap the yellow paper, attach with a few dots of glue, and attach the kiss for the pencil tip! I also added a little note that says "You're The Write Teacher For Me!"
Simple J Studio added a few more touches that I wish I had had time for, but alas I was running a bit behind. Hop over to her blog for more details!
As always, I hope you're inspired to craft, bake and create!
Join me on facebook, sign-up for my daily feedburner e-mail (box in the right navigation), follow me on twitter and pinterest.