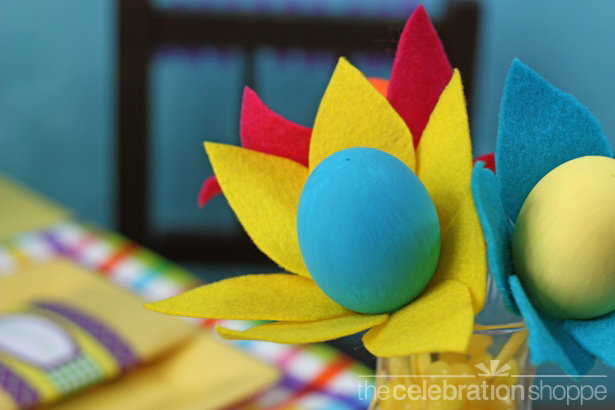 This is probably the craft I loved creating the most for the Parents magazine "Crafty Easter Tabletop Ideas" article. These DIY felt and Easter egg flowers are so simple, the kids can help and you can color coordinate them to any Easter color palette!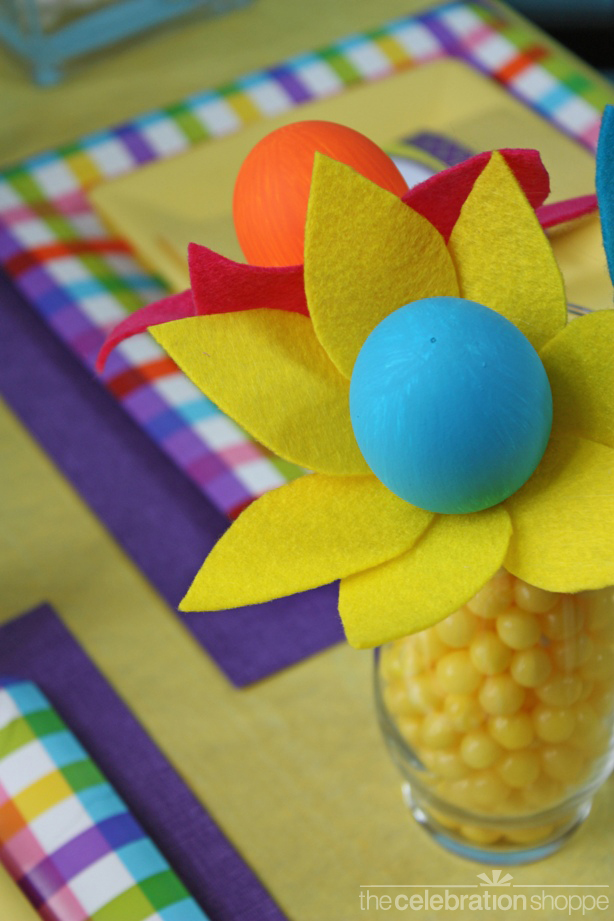 Here's what you'll need:
Egg
Felt
Scissors
Craft paint
Hot glue
Lollipop sticks
Easy steps:
Hollow out your eggs and wash gently (see the pictorial in yesterday's post about the mommy bird egg).
Let the kids finger paint the eggs and set them to dry on lollipop sticks. (You can also paint the lollipop stick to look like a stem if you want to display in grass or moss!)
Cut petals out of felt.
Hot glue petals to the base of the egg (near the larger hole) and display on lollipop sticks.
You can see more craft ideas and download FREE PRINTABLES from my article at parents.com. As always, I hope you're inspired!