Easter is a really BIG DEAL for our household. Hi there! It's Christina of Something Chic.

Having a "traditional" Easter Sunday is always top of our yearly holiday list. One creative tradition that stays is our "Easter Snack Station" which was the biggest inspiration for our party decor this year. From early Easter morning breakfast, to our family dinner later in the day, each Easter element is enhanced by our Snack Station's wowing visual appeal and tasty snacks.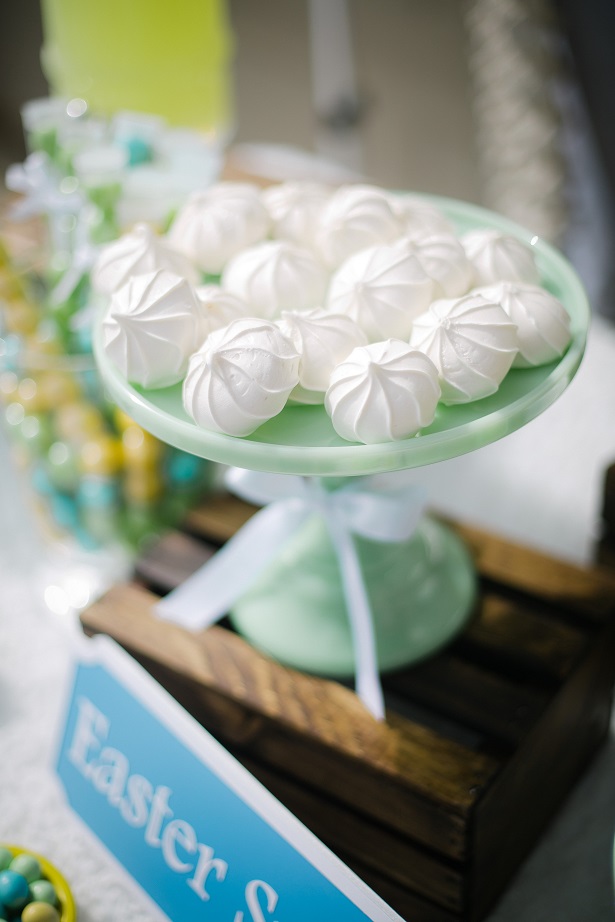 Design details include a collaboration of classic + chic. I'd say starting with the backdrop the chic vibe takes place. I took bakery size egg cartons that I have been collecting for a while and strung them together creating a full 6'x7′ portrait tall backdrop. The natural egg carton color worked lovely with the white ruffle table cloth giving the snack table a chic look. Of course the accent color palette ties in the classic Easter feel (light blue, green, and yellow). The classic colors really stand out because of the neutral tones surrounding the featured items.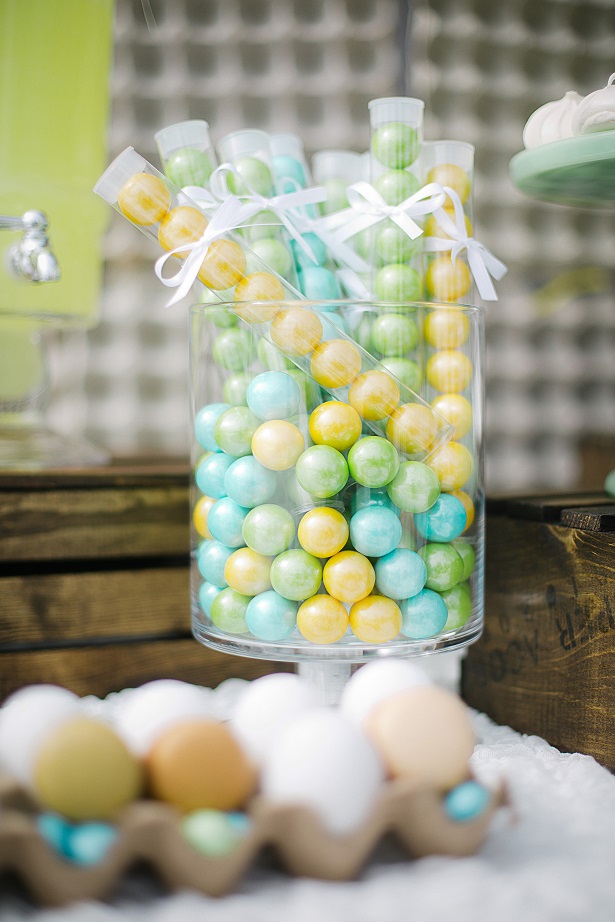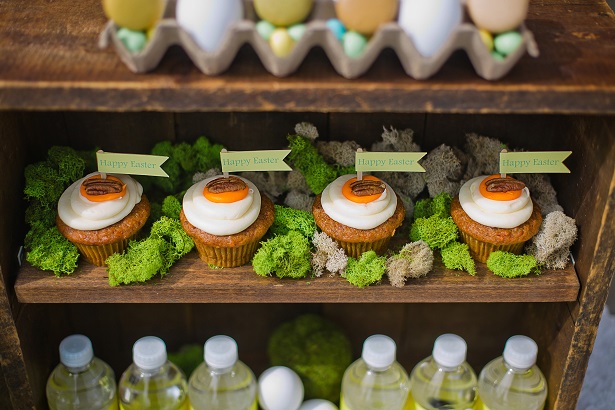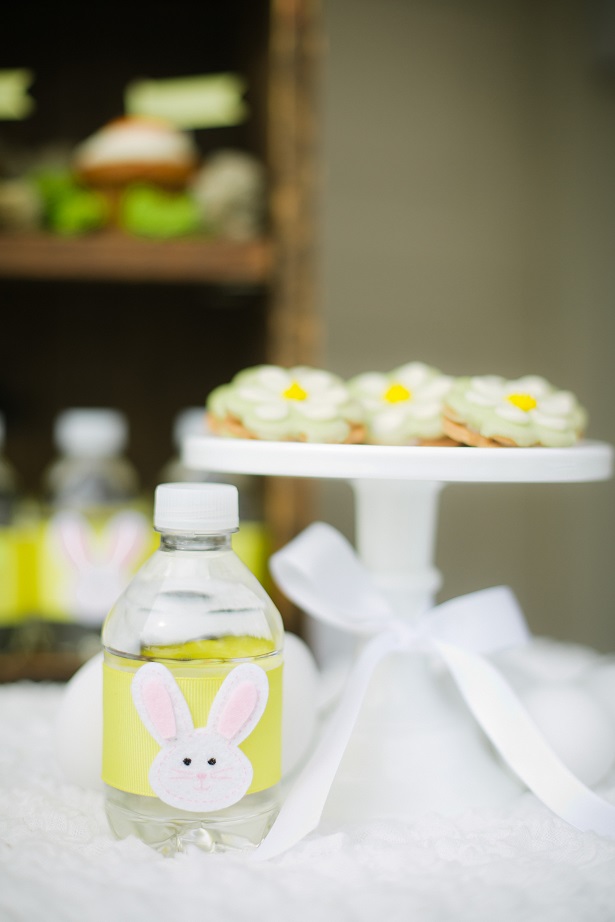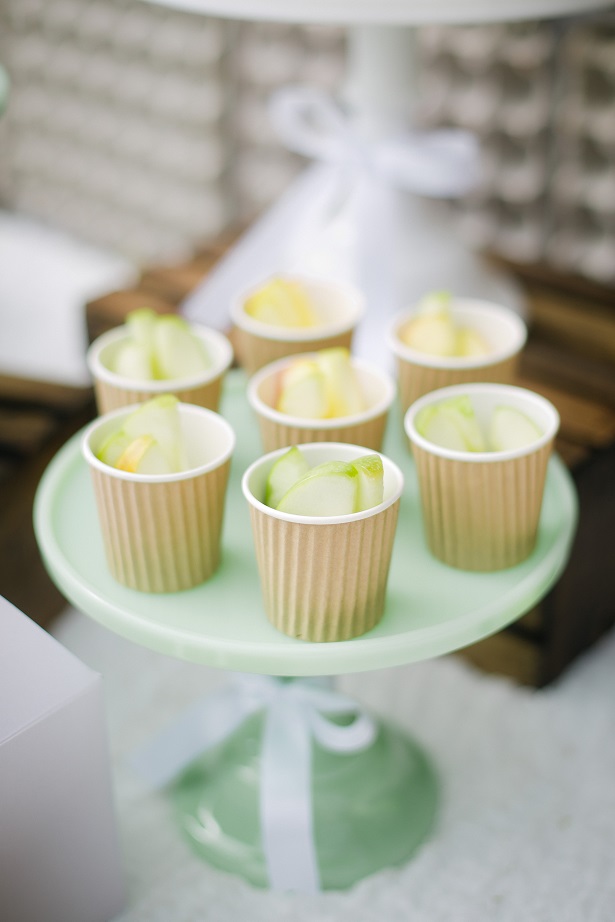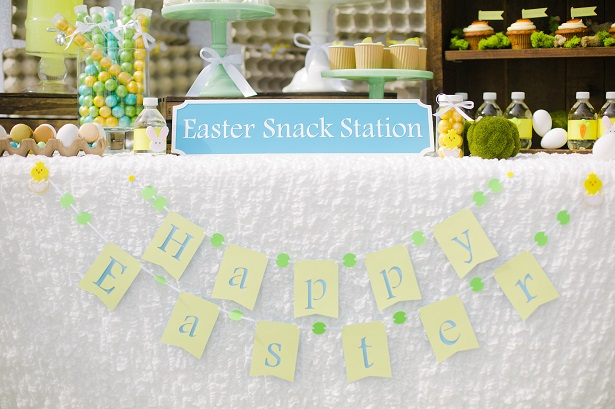 So, you want to know the inside scoop behind the design accessories and props? Oh yes! Well first I must mention that I always get to work with the most amazing vendors – which makes my styling extremely easy! Starting with the paper accessories, Paper Acorn provided the fun banner, cupcake toppers and custom "Easter Snack Station" sign. Again, the color selection is key to how well the items complement each other. For example, the cupcake toppers work perfectly with the Carrot Cake cupcakes by Abby Girl Cupcakery. Notice the intricate detail of the icing + pecan then the yellow topper. This allows each detail to really stand out and is the same for the fun Lemon Poppy Seed cookies I ordered from the Bonbonerie bakery.
Next up are the fab goodies found at the TomKat Studio. I strategically selected dishes and props which add the wow factor to the table. Check out the wooden creates and shelf. Then paired with the Jadeite Milk Glass pedestal cake stands with a touch of the white makes a lovely display. Let's not forget the clear drinking cups and bright yellow stripe straws with a white ribbon tied to each straw and a flower sticker added for a little accent. Trust me these cups are always a big hit!
A few more of my favorite details include custom mini water bottles with bright yellow ribbon and felt stickers I made using items found at Michael's – really easy DIY. Also, the hurricane (a Container Store find) held our shimmery gumball tubes (by TomKat Studio) look so cute after adding a white ribbon, bow tied for extra garnish. I can't forget how cool French Macarons are in the dozen egg cartons with a little candy accent!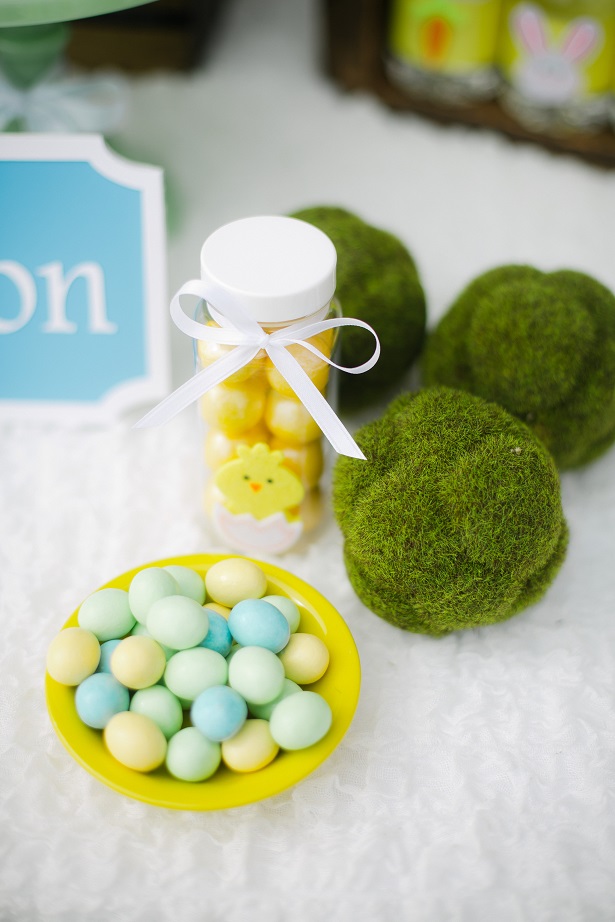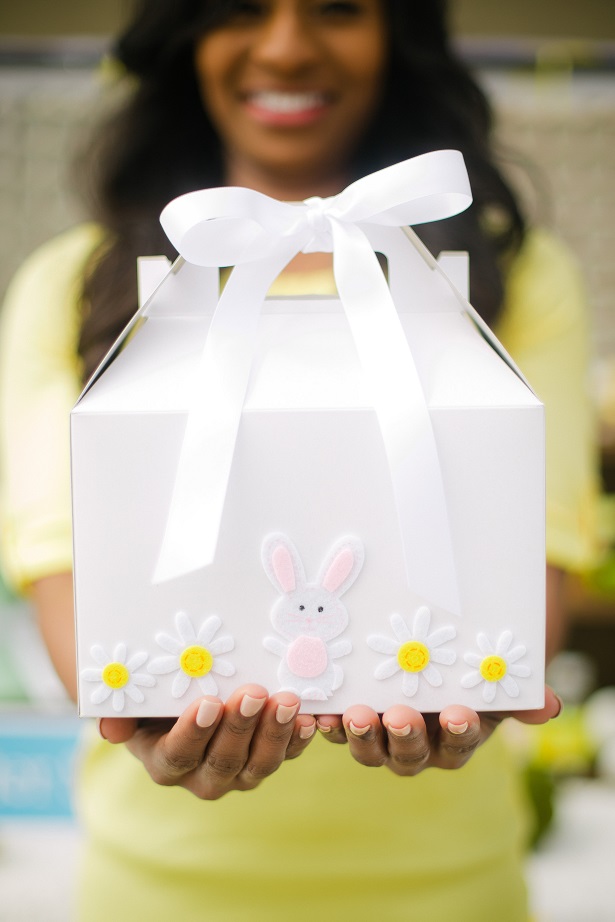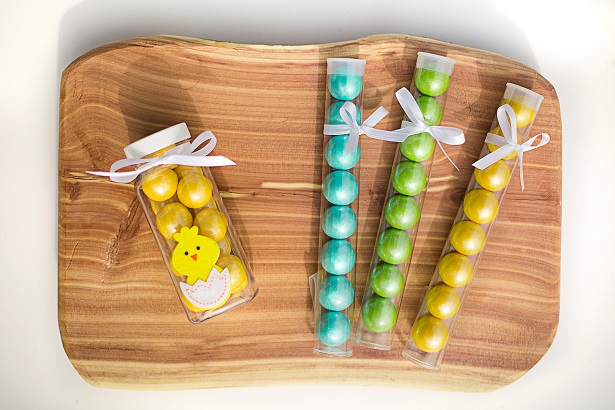 Quick craft – Making a Gable Easter Box:
I adore working with gable boxes. They are great for any occasion and they are easy to customize/transition from one project to the next. If you order in bulk I promise you will use them. So here we go…
Take any size gable box (shown is the large white style)
Using stickers of your choice apply the stickers to designated areas creating a scene (shown are felt stickers found at Michael's)
Garnish the top handle of the box with a satin coordinating ribbon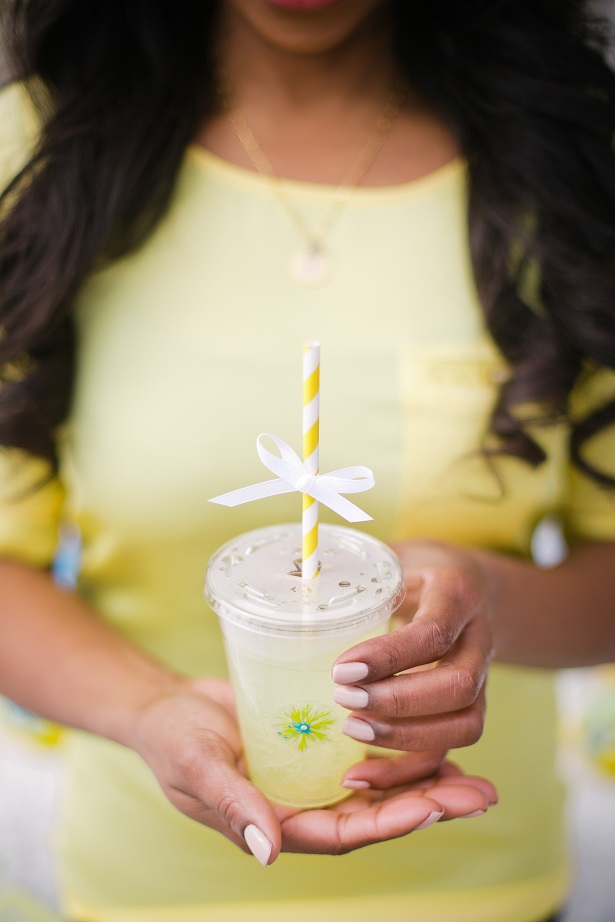 If I haven't mentioned how much I love styling for Easter I must tell you that I do! I hope you enjoy this style lesson!
Please visit the vendors below for all styling items featured. Vendor Credits:
And join me on: