With only a few days to our big 4th of July celebration, I created some fun foil utensil holders using my Heidi Swapp Minc. Super easy to use and I love the way the foil makes them shine! And if you don't have your Minc yet, you can still use my free patriotic printable to make your own!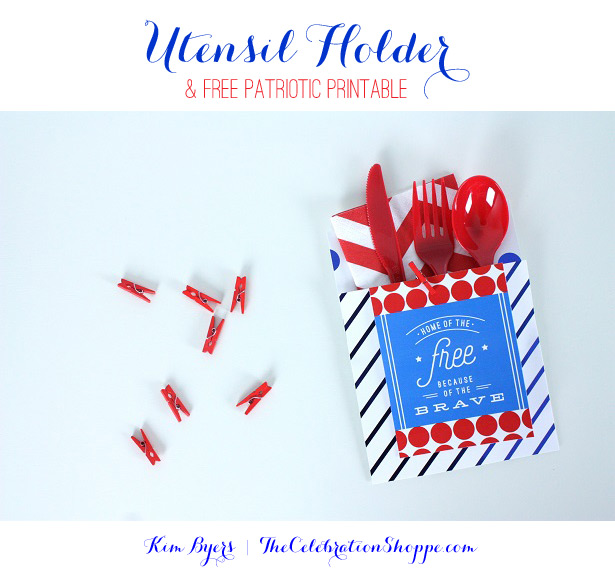 Thank you to Hiedi Swapp Minc  for sponsoring today's ideas!
Here's a quick pictorial of how to make your own with my "Home Of The Free Because Of The Brave" free printable and the Minc machine:


You'll need:
Easy DIY:
Foil – dot and stripe papers with royal blue on heat setting 3
Trim – trim dot paper to 6 3/4″ x 5″ and stripe paper 5″ x 5″
Glue – using 4 glue dots each, secure corners and middle (don't glue at top, about 3″ from bottom allows you to insert utensils and napkins)
Insert – insert napkin and utensils
Clip – clip free printable to front (which you can also foil!!)
Want to know more about the Minc machine?
Minc Foil Applicator and Starter Kit MSRP is $149.00 & Minc Foil MSRP is $9.99 (foil is 12"x 10')
Minc Foil Applicator and accessories are available at Jo-Ann Fabric and Craft Stores, as well as locally owned craft stores and online shops
The Minc is a fairly light weight and pretty enough to leave out on your crafting table!
It has the ability to accept a 12" wide sheets
It has adjustable heat settings that allows for foil transfer on sensitive materials like vellum, all the way to more robust chipboard and even thin wood veneer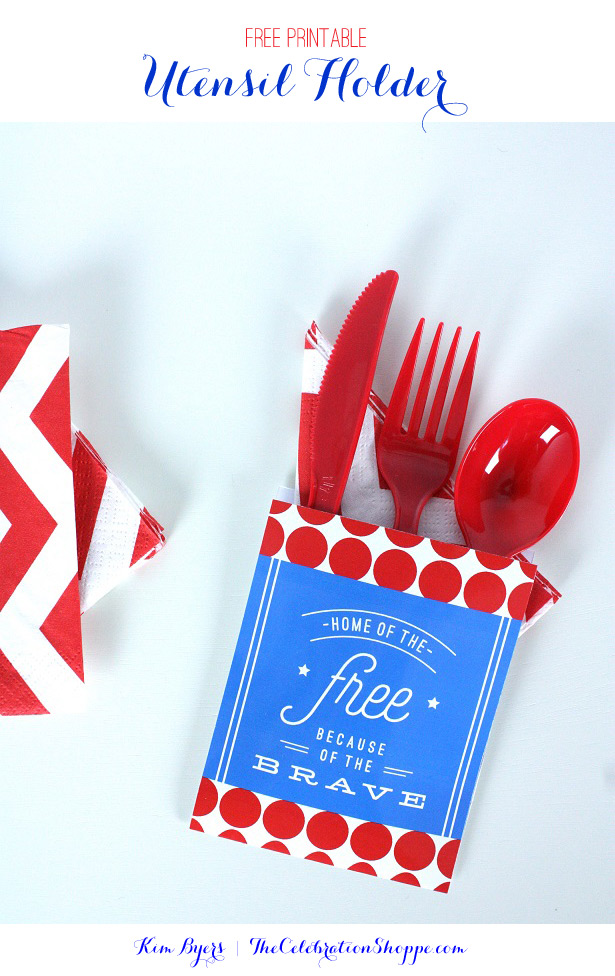 Just cut along the thin outline, score at the bottom of the design and secure into pocket with glue dots.
For more 4th of July ideas: How To Make 4th of July Mason Jar Luminaries, DIY Patriotic Invitations, and Oh My Stars Cake Topper.
As always, I hope you're inspired to craft, bake, create and celebrate!
The Celebration Shoppe receives a form of compensation for ideas, styling and photography from time to time. All opinions expressed are genuine and not that of the sponsor. 
Foil 4th of July Utensil Holder & Free Patriotic Printable seen first on The Celebration Shoppe.