Ice Cream Football Sandwiches might just be your next best football fan food!
With three boys in the house (yes, I'm counting my husband), you bet football and the Super Bowl are big around here! So let's talk football, tailgate, and Super Bowl parties and my simple and fun football ice cream sandwich idea!
This shop is part of a social shopper marketing insight campaign with Pollinate Media Group™ and Rubbermaid and Sharpie but all my opinions are my own. You know I'd have it no other way! #pmedia #RubbermaidSharpie http://cmp.ly/3/8vNxcO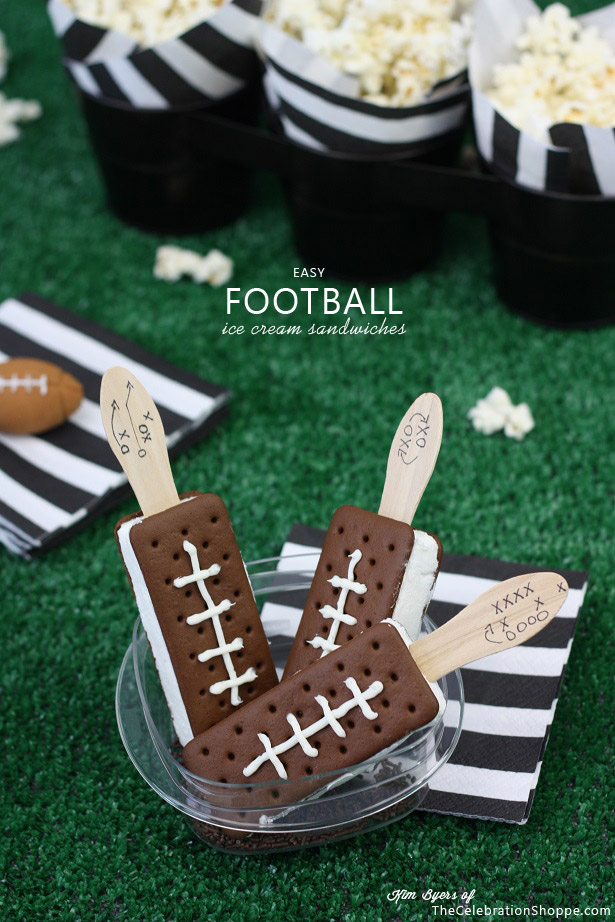 Making football fan food for any game or tailgate is fun, but the Super Bowl… well… it's the Super Bowl!
I'm a fan of all the savory sandwich recipes and dips, but I have to have a bit of sweet too. And what's best about my little football ice cream sandwiches, they're super easy to make and store until your guests arrive!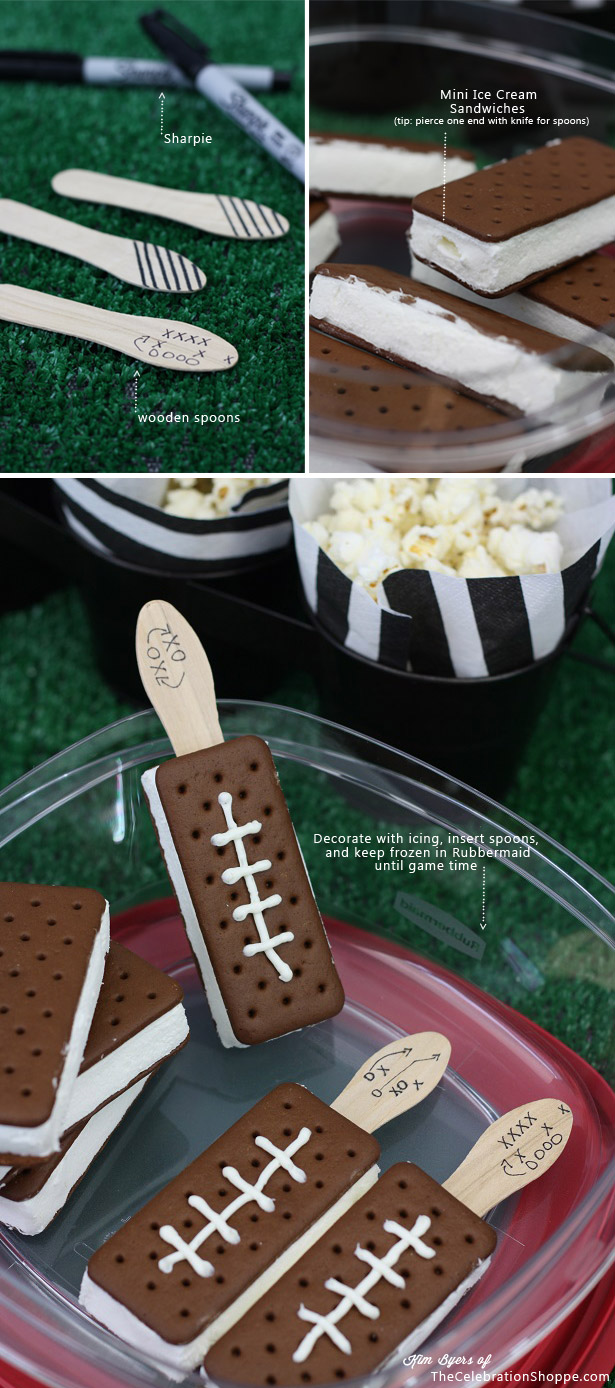 Ingredients For Football Ice Cream Sandwiches
My kids have deemed these their football fan food! I mean, they're super easy and they look like footballs! They're perfect!
Mini Ice Cream Sandwiches (I found these at Kroger)
Wooden Spoons (my local craft store)
Sharpie
Rubbermaid storage containers
White cake icing
Resealable bag
Icing tip #4 and connector
Knife
Optional: Chocolate sprinkles
Simple Steps For Football Ice Cream Sandwiches
Using a Sharpie, draw football plays, referee stripes or team colors on wooden spoons
Unwrap your ice creams and lay them on a sheet of wax paper or in Rubbermaid container
Pierce one end of the ice cream with a knife so that your wooden spoons can be inserted easily later
Cut the edge of resealable bag, insert your icing connector and tip, spoon in icing and pipe football design
Place in Rubbermaid container and freeze until guests arrive.
Insert wooden spoons, sprinkle container with chocolate sprinkles (to finish the look) and serve.
Tip: If you serve them at halftime and they're hard frozen, they should last the full 30 minutes! That is if your guests don't devour them first. Ha!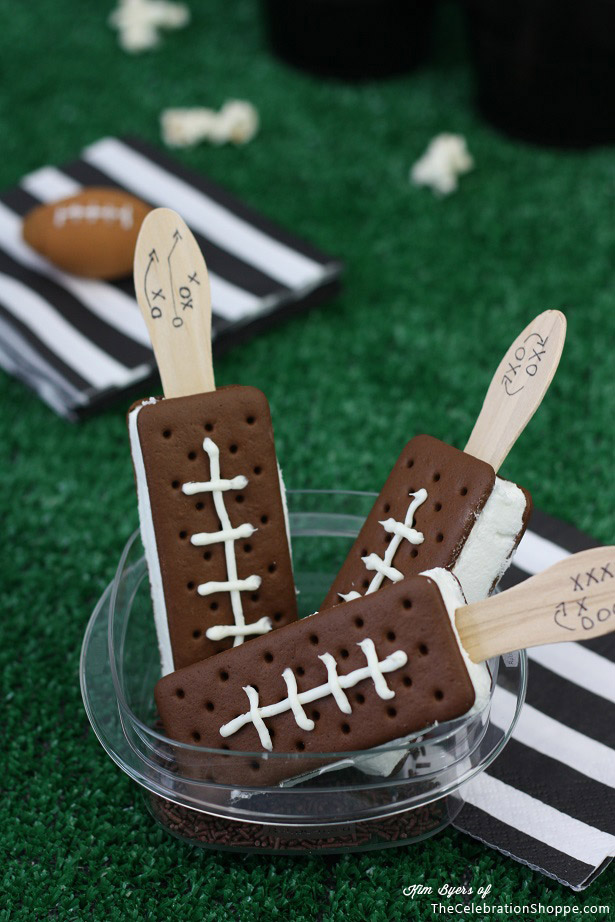 More Tailgate Party Ideas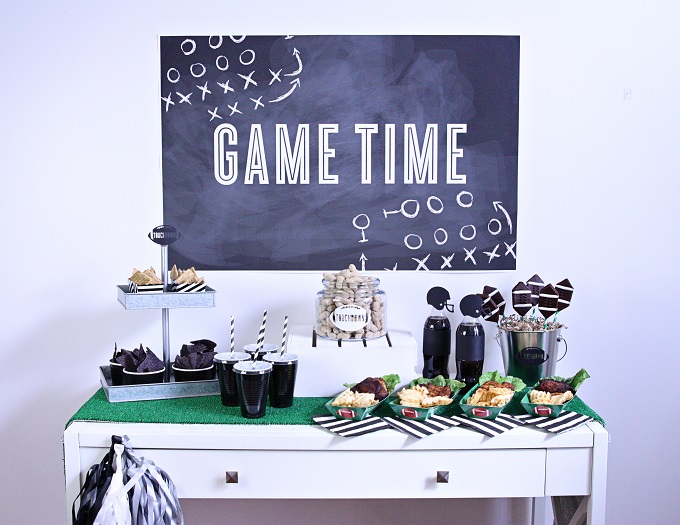 As always, I hope you're inspired to craft, bake, create and celebrate!