So glad you're here to download my FREE Halloween banner in black and orange, along with my bats in various sizes! Can't wait to see what you make with it!
Download by clicking image.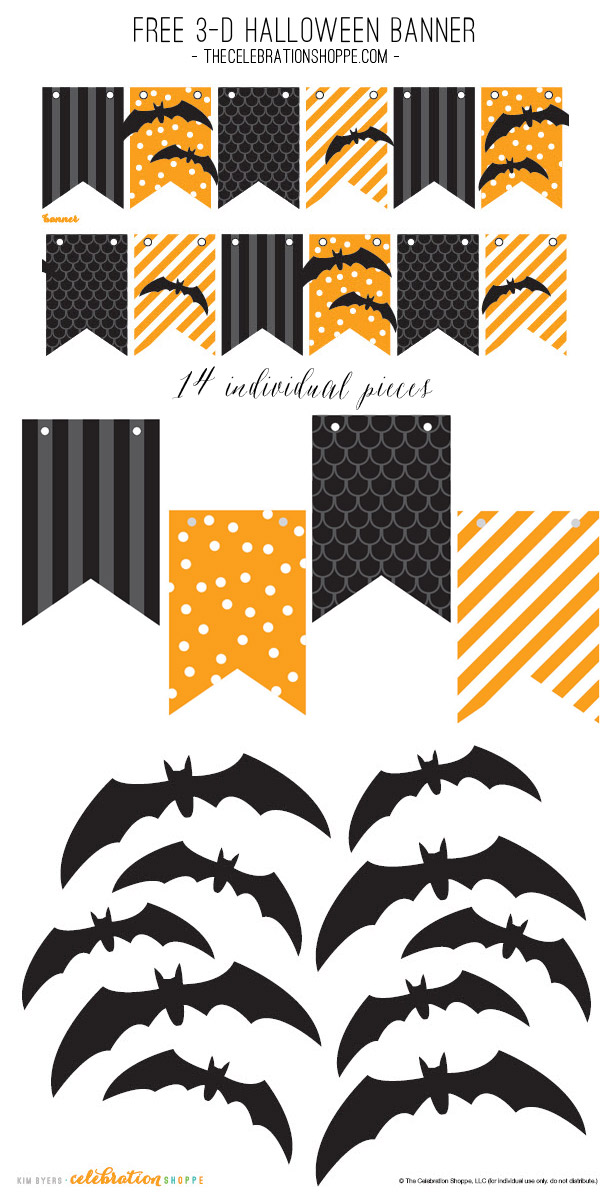 Crafting is as easy as cutting out the banner elements and the bats, bending or creasing some of the wings to make the bats to appear in flight. Then make a bat collage on the banner and maybe even onto the wall. It gives the banner a great 3-D effect!
Tag me on Twitter, Pinterest, Instagram or Facebook if you use the banner. I'd love to see how you craft with it!