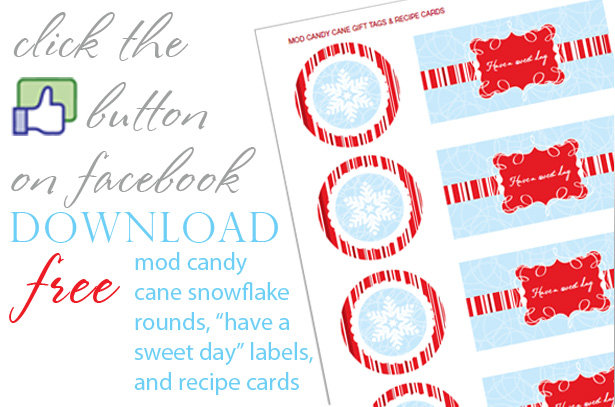 I'm just in the giving spirit this week! Click now to DOWNLOAD my mod candy cane snowflake rounds, "have a sweet day" tags and recipe cards. I've pre-filled the recipe cards with my Peppermint Bark recipe, or you can type your own recipe directly into the cards before printing.
Perfect for gifting sweets this holiday season! Oh, and have you downloaded my free printables featured in this month's issue of All You magazine?! Make sure you grab those too! ENJOY!
As always, I hope you're inspired to craft, bake and create!