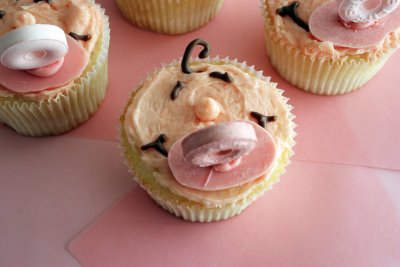 While scouting for cool ideas to complement our baby shower invitations and decor, I ran across these a few days ago and just had to share this simple idea from the Taste and Tell blog.
Here's what you'll need to decorate your cupcakes:
Melting chocolate (dark and pink)
Life saver candies
Wax paper
Resealable bag (freezer works best)
#2 icing tip with connector
Pink tinted icing
For all the details and some great step-by-step pics, visit the Taste and Tell blog.
Happy baking!