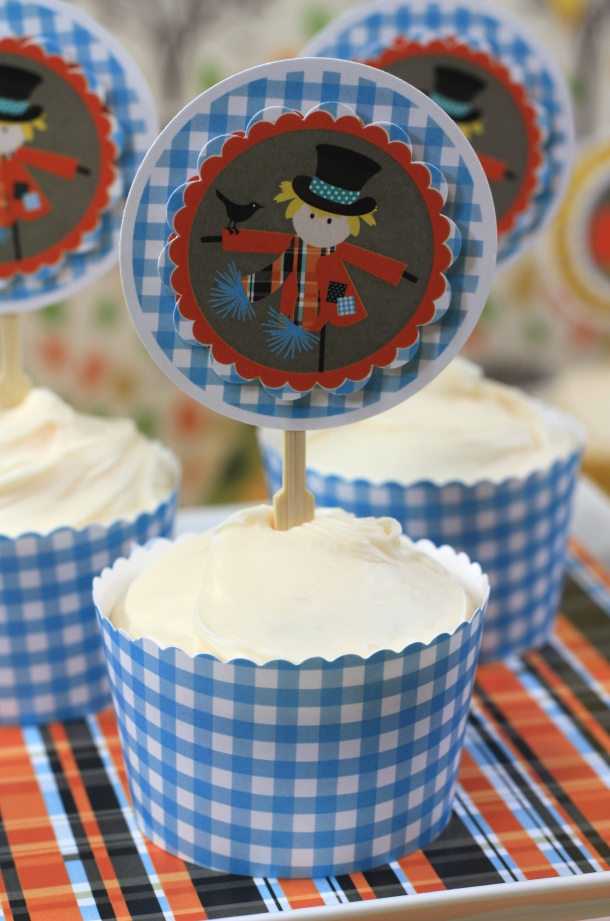 I've mentioned before that the little scarecrow is my favorite part of our new Harvest collection so I simply had to start with him! I love the orange and blue color palette and the plaid pattern of his scarf. Notice the plaid inlay on the cake plate; it will also come with the collection and the possibilities there are endless!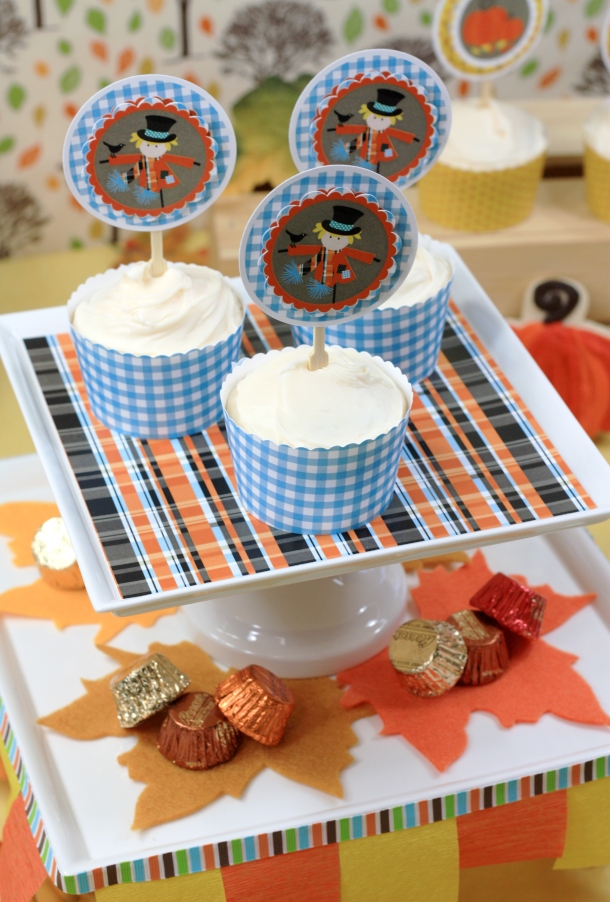 And here's a shot of these little guys on a cake plate embellished with felt leaves (topped with Reeses cups), ribbon and crepe paper.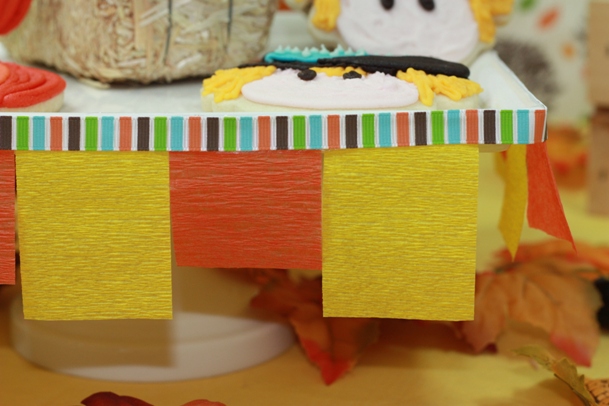 A tighter shot of the cake plate edge so you can see the assembly (ribbon adhered with a glue gun and crepe attached at varying lengths with double sided tape). Don't be afraid to play with textures and materials. Sometimes the best things come from tinkering with all the supplies in your craft room!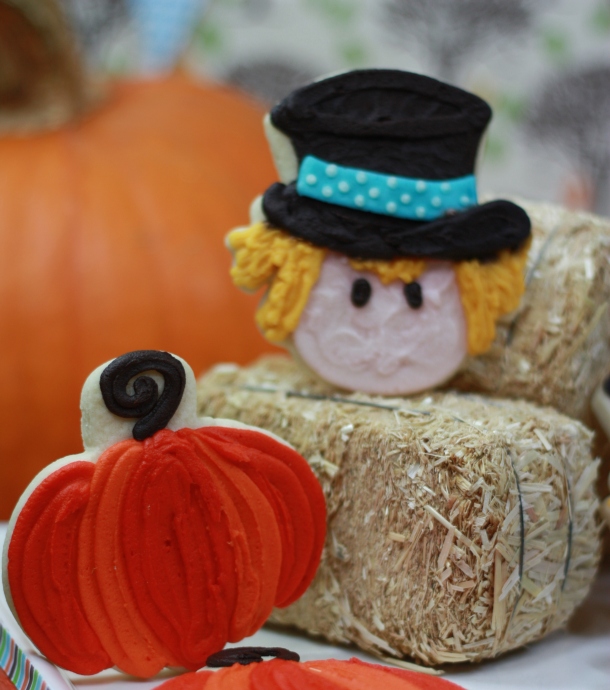 While I'm sharing sweets, these adorable cookies were crafted by Sue of Sweet Tooth Cottage. Some of you have asked if these cookies could be available for purchase. Stay tuned because big news is coming!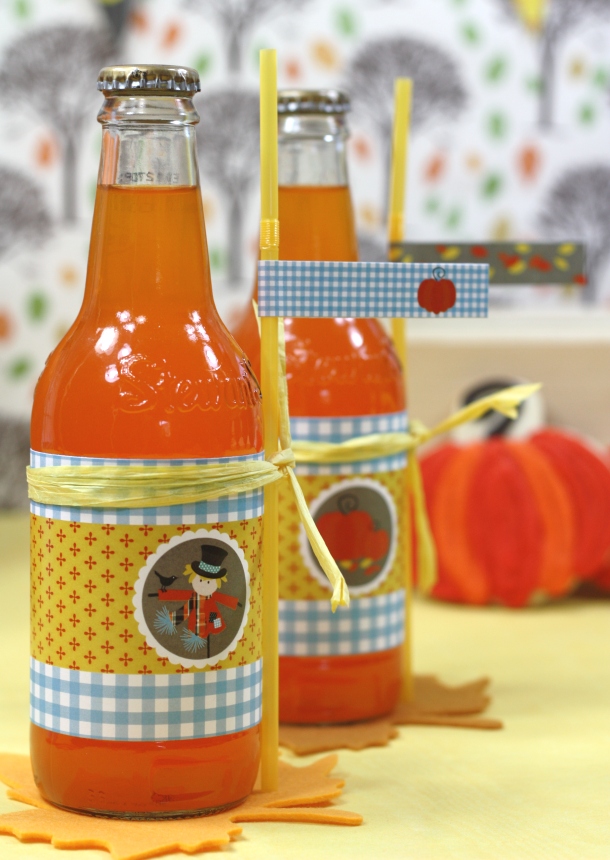 Beverage wrappers are a must to tie your table together and these are perfect for sodas and water bottles. Or bring your centerpiece in by using these wrappers to dress up a hurricane filled with your favorite fall treats or flowers.
And who can forget these adorable straw slips that make finding your drink so much easier?! I suggest tying the straw on with yellow raffia allowing your guests to select a beverage and get back to mingling quickly, plus it really helps keep down lines if you're serving buffet style.
So many more photos to come and thanks to all of you who have been patient with us as we bring this collection to life. I realize Thanksgiving is only a few weeks away in Canada so we will be working diligently to get the entire collection into the shoppe quickly!