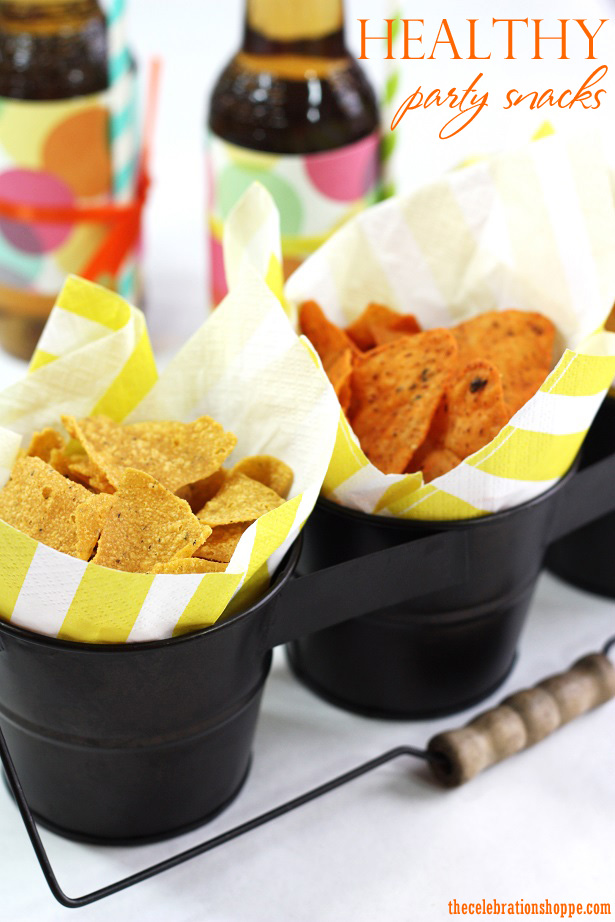 As a mom that owns a party planning company, you might think my kids live on cupcakes and candy bars. Honestly it's quite the opposite. My kiddos are a bit desensitized to all the snacks that make their way through our kitchen and the studio. Thank goodness!
And as a mom constantly taking snacks to school, hosting holiday parties and play dates, I'm always on the lookout for healthy party snacks. Yummy treats that the kids will enjoy and we moms can still feel good about. That's why when offered to share Green Giants new Veggie Chips I was all in.
My oldest LOVES anything cheese, so the Green Giant™ Roasted Veggie Tortilla Chips were in his tummy before I could blink. I actually had to stop him from eating from the bag so I'd have enough to share a picture with you!
And my youngest, as many of you know, has severe food allergies. So he and I were both excited for him to try the Green Giant™ Multigrain Sweet Potato Chips – Sea Salt Flavor. He gobbled them up too!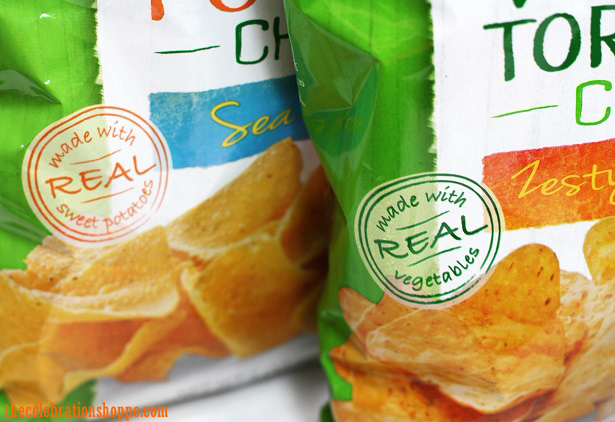 And by the way, both are made with real veggies and sweet potatoes! The Green Giant Multigrain Sweet Potato Chips even have 40 percent less fat than regular potato chips. I not only want this for my child, I want it for me! The best part, the kids don't even realize they're veggie snacking. And when I told mine, it didn't change a thing. They still gobbled on!
Want to try them?! Here's an 85 cents off Veggie Snack Chips coupon!
And for a bit of fun, check out the surprise talents the Green Giant has unearthed. Plus, show the Giant your surprise talent on their Facebook page or see even more surprise talents on the Green Giant YouTube channel!
Happy Monday everyone and happy healthy snacking!
Join The Celebration Shoppe on facebook, sign-up for the daily ideas to come right to your inbox (never miss an idea, giveaway or free printable!), follow us on twitter, pinterest and on instagram at @thecelebrationshoppe. And don't forget to shop our party store for birthday, baby shower and holiday party supplies!
Thank you to The Green Giant™ for being a sponsor. Show the Giant your surprise talent at www.facebook.com/greengiant