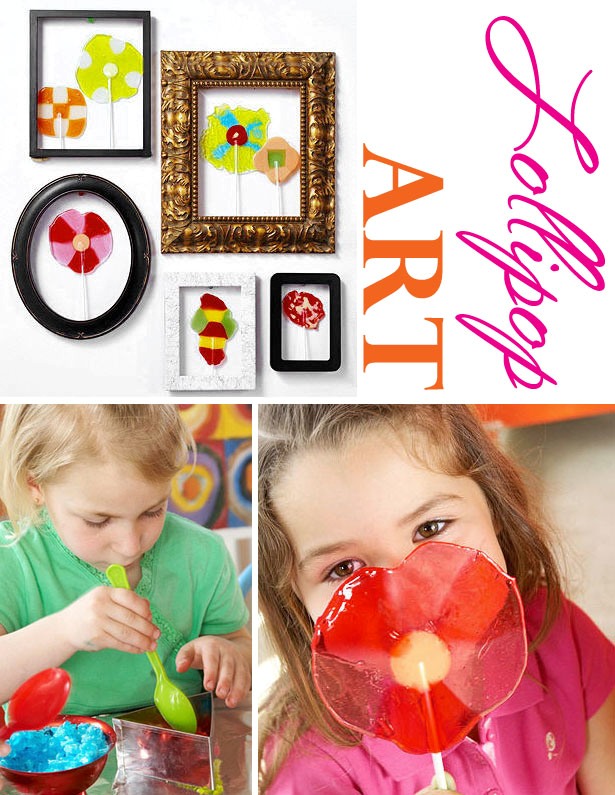 Aren't these homemade lollipops from Better Homes and Gardens just fun?! I ran across them while looking for art birthday party ideas (see some of my art party crafts and treat ideas and our invitations and decor collection), but these could be great for any celebration. I'm thinking of my annual Christmas cookie decorating party. I mean, maybe Santa would like for us to mix it up this year and leave him a lollipop too!
Hop over to BHG for all the easy how-to steps and the recipe.
As always, I hope you're inspired!