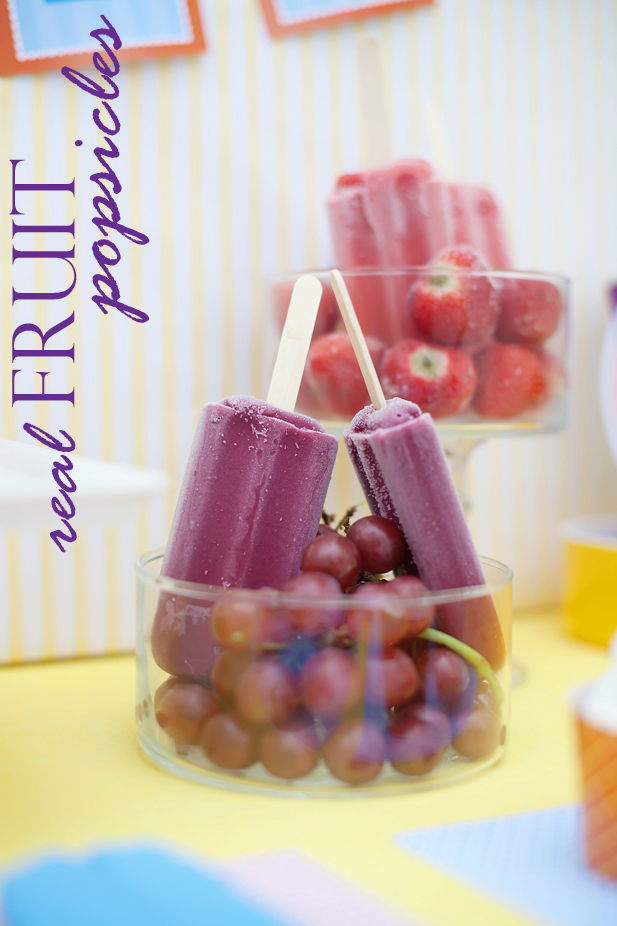 When styling our new Ice Cream Social collection I really had to consider all the challenges with serving ice cream, especially if you wanted to have an ice cream dessert table (I'll share mine in my next post).
When planning the menu, I knew I wanted to have a few healthier options and in my house that means Edy's real fruit bars. I'm happy, the kids are happy. It's a win, win.
But keeping them cold as your guests arrive can be a problem. So I decided to freeze real fruit for each flavor. I served grape and strawberry that day and I was thrilled at how they both turned out. The frozen fruit protected the pops for about 15 minutes outdoors, which was just long enough for the kids to gobble them up.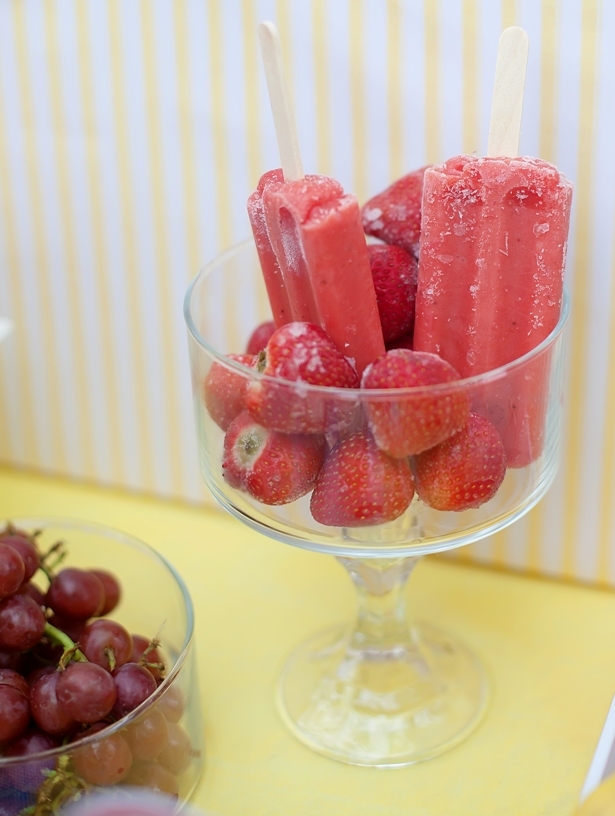 And I wanted to show you this! I needed height in the back of the dessert table, so I took a $1 glass bowl from the Dollar Tree and added a glass candle stick holder to the bottom. (You can easily adhere them together with a product like Loctite Glass Glue.) For roughly $2.10 I had a new pedestal serving dish!
For more Ice Cream Social party ideas, read my other posts & visit the collection in the shoppe:
As always, I hope you're inspired to craft, bake, create and celebrate!
Like us on facebook and follow us on twitter. Photography by the talented Angie Arthur Photography.