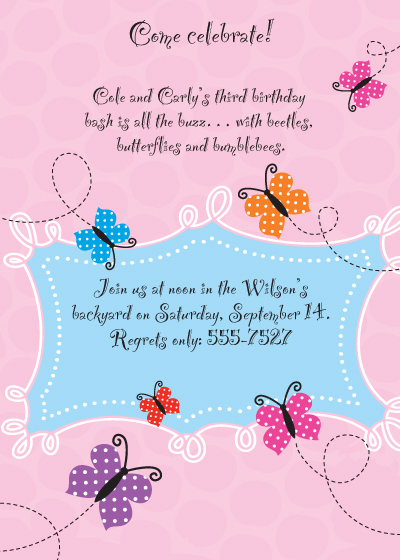 Over the weekend we launched a new "butterflies" theme.
We've had a great deal of success with our "bugs and butterflies" birthday party invitation and party decor for both girls and boys so we thought it might be fun to create a girly butterfly version.
This one is all about polka dots. Polka dot plates, polka dot napkins… even polka dot cups!
Check our new design out, and as always, we would love your feedback on this invitation design as well as any of our others.
Plus, if you have a theme design you're searching for and can't find, we want to know that too! You can e-mail us at [email protected] or post a comment here.