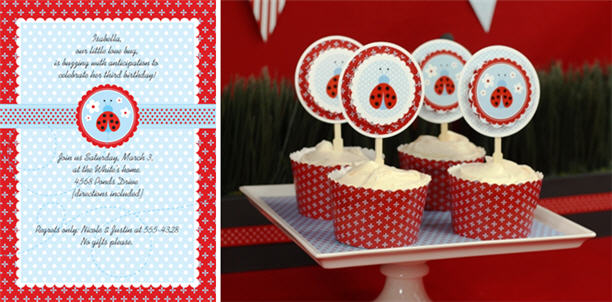 This collection has been in the back of my mind for months. I knew I wanted to create a ladybug collection, but I didn't want to use only the traditional red and black color palette. Then when we started creating the new "little sailor" collection, I knew that adding this beautiful Tiffany blue was the answer I was looking for.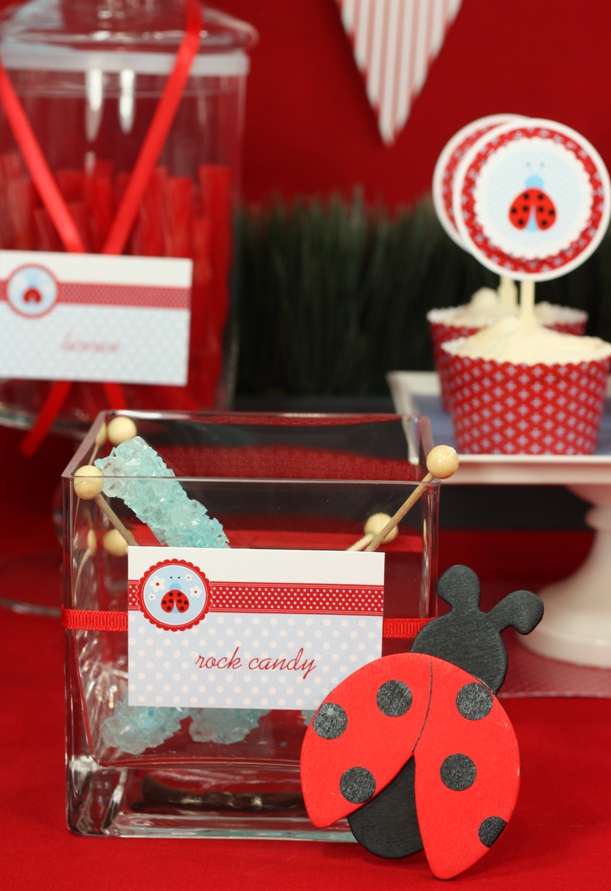 As with all of our new collections, we created candy buffet labels. There are eight pre-filled labels (rock candy, licorice, cookies, lollipops, fruit chews, chocolate candies, gumballs and salt water taffy) and there is a sheet of blank labels so you can print (print the label and then overprint the candy name) any candies you like.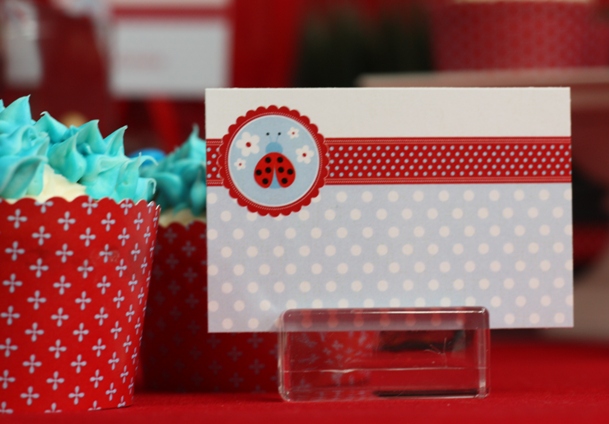 The blank labels are also darling as placecards.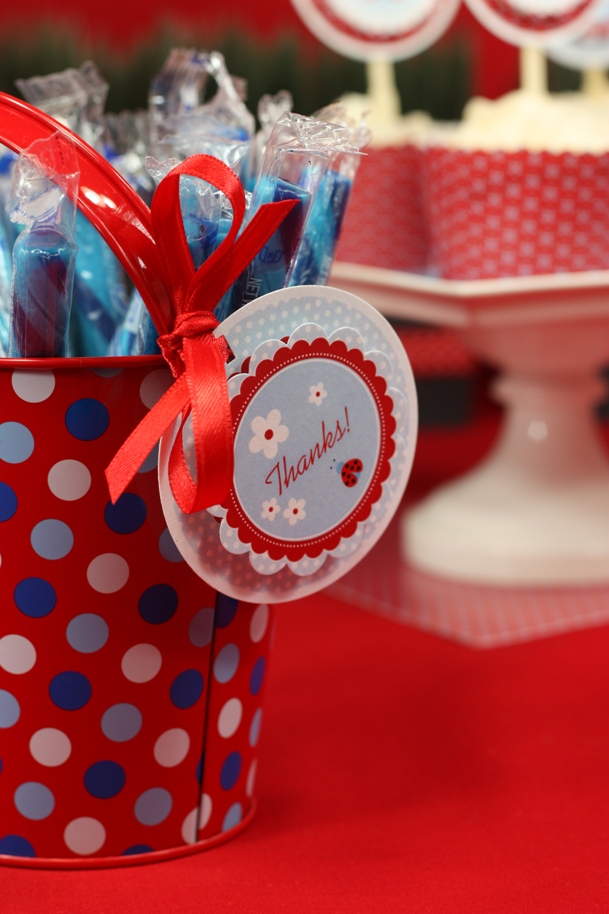 For favors, this collection offers a "thank you" tag (tin buckets found at Target for a $1.00!),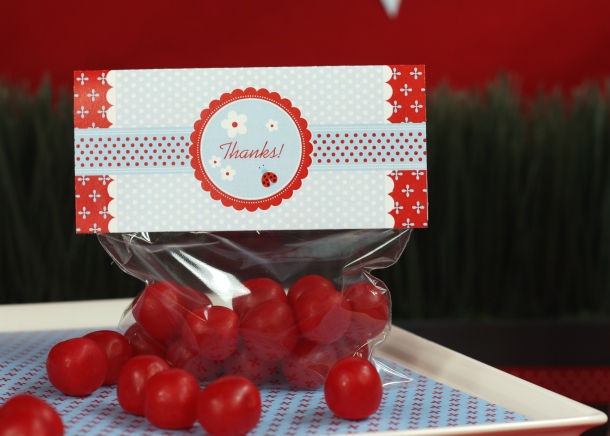 and a cello topper. These are wonderful for pre-packaging candy or cookie favors.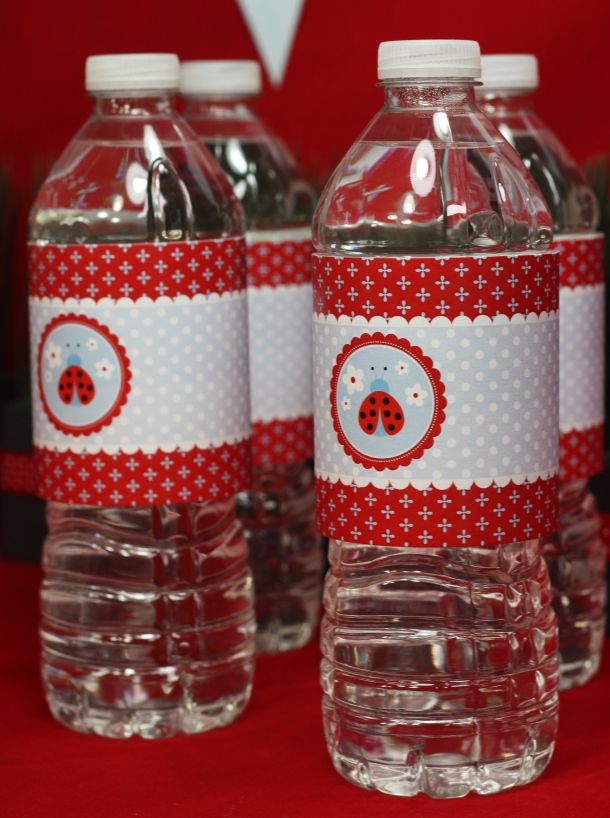 As for beverages, we designed a bottle wrap. We show it here with water, but these also look great on old fashioned soda bottles or on hurricanes to dress up your centerpieces.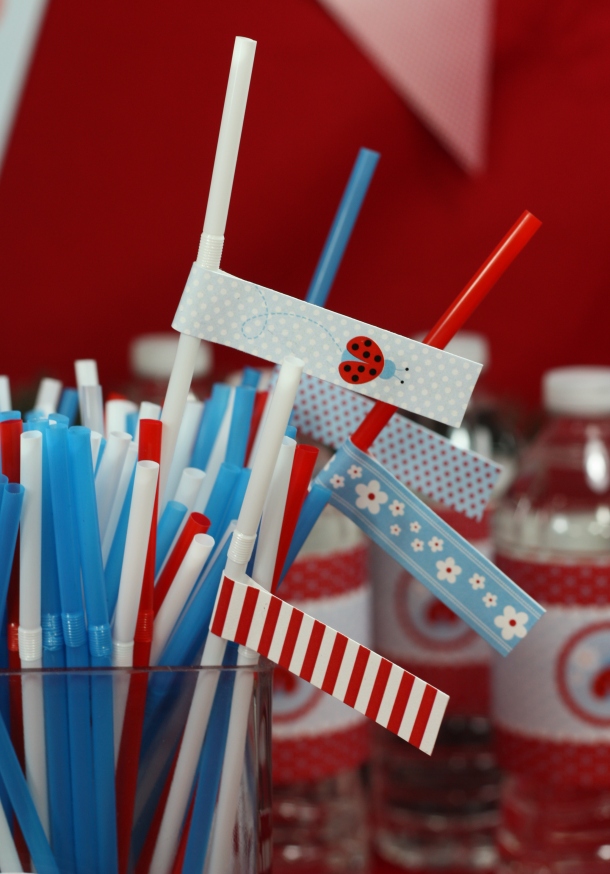 And straw slips (six designs in all) are a must so there is no drink confusion, especially with little ones.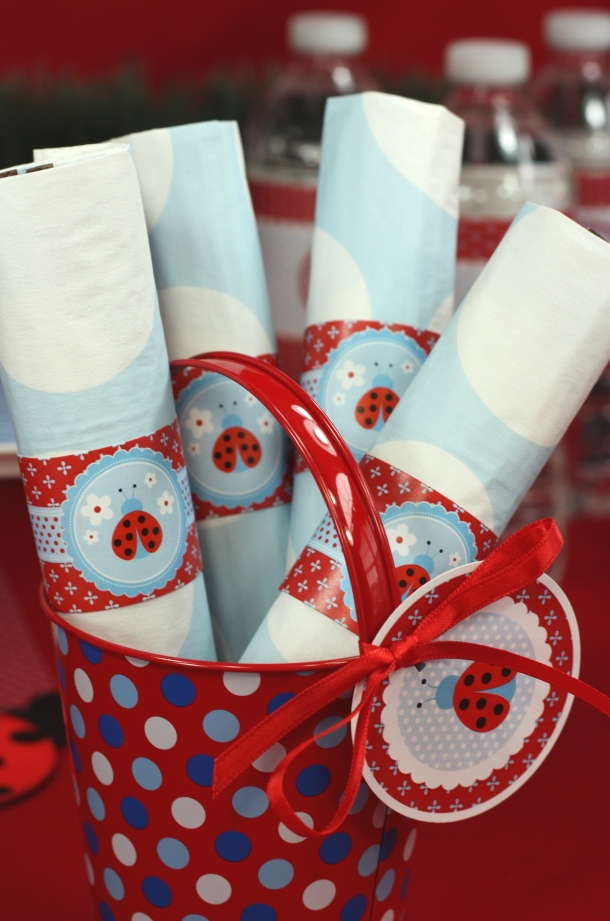 And what would your placesetting be without an adorable napkin ring? Oh, and see the tag on the pail? That is the cupcake pick.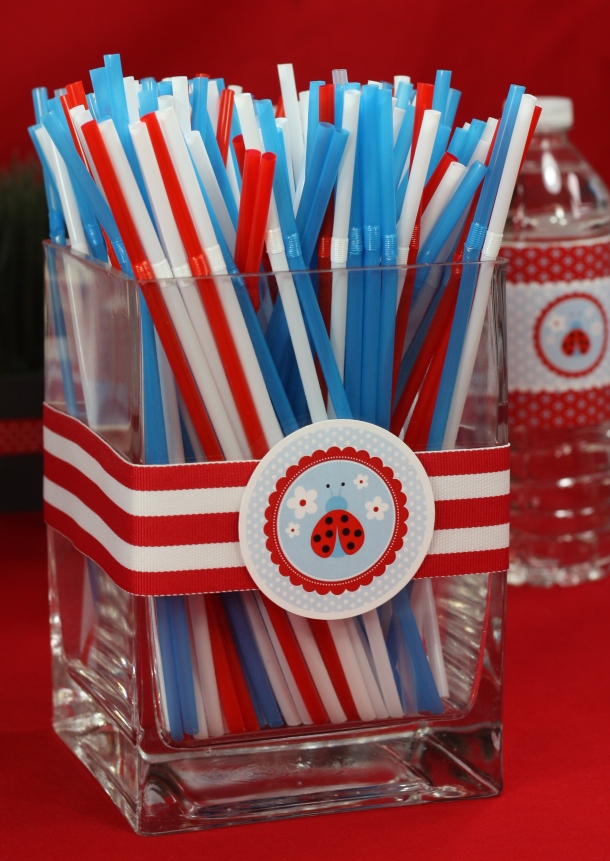 I also used it to embellish my straw vase. There is just a multitude of ways you can use all of these printables.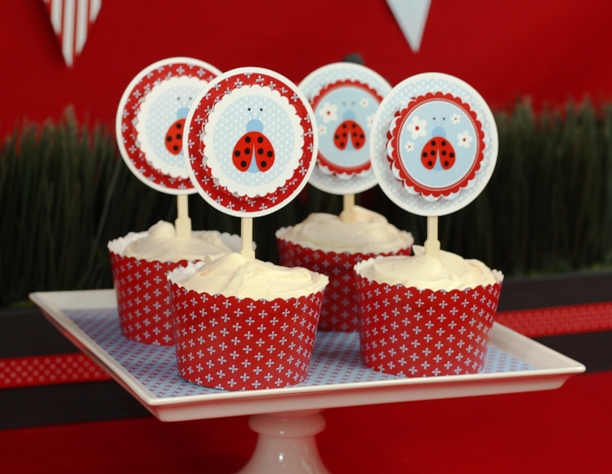 And I had to show you this image of the cupcake picks and wrappers once more. You'll notice that I used a circle punch and then overlayed the same design on top with a scallop punch (foam adhesive square in the middle to give it dimension; all easy finds at the craft store), but I wanted you to focus in on the cake plate. Do you see the paper inset? It's the same design as the wrapper, but in blue. These 7×11 sheets (in blue with red and in red with blue) will be available when you purchase the entire collection to help you "complete" the look of your table.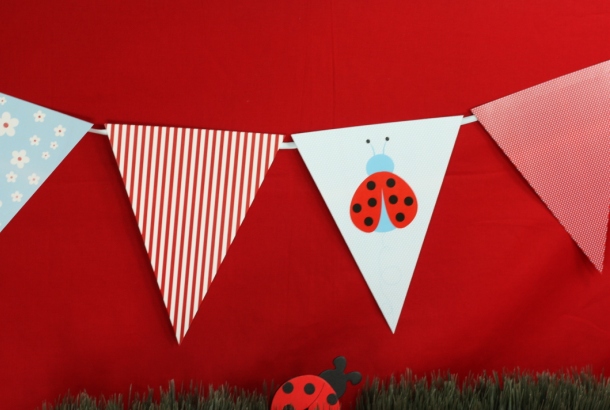 Last but not least, you'll need a banner to hang above your dessert bar. This image actually only shows four of the eight patterns available in the printable. And if you're looking for a shortcut on the banner, use hot glue (my favorite crafting tool) to adhere the cardstock triangles to your ribbon and you're done!
This collection will be in the shoppe within a few days and as always, I hope we've helped inspire your next celebration!