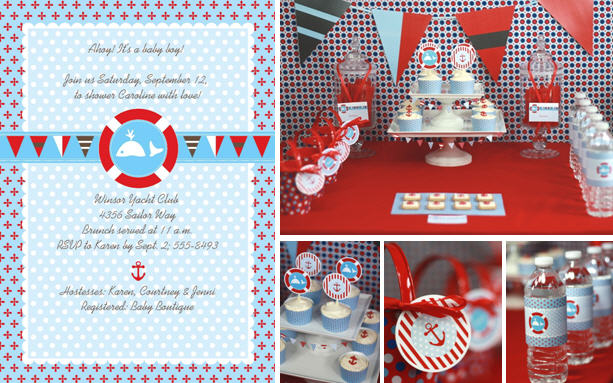 We've been working on two new collections for a few weeks now and I'm so excited to share the first, a little sailor birthday or baby shower party, with you.
I'm completely in love with this whale. It's perfect for either a nautical themed baby shower or a little boy birthday party. And this color palette just made me giddy when we were putting it all together. It's the perfect combination of bright and soft.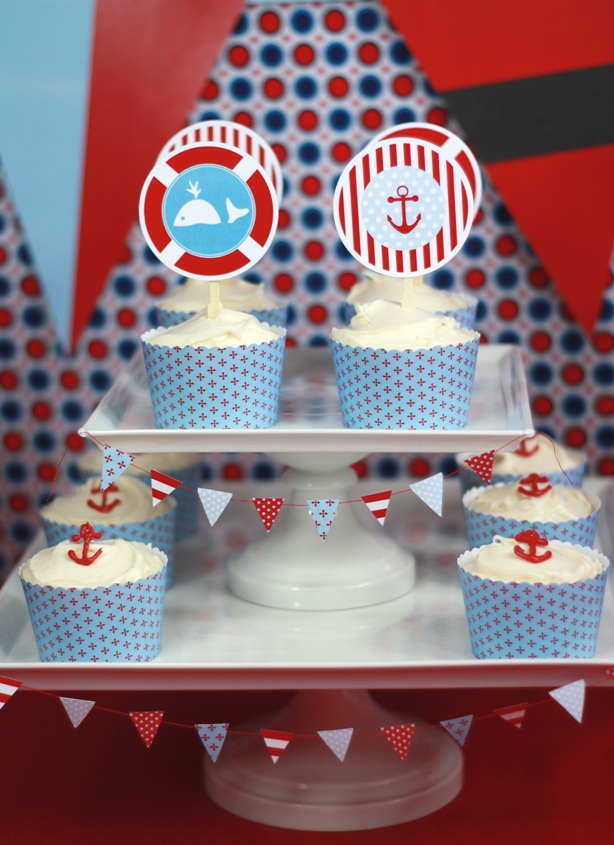 For the cupcake printables, we paired bright nautical images with a lovely light blue patterned cupcake wrapper. I'm a huge fan of mixing patterns to get a "wow" effect. It's much more interesting than matchy matchy.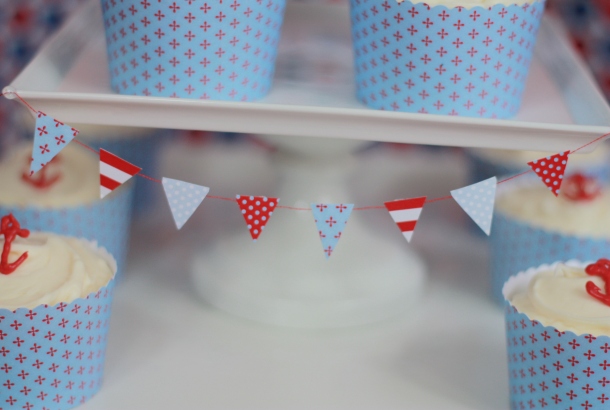 As for the cake plate, I decided to create a mini-banner made from this collection's straw slip patterns. I just snipped them into triangles and assembled them using a hot glue gun and red thread. I really love how it turned out.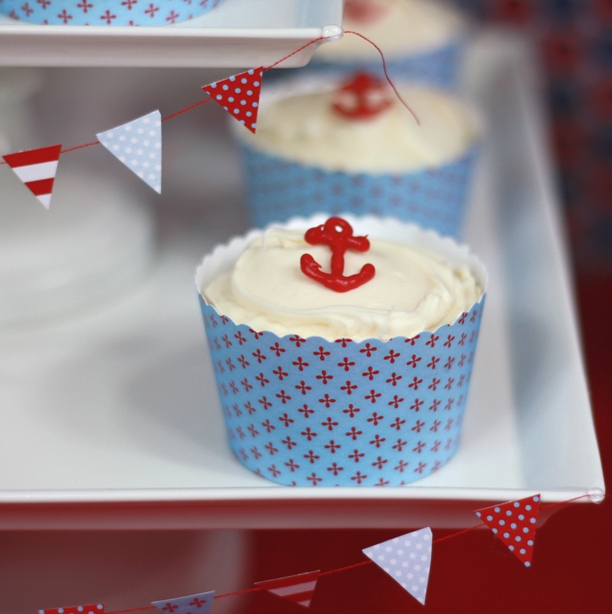 And last but not least, instead of using our fun cupcake picks on both levels, I used the anchor design, in the striped pick, to make red chocolate transfer anchors. (It's much easier than you might think. It's a little like tracing a picture except you're using melted chocolate in a resealable bag with an icing tip and wax paper.)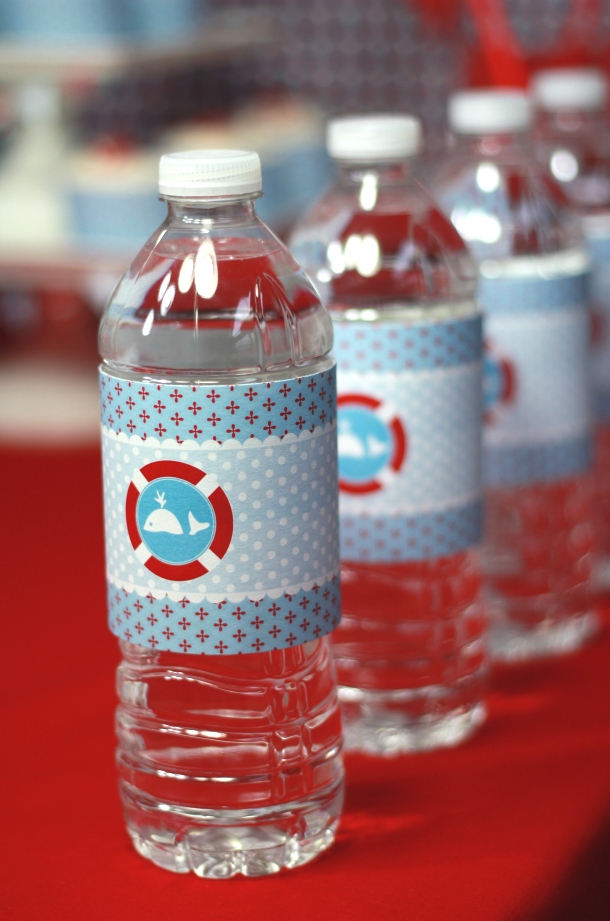 We created nautical beverage wrappers sporting our little whale that can double as hurricane wraps or even flat napkin bands.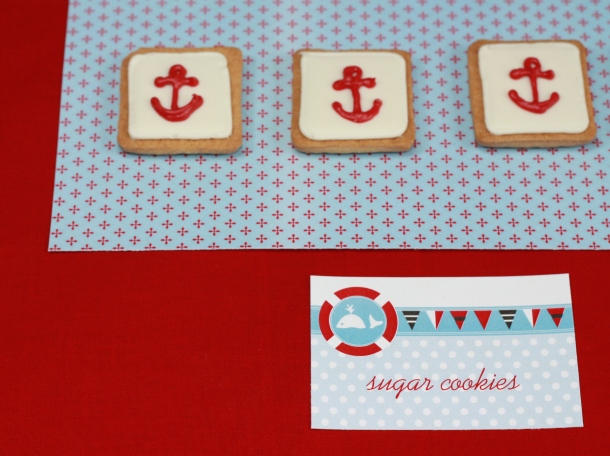 And of course we had to create dessert labels. The collection has eight pre-filled labels plus a sheet of blank labels so that you can overprint any treats you like. (These cookies were flooded with white icing and embellished with the same chocolate transfer anchors as the cupcakes and they were delish!)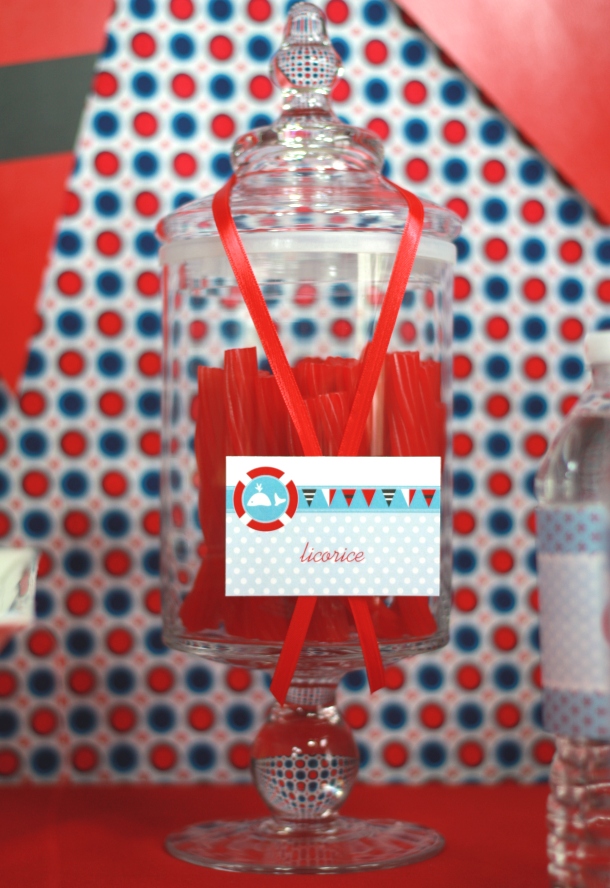 The pre-filled labels include sugar cookies, licorice, rock candy, salt water taffy, chocolate candies, fruit chews, lollipops and gumballs.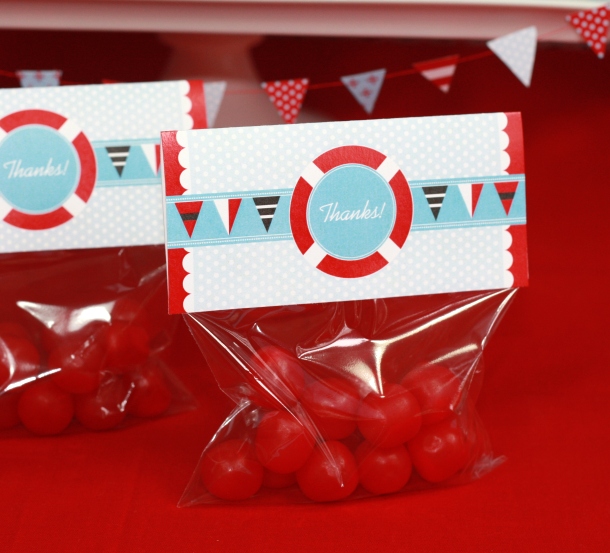 And of course cello toppers are a must. We filled these with red sour balls. Yum!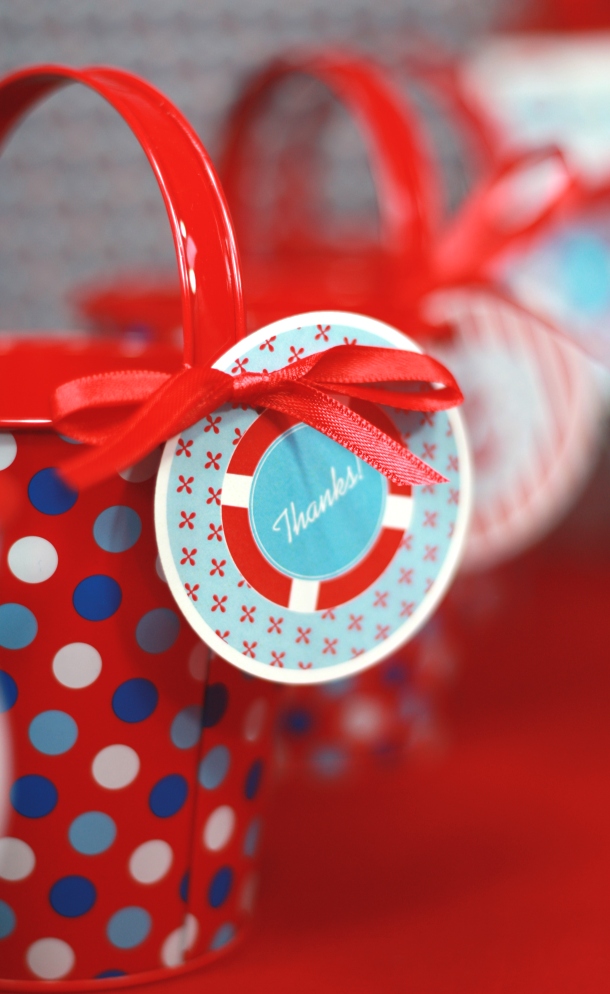 Or, send your guest home with a little goody bag embellished with our "thank you" tags. These adorable buckets were found at Target for $2.50 each. Wish I had them for the shoppe.
We also designed these adorable straw slips, six patterns in all, that are great to label your guests' drinks.
Other touches include this 4×6 picture frame mat,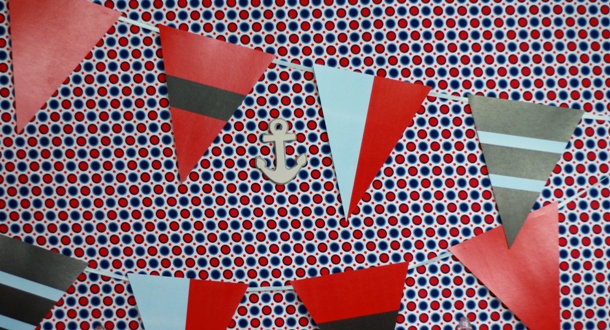 flag banner (four patterns),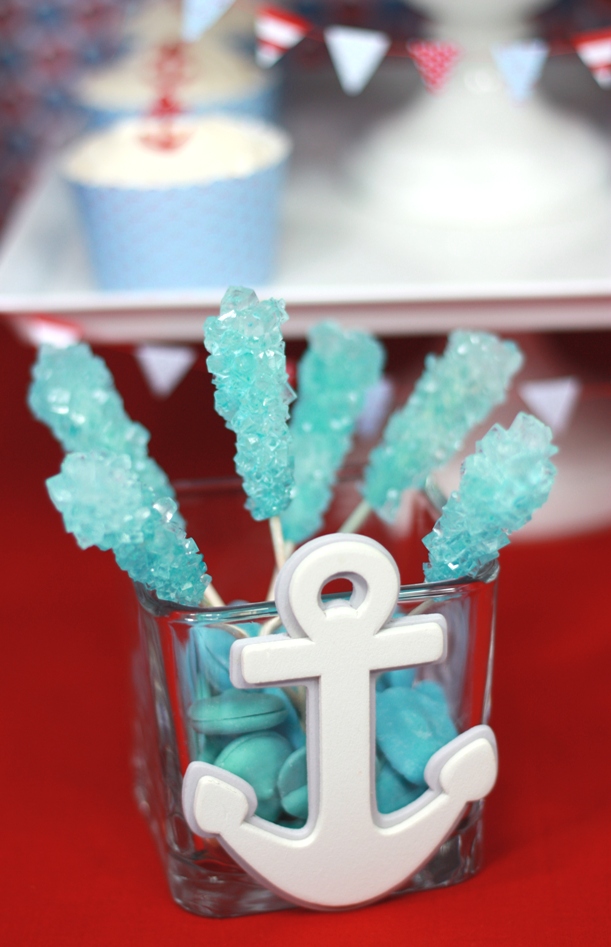 and this rock candy jar embellished with a wooden anchor from the craft store. 
You can shop the little sailor party invitation, full set of nautical printable party supplies, and thank you notes in the shoppe.
As always, I hope we've helped inspire you for your next celebration!
Join The Celebration Shoppe on facebook, sign-up for the daily ideas to come right to your inbox (never miss an idea, giveaway or free printable!), follow us on twitter, pinterest and on instagram at @thecelebrationshoppe.