String art crafts are in right now and this simple heart string art template is perfect for Valentine's Day cards. Plus it's a great kid craft!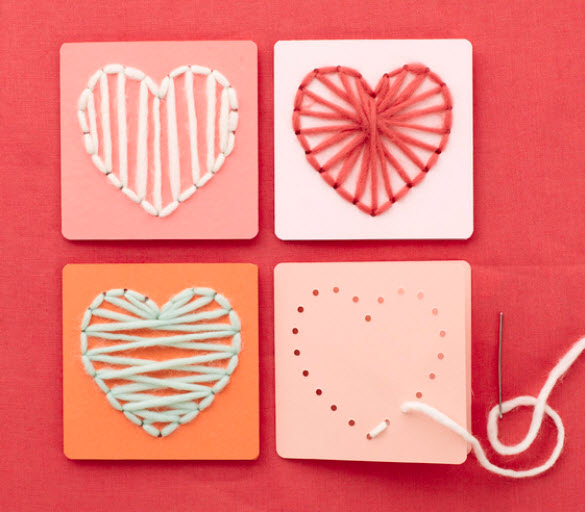 Do your kiddos like to make their own handmade Valentine's Day cards instead of buying them? Real Simple has a super simple heart card template for download and they're the perfect size for a fun class Valentine. 
You'll need:
Cardstock
Blunt needle
Yarn
Scissors
Hole punch (I really like the Martha Stewart punch because you can punch anywhere on the design)
And now is the perfect time to get started. With just a few weeks away, you can make a few each day!
As always, I hope you're inspired to craft, bake, create and celebrate!
Photo: Nicole Hill Gerulat; Styling: Morgan Levine