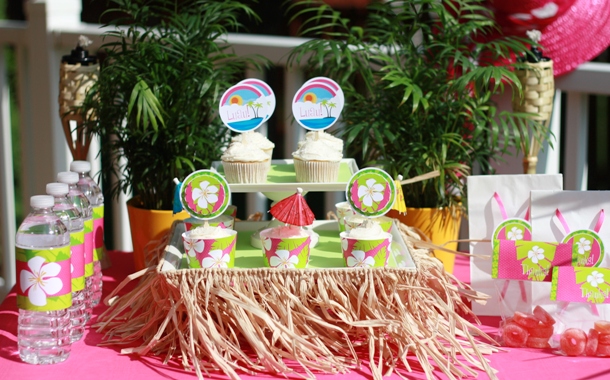 We were able to finish up the luau collection photo shoot over the weekend and got some great images of the cupcake table. I wanted to dress up the cake plate from the standard white, so I literally dressed it, in a hula skirt (trimmed to length raffia). I love how it turned out! I also lined the interior of each stacking cake plate with coordinating card stock to add more color.
To the sides you can see a few more of our luau collection components: water bottle/beverage wrappers to the left and cello toppers and favor tags to the right. I'll share more about the favor bags later this week.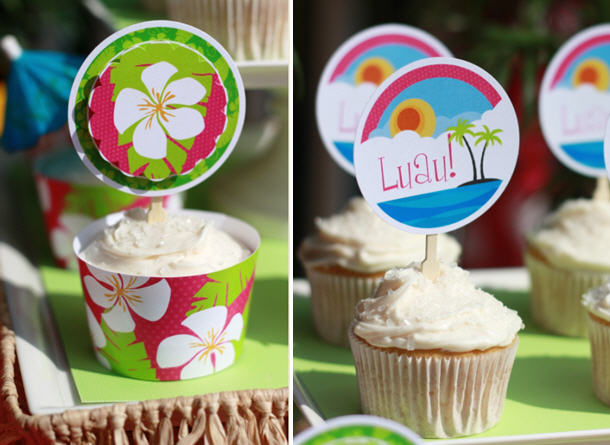 Here are some closer shots of the new cupcake wrappers and cupcake picks that will go with our luau collection. And if you've not seen the invitation yet, "like" us on facebook and you can see it now (posted a few days ago), or visit us later this week when we post pics of the entire collection.
Happy Monday everyone! And as usual, I hope you're inspired!