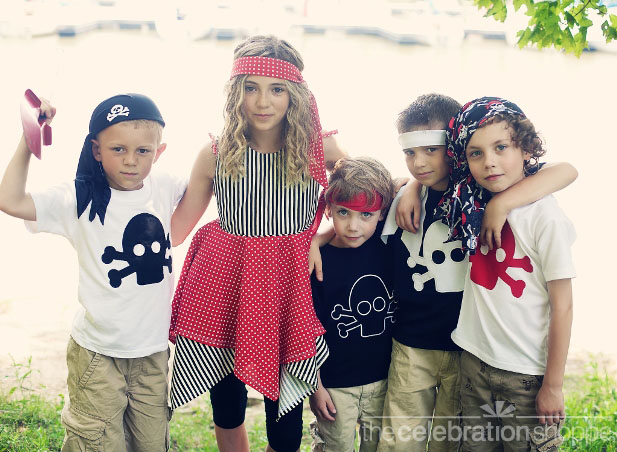 For my latest collection, a pirate birthday party (pirate ship invitation and pirate skull invitation with printable pirate party supplies photographed by Angie Arthur Photography), Sew Jewell on Etsy created these fun pirate crew applique and monogrammed t-shirts. They made for fabulous pictures and what great pirate party favors! She even made the cute little pirate dress and skull cap on the left.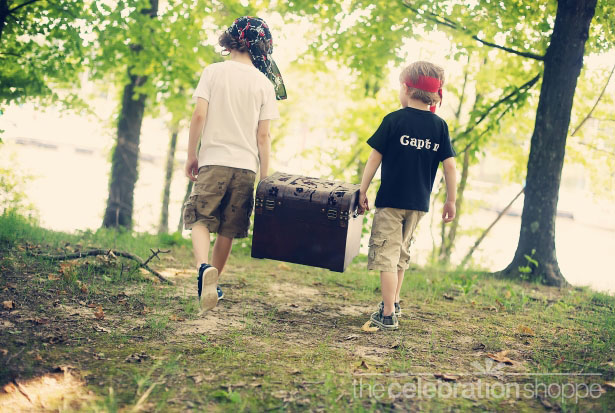 And since my youngest son had a pirate party only a few short weeks after this shoot, we had his pirate t-shirt monogrammed across the back with "Capt'n." So fun! But you can get anything you like monogrammed on the shirt. Sew Jewell can customize all of her designs.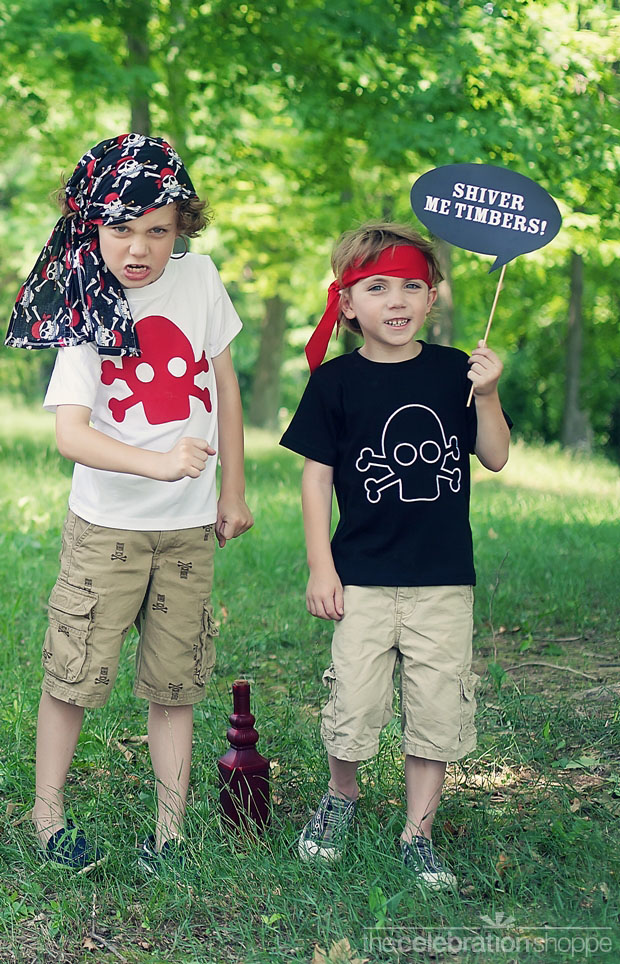 Visit the entire collection, including these fun pirate skull t-shirts, custom cookies, invitations, thank yous, printable pirate party decorations and more in the shoppe.
As always, I hope you're inspired to craft, bake and create! 
Join The Celebration Shoppe on facebook, sign-up for the daily ideas to come right to your inbox (never miss an idea, giveaway or free printable!), follow us on twitter, pinterest and on instagram at @thecelebrationshoppe.
Photography credits: Angie Arthur Photography; Pirate t-shirts via Sew Jewell