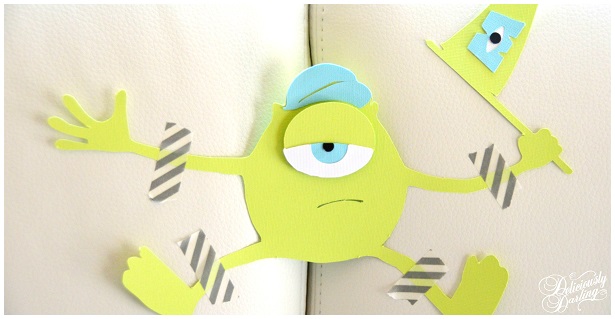 So who's excited for tomorrow's premier of the new Disney Monsters University movie?!
Dina of Deliciously Darling Events created this adorable playdate to celebrate.
Here are the details in her words:
My kiddos love animated movies. I'm actually not sure who loves these movies more, the kids or mama. We wanted to celebrate the upcoming Monsters University movie with a little MU Play Date. Inspired by The Celebrations Shoppe, Lynlee's Petite Cakes & Laura's Little Party instagram post, I decided to put together a sweet little dessert table for my kiddos play date.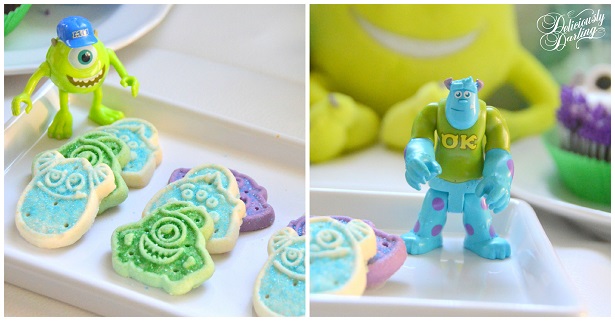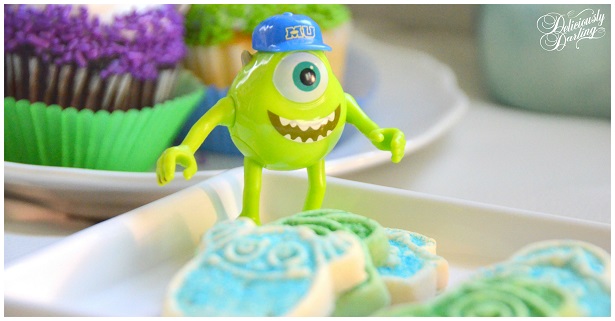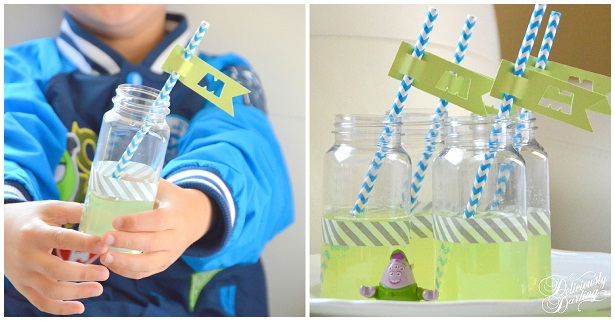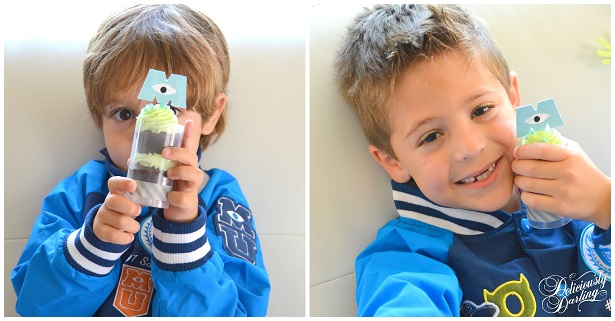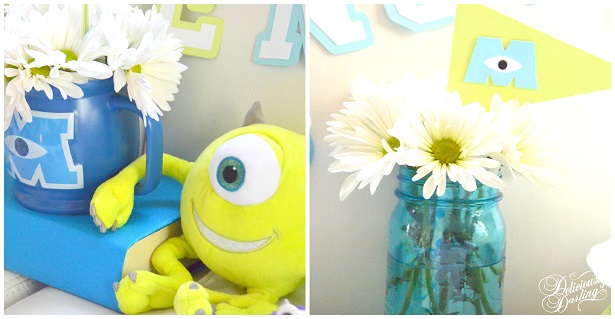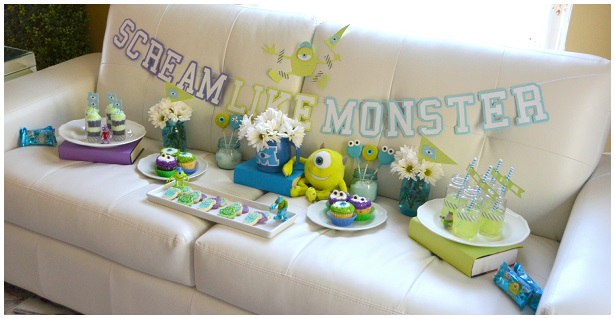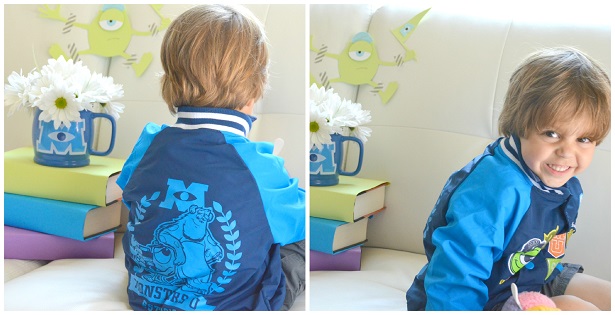 So why do a dessert table on a couch? Answer: Why not? I've always wanted to set up a dessert display on a couch. This couch is perfection – white & leather so it's easy to clean post play date. I wanted a simple, inexpensive & easy dessert set up. I opted for dressing up store bought cupcakes with monster eyes & using store bought sugar cookies. How perfect are the sully & mike cookies from Target? Chocolate covered oreo pops & brownie push up pops, sparkling fruit water were also featured. Wrap a few books in scrapbook paper and washi tape a Mike Wazowski to the couch and you have an instant party.
"Scream Like Monster." I did a little research and loved the "Scream like Monster" tag line on the marketing posters for Monsters University. I fought the urge to insert an "A" into the banner while making it. Just before the play date, my son Malik walks up to me and says "Love the banner mom but you forgot an A. It should be 'scream like A monster' not 'scream like monster.'" LOL. You never argue with a soon-to-be 1st grader when they are correcting you on your English.
I just couldn't say no to the adorable Monsters U letter Jackets my kiddos are sporting. I know it's like 100 degrees outside but they are going to be perfect for the fall when they return back to school.
I hope you enjoy & are inspired to put together your own "Scream Like Monster" party.
Vendors: || Style & Paperie: Deliciously Darling (items coming to the shop soon)|| Push-up Pop Containers, Straws & Juice Bottles: Shop Sweet Lulu || Jackets, Mugs: Disney Store ||Monsters University Cupcakes & Sugar: Target ||