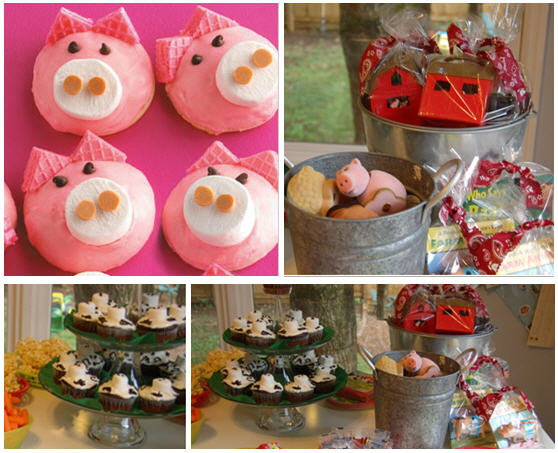 I ran across these little oinkers at the grocery store. They were on the cover of a Taste of Home kid-friendly recipies book.  You can read more about how to make these little cuties on the Taste of Home website.
And the other images are from a Stay-At-Home mommy blogger named Deanna. She did a wonderful job of making cow cupcakes, they look similar to the pig design, and fun barn favors in honor of her third child turning 3. You can read more and see more pics on her blog Just Deanna.
Have a great weekend everyone!