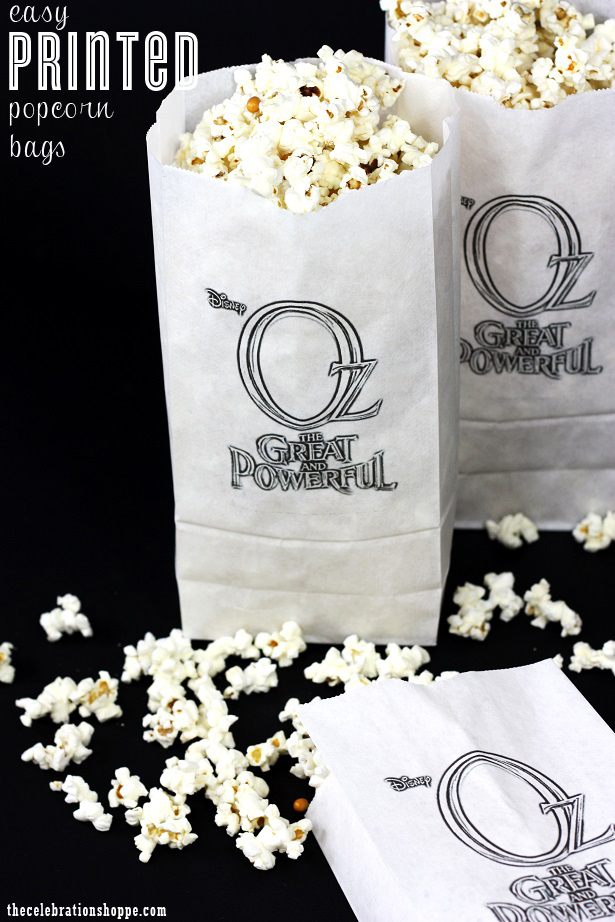 We had the opportunity to preview the new Disney movie Oz The Great And Powerful that is coming out in a Blu-Ray Combo Pack next week, June 11.
For the big night I made these super easy printed popcorn bags to get the boys excited.
Here's all you'll need to make your own printed popcorn bags:
White lunch bags
Tape
Coloring page download (a centered design is best, this one is perfect with no resizing needed)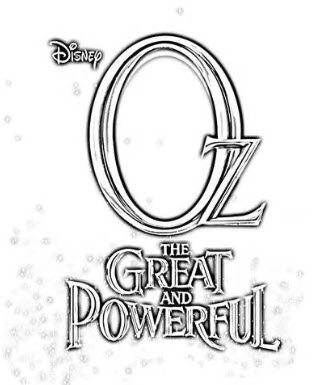 And these are the simple steps:
Download a design to your computer.
Open Word document (or Photoshop, whatever you prefer) and resize background document to the size of your bag, typically 4″x7″ (but measure!)
Right click and copy design to new document. Make sure it's centered.
Tape bag bottom to the bag so that it doesn't catch in your printer.
Print!
Want to know more about Oz The Great And Powerful? You can follow Disney and this movie specifically on facebook, twitter and pinterest.
But I'm not done! I have another very fun food tutorial too, a candy version of Glinda The Good Witch's wand! 
As always, I hope you're inspired to craft, bake, create and celebrate!




Join The Celebration Shoppe on facebook, sign-up for the daily ideas to come right to your inbox (never miss an idea, giveaway or free printable!), connect with Kim on twitter, pinterest and on instagram. And don't forget to shop the party store for birthday, baby shower and holiday party supplies. Oh, and now you can follow the blog with Bloglovin too! Hope to see you around!