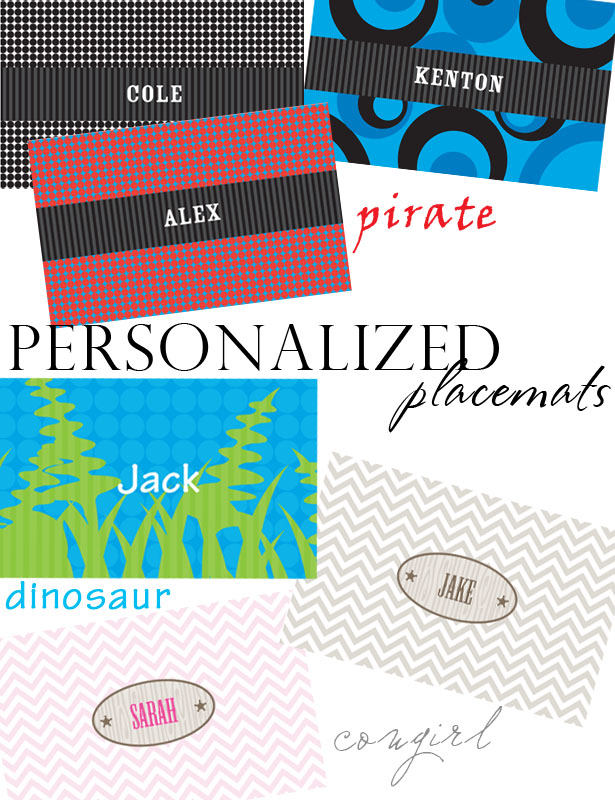 We're adding a few new things to the shoppe! Personalized placemats are now available for the following collections (but we can make them for any of the 50+ collections we offer, just e-mail us at [email protected] with any questions):
pirate ship and pirate skull,
dinosaur, and
cowgirl birthday and baby shower.
As always, I hope you're inspired to craft, bake and create!
Join The Celebration Shoppe on facebook, sign-up for the daily ideas to come right to your inbox (never miss an idea, giveaway or free printable!), follow us on twitter, pinterest and on instagram at @thecelebrationshoppe.