Hi there! It's Aimée and Bettijo from Paging Supermom. With a winter classroom party and family get-togethers sneaking up on us fast, we want to arm you with a simple yet fun game — a Pinecone Toss — you can throw it together with just a few supplies and a free printable!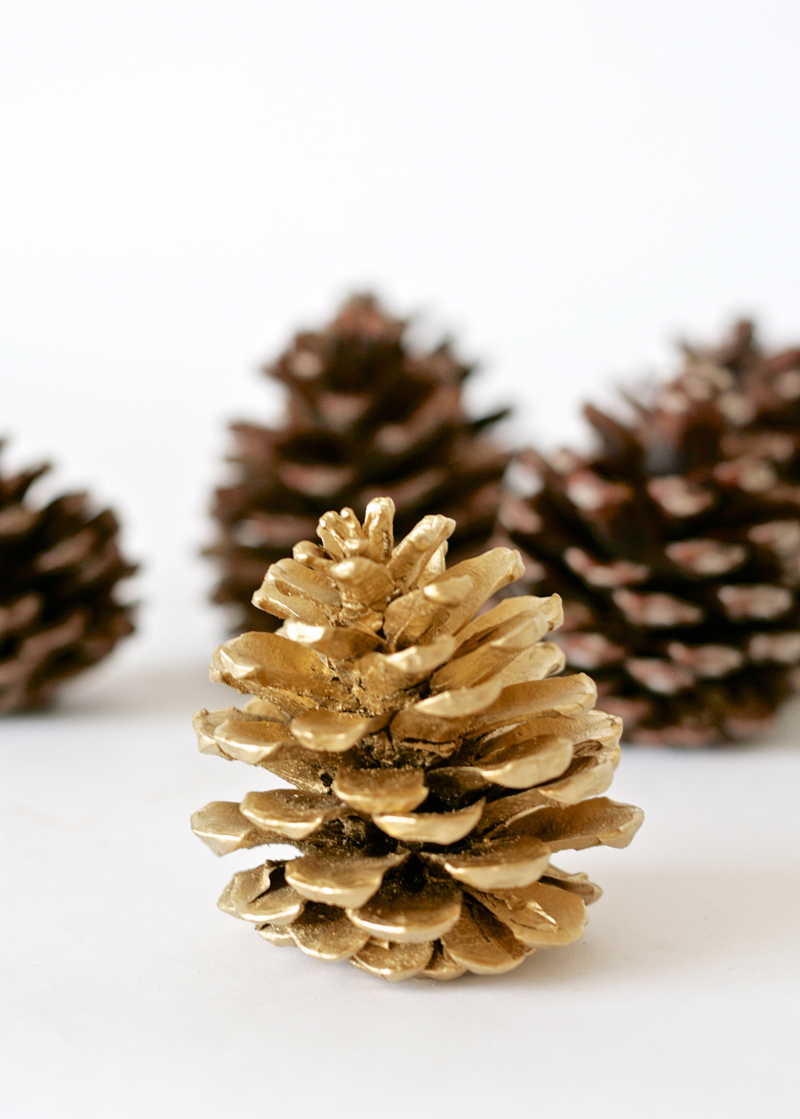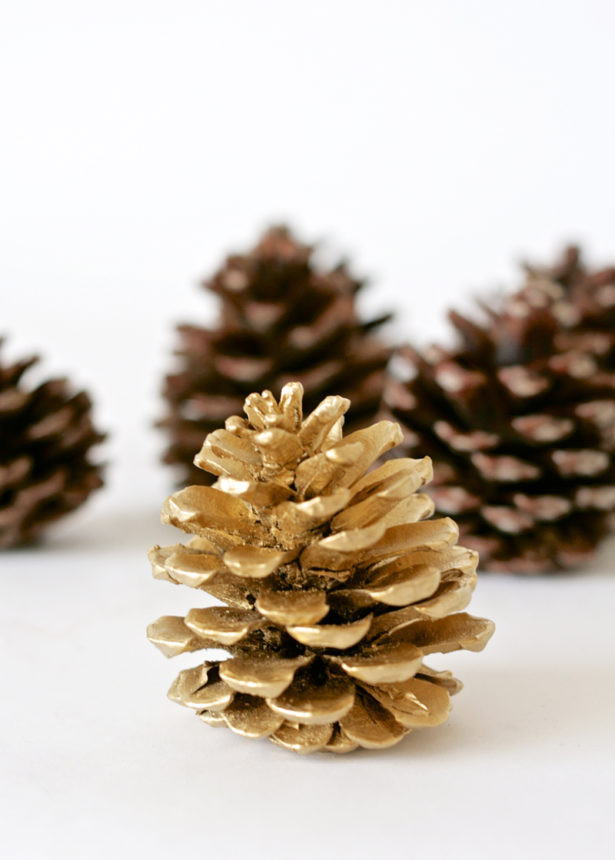 To prepare for a friendly competition of Pinecone Tossing, you'll need some pinecones, our free printable point value signs taped onto long barbecue skewers and a few buckets. We also spray painted one pinecone gold, and let players know that the golden pinecone is worth double the points!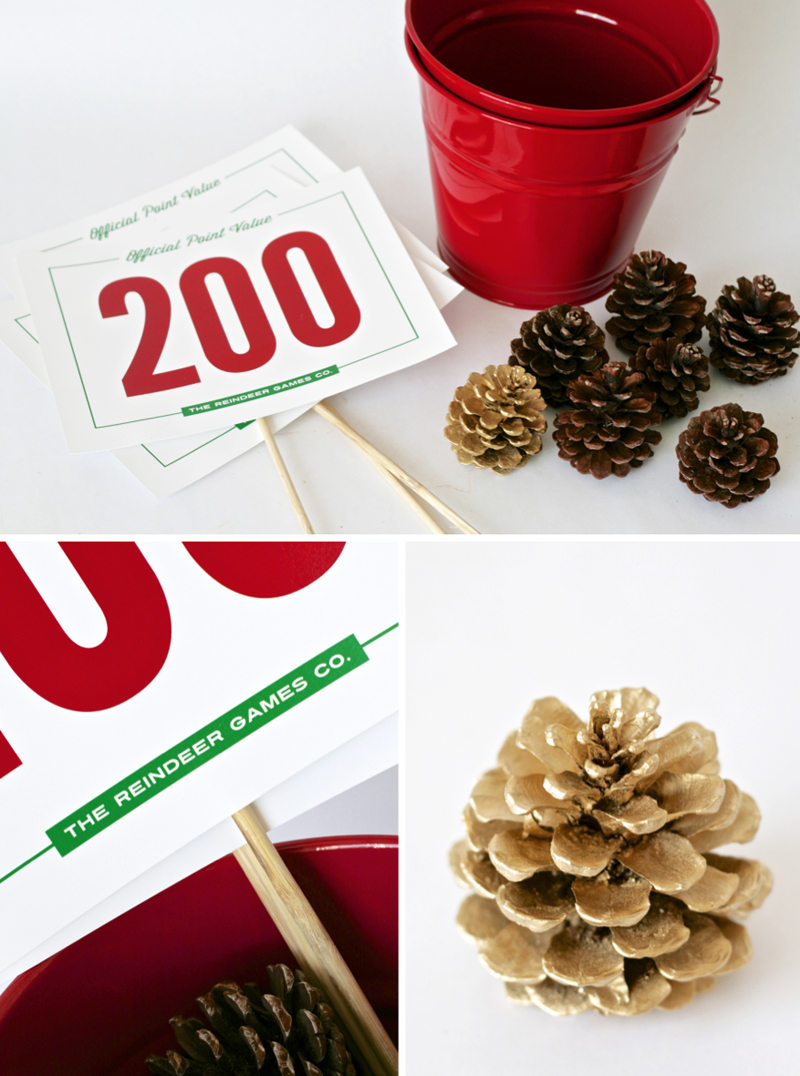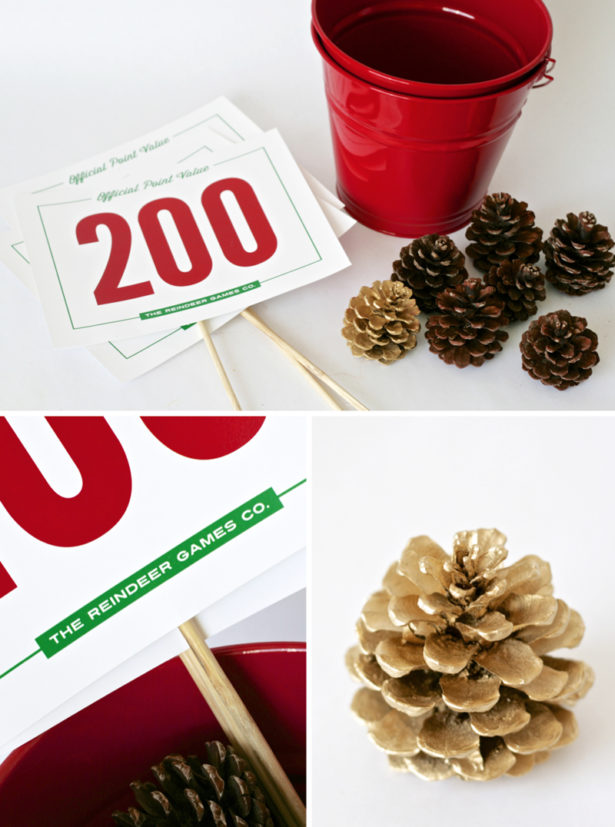 This game can be adapted for indoor or outdoor play. Keep it tame for the classroom or living room by lining buckets up and having kids take turns tossing. Head outside and lengthen the distance pinecones need to be tossed — then even the adults will enjoy getting involved. (Just how strong is Superdad's arm?) If you're enjoying a white Christmas then play this same game with snow balls instead!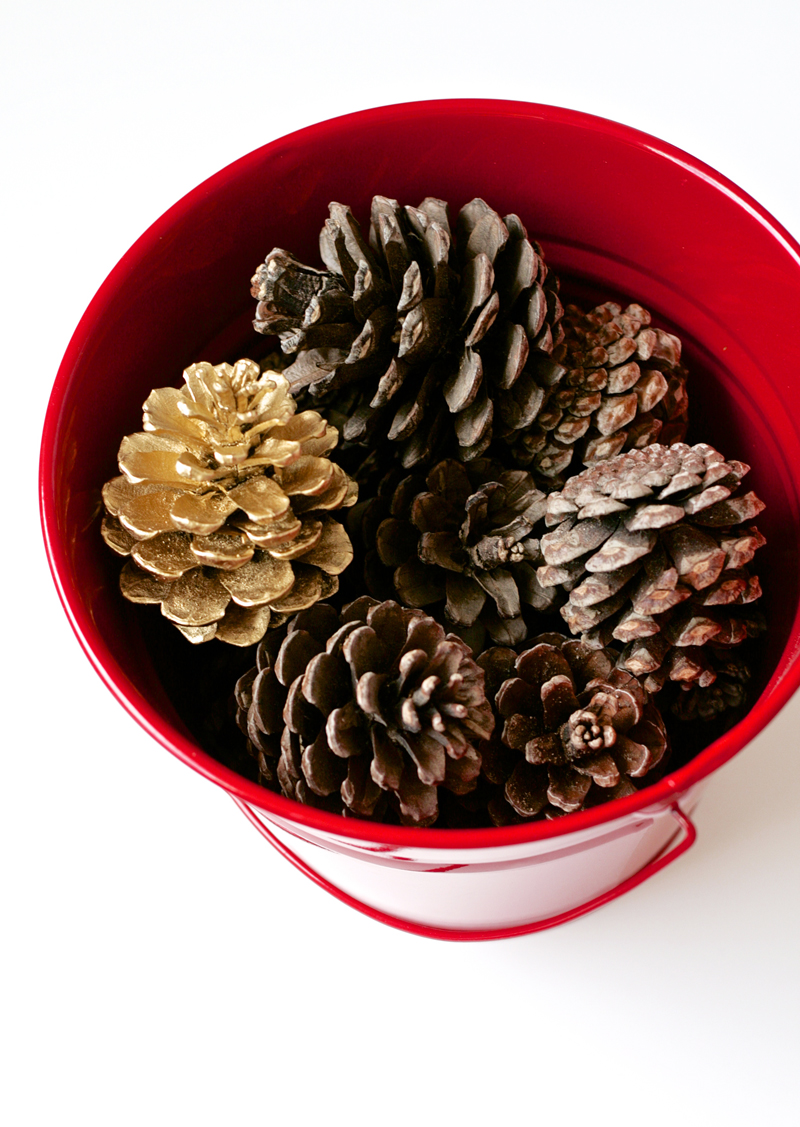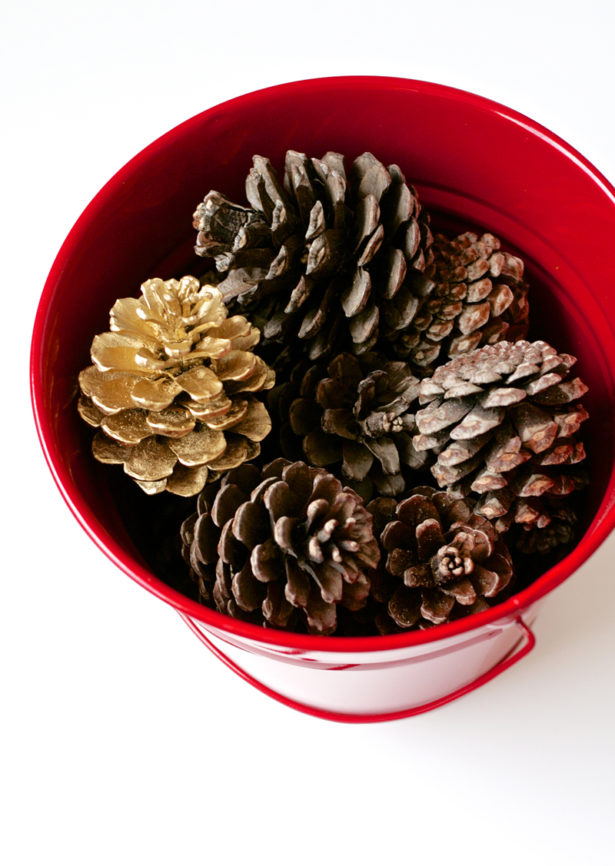 Ta-da! You've just created a Supermom Moment! Want more? We have loads of other fun Christmas ideas and free printables on our blog at PagingSupermom.com.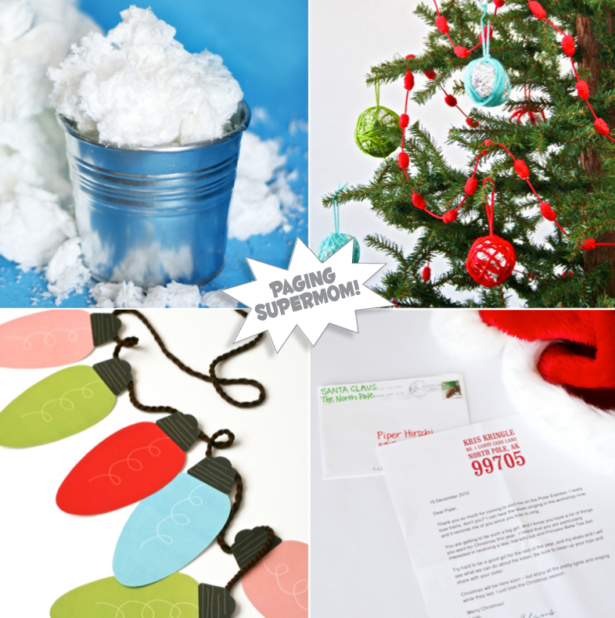 Make It Snow | Easy Foil Ornaments | Free Printable Jumbo Christmas Light Garland | Get a Postmarked Letter from Santa
:: Download the Free Official Point Value Signs
As always, I hope you're inspired to craft, bake, create and celebrate!
Pinecone Toss Christmas Party Game {FREE Download} seen first here on The Celebration Shoppe