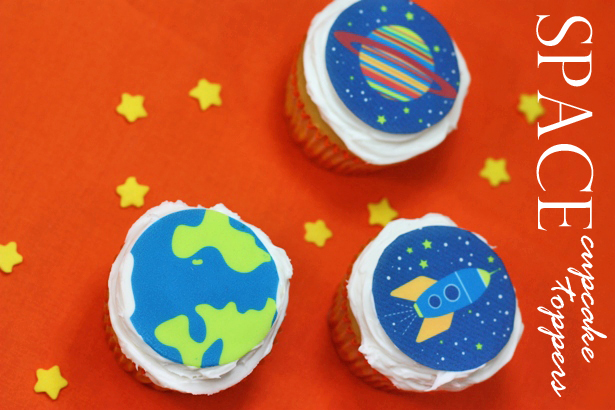 For our new space birthday party collection our partners at Sweet Tooth Cottage used our printable cupcake pick designs to make edible sugar paper planet and spaceship rounds. How simple and fun are these!!
They come in sets of 24 with four designs (the fourth is the red planet on our invitation) and are already cut as rounds so you just have to peel them off and place them on your cupcakes or cookies. You can find them with the rest of the space collection in the shoppe now.
Happy weekend everyone and as always, I hope you're inspired!