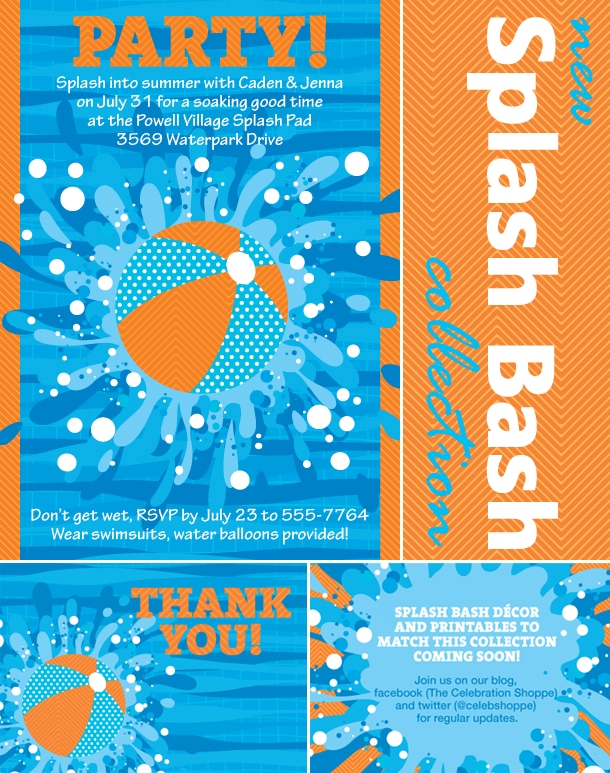 We shot our new Splash Bash collection last Tuesday at a local splash pad (free water park with huge sprinklers, water guns and bucket water falls). We had eight models ranging in age from 4 to 12 (because let's face it, there is no age limit on water fun), over 100 water balloons, lots of snacks, and some creative DIY ideas. All of which I can't wait to share in a week or so.
And the fabulous thing about this collection is that it doesn't have to be a birthday party to celebrate summer. We designed printables perfect for a picnic or a playdate. And what's more, with indoor water park destinations like  Great Wolf Lodge (indoor water park list by state), it doesn't even have to be summer outside!
Stay tuned for tons of details, but until then, visit the shoppe for the invitation and thank you notes to start your planning!
As always, I hope you're inspired!