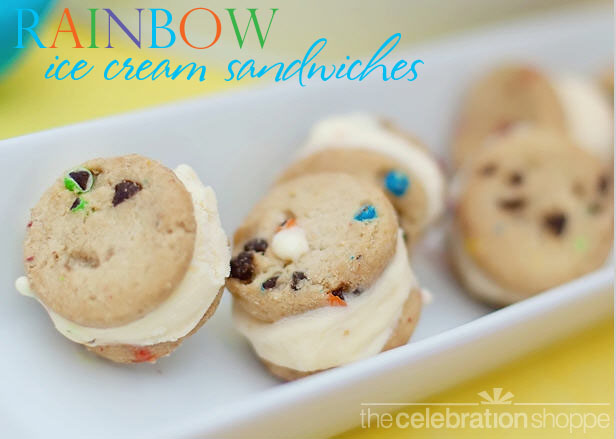 Summer is almost here and honestly I'm giddy for the last day of school. Having my boys home with me all summer is such a blessing. We have tons of day camps, classes and other activities planned and I'm not sure who's more excited, them or me!
So in honor of the upcoming summer vacation, I made mini ice cream sandwiches the no-bake way. Pick up some Keebler Chips Deluxe Rainbow Chocolate Chip minis, pack them full of French Vanilla ice cream and refreeze on wax paper until you're ready to serve. They're just the right size and delish!
As always, I hope you're inspired to craft, bake and create!
Join The Celebration Shoppe on facebook, sign-up for the  daily feedburner e-mail (box in the right navigation), follow us on twitter, pinterest and on instagram at @thecelebrationshoppe