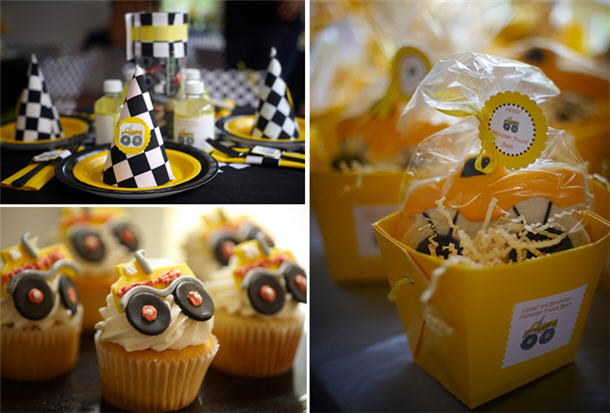 I was roaming around facebook this morning when I saw a link from the super sweet Courtney over at Pizzazzerie to this "all boy" monster truck birthday party created by Posh Tot Events. (I know that's long winded, but I believe in giving credit to the find.)
Anyway, as a mom of two boys I was immediately intrigued at how you make a monster truck birthday "posh," and I was pleased to find that Post Tots Events did a great job.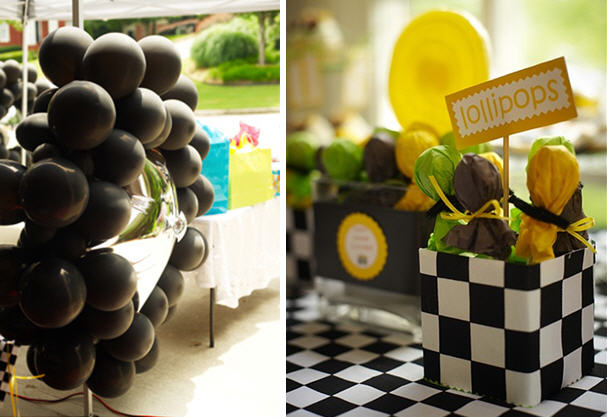 You know what that is on the right? It's a monster tire made of balloons! And how clever is wrapping the lollipops with tissue paper so that they still match the table. Love it!
Hope over to Posh Tot Events to see even more details and as always, hope you're inspired for your next celebration!