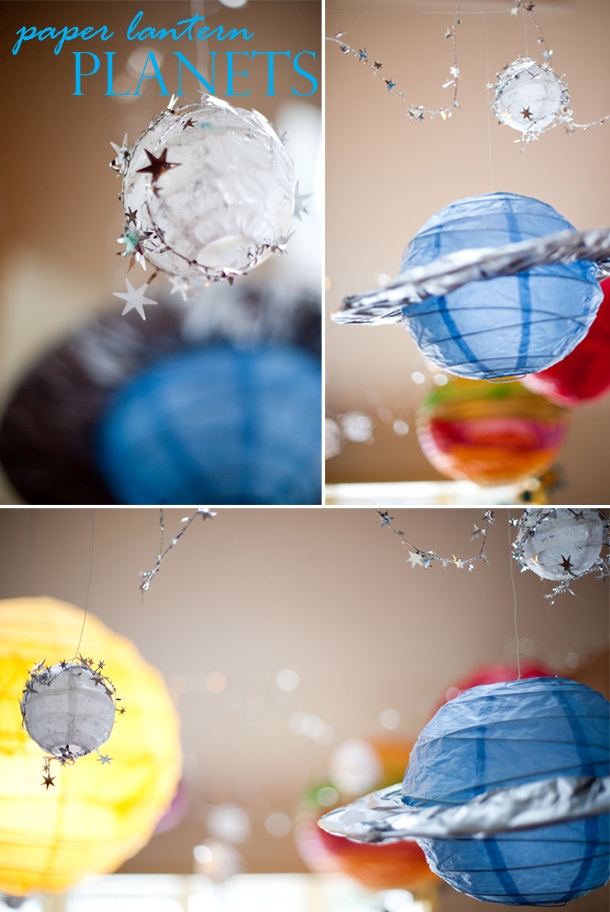 My friend Danielle at A Few of My Favorite Things was raving about this cute space party the other day and since I just finished a space collection I of course had to take a look. As soon as I saw these fabulous paper lantern planets I contacted the talented hostess Kate Martin of Beautiful Days Events because I just had to share these with you!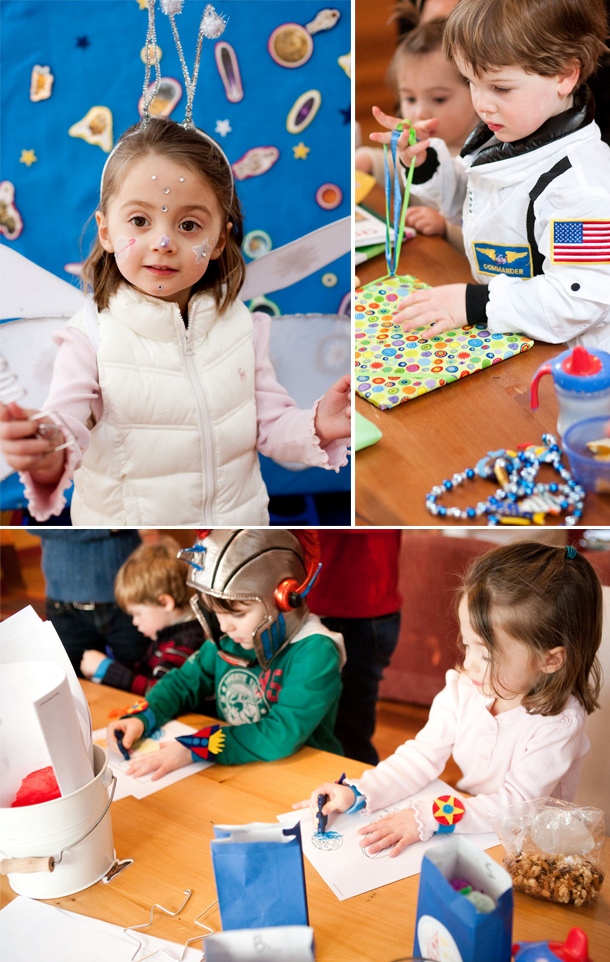 Here are a few details from Kate:
 Activities included sledding in our backyard, a coloring station with space themed coloring pages and spacemen/rocket shaped crayons from etsy, and a space hunt where the kids searched the house for felt stars, asteroids and space themed laminated pictures… and of course the "rocket" balloons which were a big hit!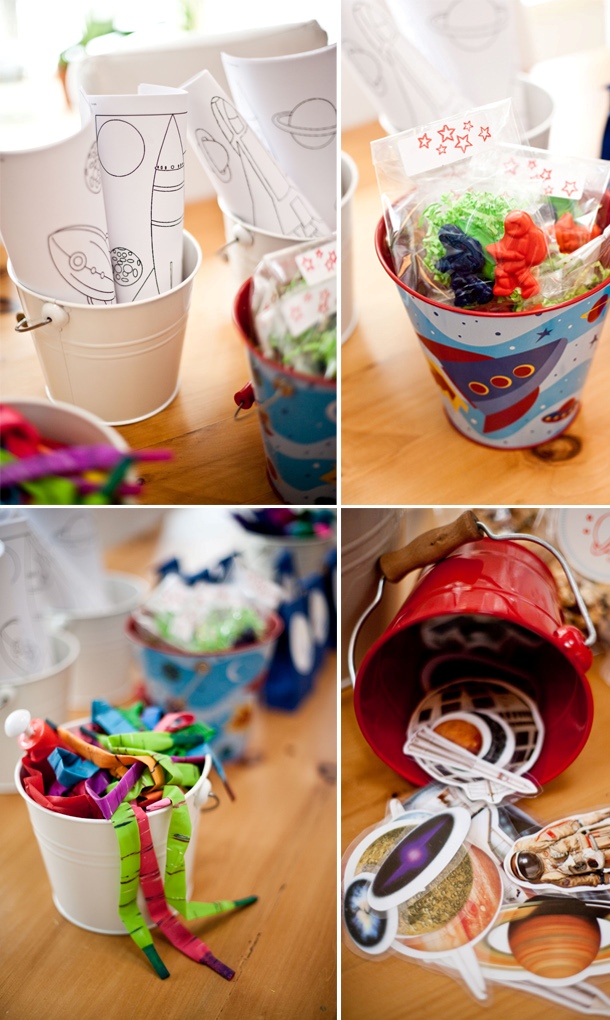 I made all the decorations: planets, birthday sign and space themed felt board. DIY felt wrist band favors (the kids LOVED them!), stamped stickers, crayons and space snack bags were given as favors. My husband was a huge help with the planets! Saturn's ring was just a large piece of cardboard cut out with a hole in the middle, covered with colored tissue paper and placed over the top of the lantern. The lanterns were the perfect solution in creating larger planets as I couldn't find any to purchase that were big enough, paper mache seemed like a nightmare and we definitely wanted something 3D vs cut out poster board.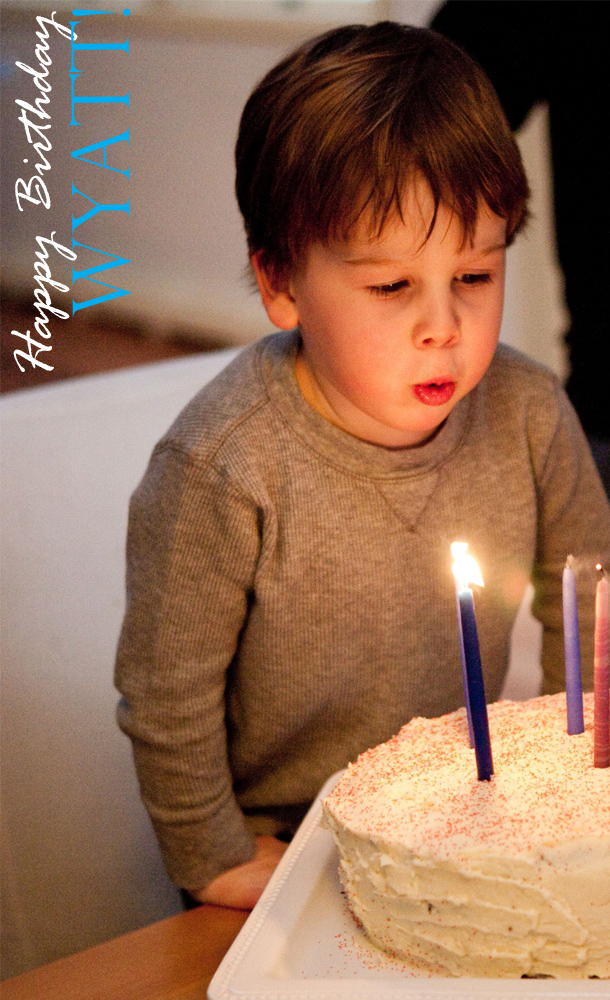 Thanks to Kate for letting me share Wyatt's party and to Geneve Hoffman Photography for all the gorgoues po! You did a fabulous job!
As always, I hope you're inspired!