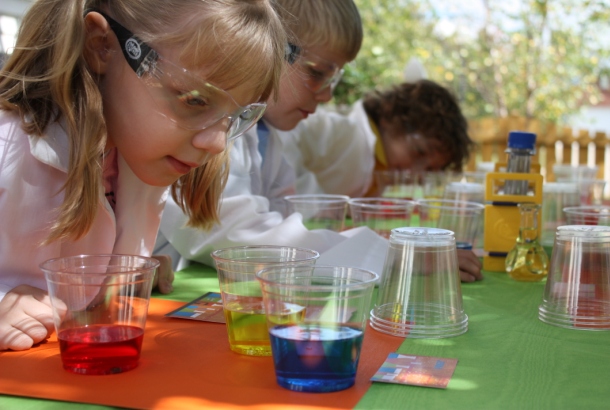 We had such a fabulous time this weekend with my son's science birthday party! I got numerous hugs (we're huggers) and "love you mom"s… it was great.
I have lots and lots of details to share, but I need a few days to organize it all. Until then, here's a shot of the kids working with one of four experiments.
Happy Monday everyone!