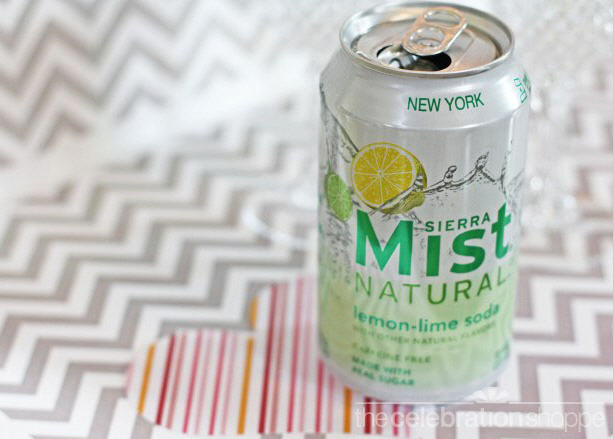 Thanks to all who entered our Sierra Mist giveaway and congrats to Jenny of Crossing the Bugger-Dixon Line for winning a Sierra Mist Natural gift pack (shaker, drink garnish/sugars, party glasses) & a $50 AMEX Gift Card!
Jenny said "We made Ka-POW PUNCH for my son's super hero birthday party by mixing Sierra Mist, Hawaiian Punch, and frozen Blue Raspberry Kool Aid star shaped ice cubes. It was a huge hit!"
You can find more recipes on Sierra Mist's facebook page and make sure to checkout my Valentine party punch too!
As always, I hope you're inspired to craft, bake, create and celebrate!
Winners are selected via random.org. Thanks to all who entered!
Join us on facebook, sign-up for our daily feedburner e-mail (box in the right navigation), follow us on twitter and pinterest.