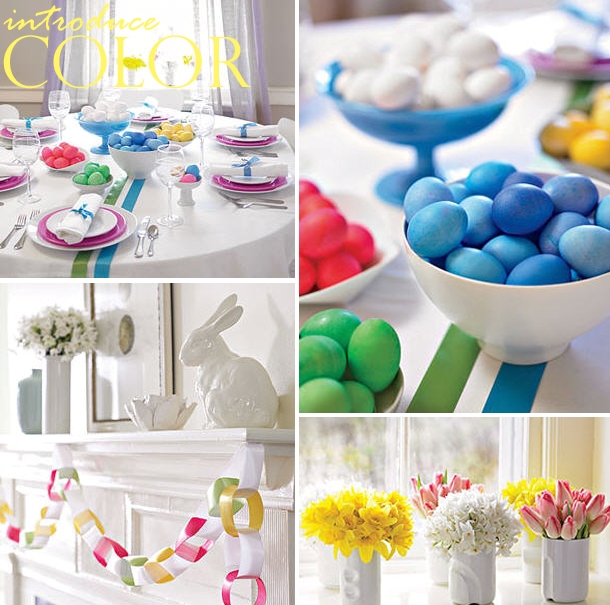 This simple, yet beautiful, idea from Family Circle caught my eye a few weeks ago when I was rummaging through some spring back issues. I just love how they introduced such vibrant colors with totally inexpensive items: Easter eggs, flowers, ribbon and paper chains. 
This is an idea that anyone could easily and inexpensively execute for a wow-worthy Easter brunch surprise. LOVE it!
And as always, I hope you're inspired!
Like us on facebook and follow us on twitter. (photo credits: Allison Miksch)